You can say that Karl Addison is a citizen of the world since he was born in Denver, raised in Phoenix, lived in Los Angeles, moved to Seattle, and then to Berlin. Karl Addison is an American artist whose art and vision develops and progresses — from the blank slate to a pen, a paper, a t-shirt, a mural, an installation and to empty public space. He tries to stretch the viewer's understanding and comprehension of the structures, spaces, and communities around us. His objective is to combine art with the existing environment, and thus create symmetry, harmony, balance and bring an otherwise colorless wall to life, while also inspiring the viewer to consider space, culture, and the larger world.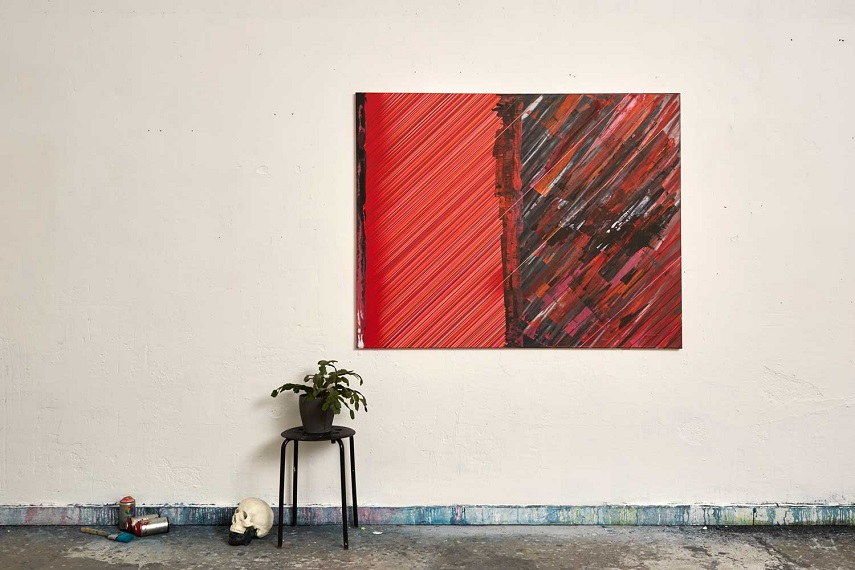 Incorporating Environment
Produced using a hatch drawing style, Karl's work utilizes fine lines and details to create simultaneously diminutive constructions that, when viewed together, unfold into large-scale illustrative murals - each stroke of color endowing the compositional elements with vibrancy and movement. Most of his work is figurative, and the artist draws inspiration from the surrounding community and content in the form and expression of his subjects. He has explored the connection between the existing architecture and construction of the physical buildings to the work itself.
Natural surfaces and extant flaws, such as inset holes and missing bricks, are desirable parts of the canvas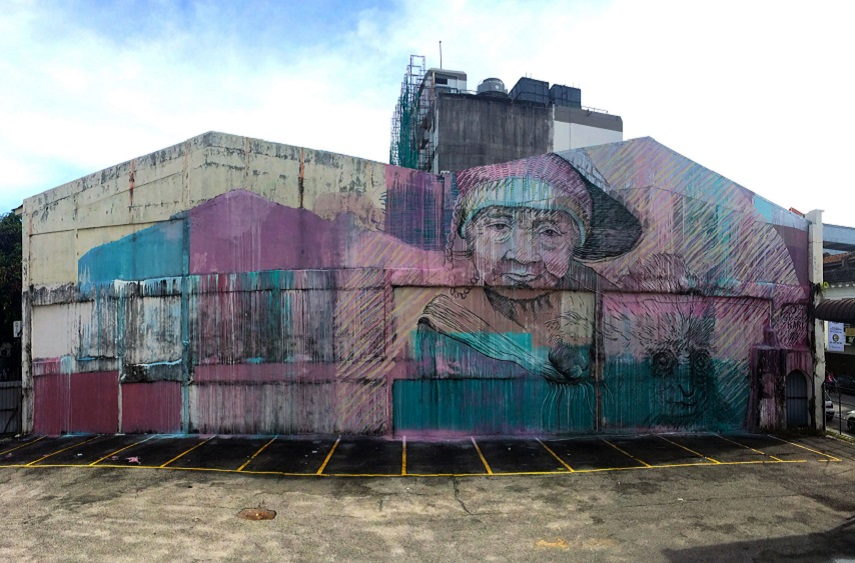 Individual within the Community
Throughout his travels to Israel, Russia, Malaysia, Japan, the United States and Europe, Karl has explored the social construct of individual versus community in his work. He is very interested in cultural diversity and heritages, which is reflected in his work, and the aim of it is to provoke and stimulate discussion about community and diversity within it. In recognition of an inherent interconnectedness of the individual within the community, many of his recent murals have featured individuals that are distinct from the surrounding community – resulting in an intermingling of cultures within the space where the piece is based.
Exhibitions
Karl has exhibited worldwide. Some of his solo exhibitions include iNVASiON exhibition in 2009 (his first solo exhibition), Dinosaur exhibition in 2011, All My Stars in Berlin in 2013, and TONTON2 exhibition in Brussels in 2015. He has also participated in numerous group shows, such as Circle Show in Berlin in 2013, and Urban Xchange in Penagn, Malaysia, for which he created a symbolic mural.
Karl Addison lives and works in Berlin, Germany.
All images courtesy of the artist