Letting the genres and forms to interlace, Karl Karner's work oscillate between the sculptural gesture and performances. Shaping the wax in the water and casting the shapes into bronze, his sculptures seem like the products of nature itself. Despite their solid state, they are in motion, somewhere between the life and decay. Resembling the shapes of Molybdomancy (Bleigiessen), German and Austrian custom of throwing molten lead or tin into the water on the New Year's Eve, those amorphous forms allow an infinite scope of associations. Close up, the sculptures get a totally different look, transformed into the monstrously deformed shapes.
The sculptures seem like the product of nature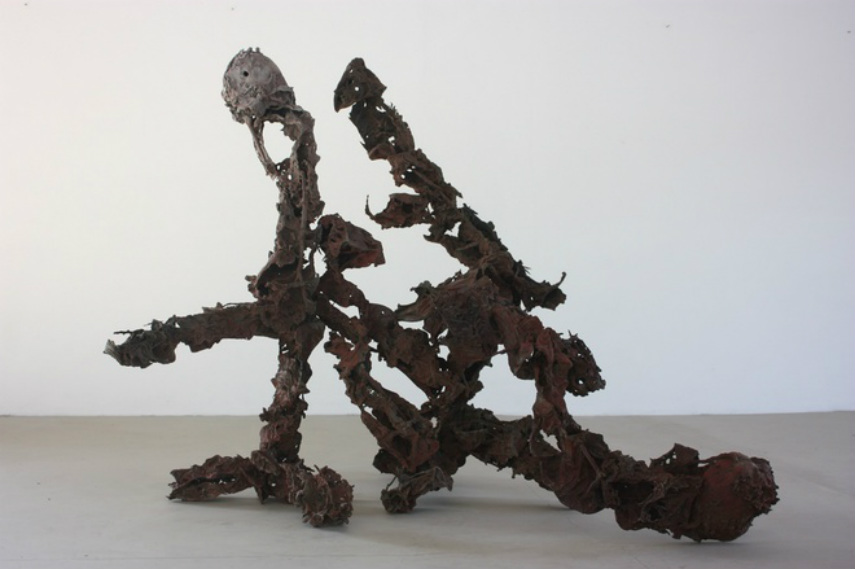 The Contribution to the Contemporary Art
Karl Karner studied at the Academy of Fine Arts in Vienna and since then his work has been exhibited internationally in galleries and festivals. He received the Prize of Styria for the contribution to contemporary art and realized numerous project, as White for Fake Fuko, Verdigris Grunspan Greenspan, Black Sea Calling and Who is the boy from the Wood. Since 2005, he cooperates with the dancers and choreographer Linda Samaraweerova. Together, they performed several exhibitions, among which are White for at Tranzquartier and Alan Greebspangrunspan and found KS ROOM, contemporary exhibition space in Styria, designed to promote the choreographic processes and performance art.
Transformation is the main idea of the performance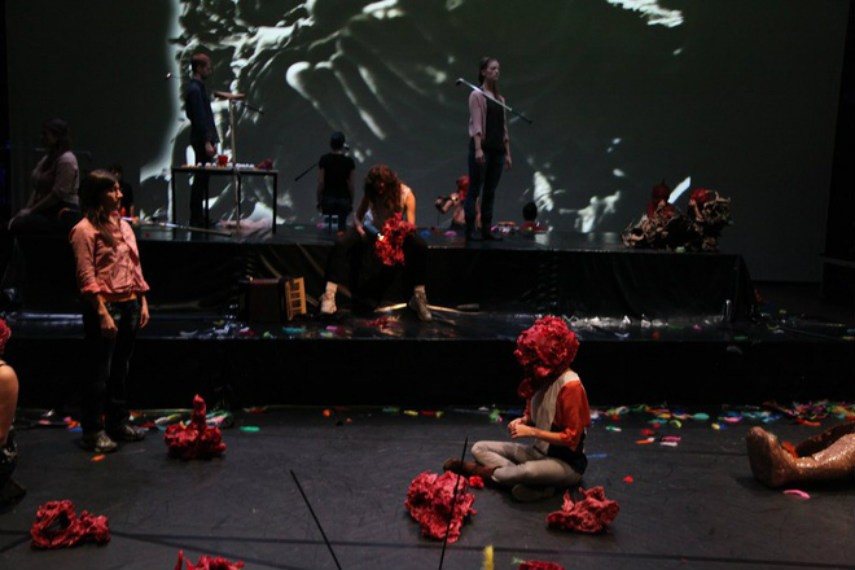 Somewhere Between the Visual Art and Performance
Connecting the genres and different mediums, they create something between the visual and performing art, including sculpture, installation, theatre and video presentations into the choreographic works. With the transformation and progress as the main ideas of their performances, the interplay between the artists, reaction and responsiveness of the audience and the manipulation of space play a key role in understanding. The aesthetic form is contented trough the choreographed space and creating the world of possibilities, Karner/Samaraweerova suggest to the viewer to go to a quest for the omissions. They are reconsidering the being of a human race as the only option, conveying a false feeling of security and happiness.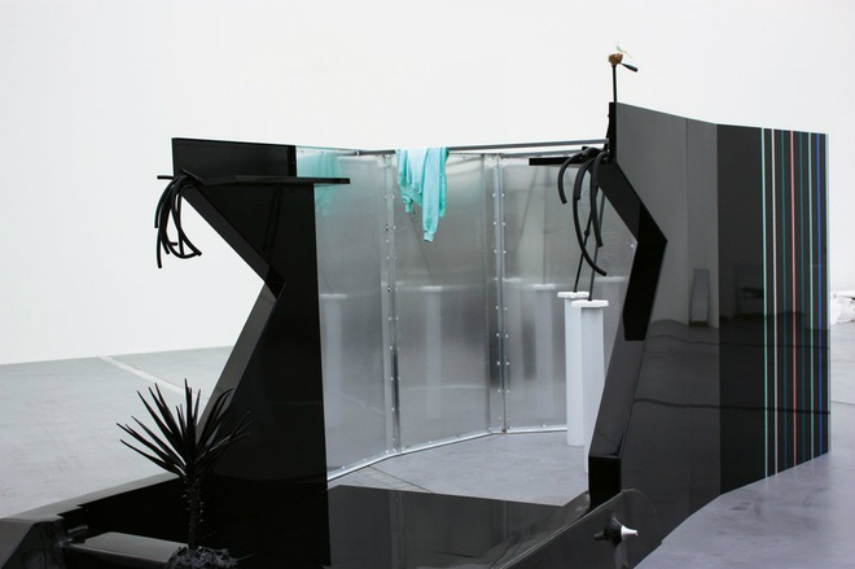 Motion is the Essence of Every Living Being
Karner's works coexist and permeate in the mutual artistic forms. Interlacing the mediums of expression, joining together the sculpture and performance, increase their significance with the specially created choreography and his cooperation with Linda Samaraweerova brought him recognition for great contribution to the contemporary art. His, a little bit frightening sculpture represents the constant motion and change and the same point can be find in his performances. Understanding people and objects as the equal actors, the things and space are grasped in their original form. Provoking the audience's response, artistic manipulation reveals the inherent social orders and developments.
Karl Karner is represented by Lisabird Contemporary.
Karl Karner lives and works in Vienna and Feldbach, Austria.
Featured image: Karl Karner with Linda Samaraweerova, photo via neromagazine.it
All images courtesy of Lisabird Contemporary