The fascination with worlds of myth and illusion lead the work of Karla Ortiz being perceived as genre oriented. Nevertheless, the way she depicts the characters, their emotional states and backdrops suggest that her approach is differing from the cannons of fantasy representations, which reflects on both her commercial and fine art work. Despite the apparent affiliation to a mystery and even the occult, Ortiz is apparently pursuing her own need of creating different narratives. As a matter of fact, her works can be perceived as the allegories of the contemporary world which is full of suppressed, distant and violent emotions.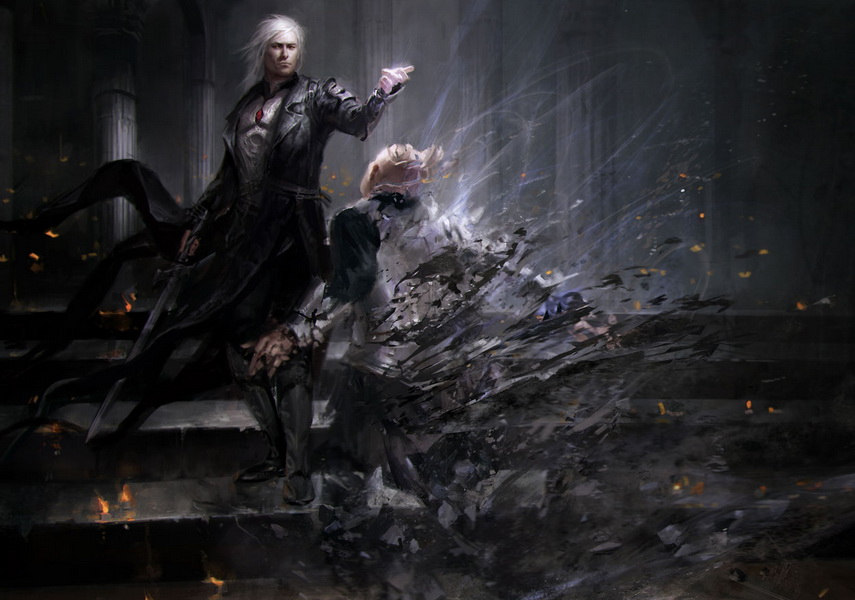 The Artistic Development
Karla Ortiz was born in1986 in Puerto Rico. She was raised in an artistic family, so from the early age she showed interest in art. Shortly after her studies, Karla started working as a professional illustrator and as the times passed by her clients become more and more prolific. From Wizards of the Coast, Ace Books, Tor Books she released important projects and has provided cover work and art for various independent authors and toy makers. On the other hand, as a concept artist, she has worked for Paragon Studios/NCSoft, Ubisoft, Marvel Film Studios, etc. Finally, her fine art works were shown in the Studio Gallery SF, Thinkspace Art Gallery, Nucleus Gallery, Spoke Art Gallery and Hashimoto Contemporary.
Eerie and surreal figures inhabit her works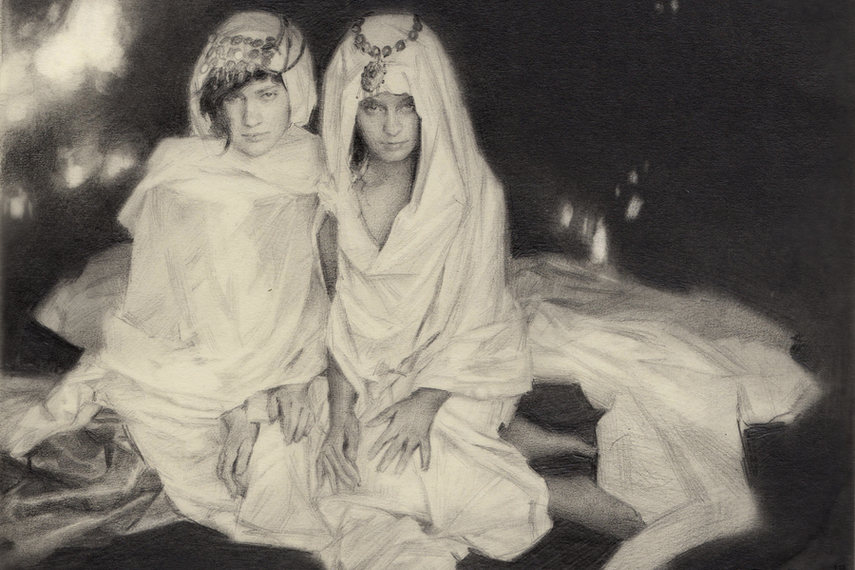 The Mystery Becomes Her
The initial love for fantastic narratives dates back from childhood daydreaming, fairy tale books, fantasy movies, zoo books, etc. Throughout the time the imagination increased but towards fantastic, the mystical, and the morbid. Karla Ortiz especially undermines that she draws much of inspiration from the Brothers Grimm when creating narratives for her haunting work. The painters such as John Singer Sargent or Norman Rockwell influenced her work greatly, as well as Victorian aesthetics, cinematic framing, pre-Raphaelite painters, and artists from the Golden Age of Illustration. Therefore, it is not surprising that her work is immensely detailed and focused on preserving the motion and texture.
The commercial works of Karla Ortiz are similar to her fine art ones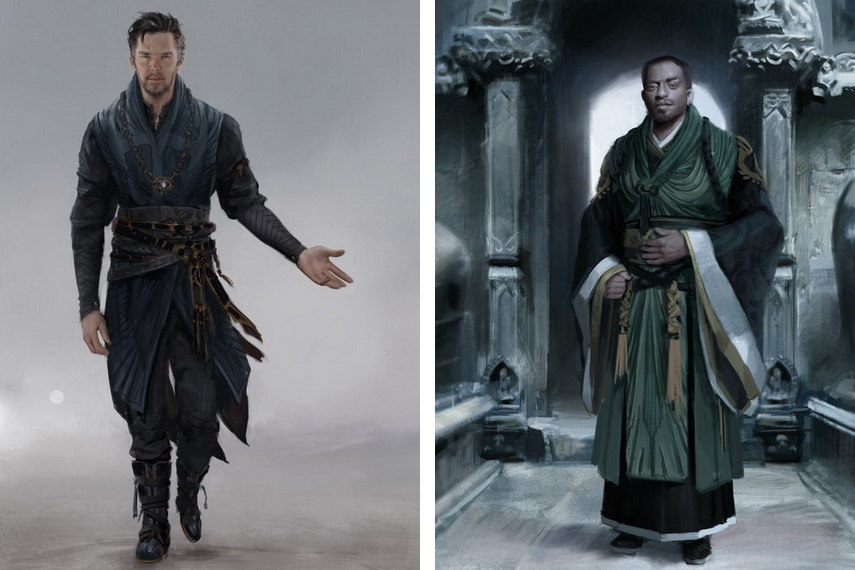 The Haunting Portrayals of Karla Ortiz
All of her works are oil paintings on panel and graphite drawings on paper, and each piece is displaying the mythical and odd narratives. The artist usually does macabre portraits and depicted figures are often in peculiar emotional states. They are at the same time abject and divine; the melancholic inhabitants of ethereal forests, antique interiors and otherworldly spaces seem as to be calling the observer to enter into their ghostly fantasy world. The robed and draped figures are reminiscent of Roman marble sculpture, brooding dandies, and mystical women.
The lost and tormented souls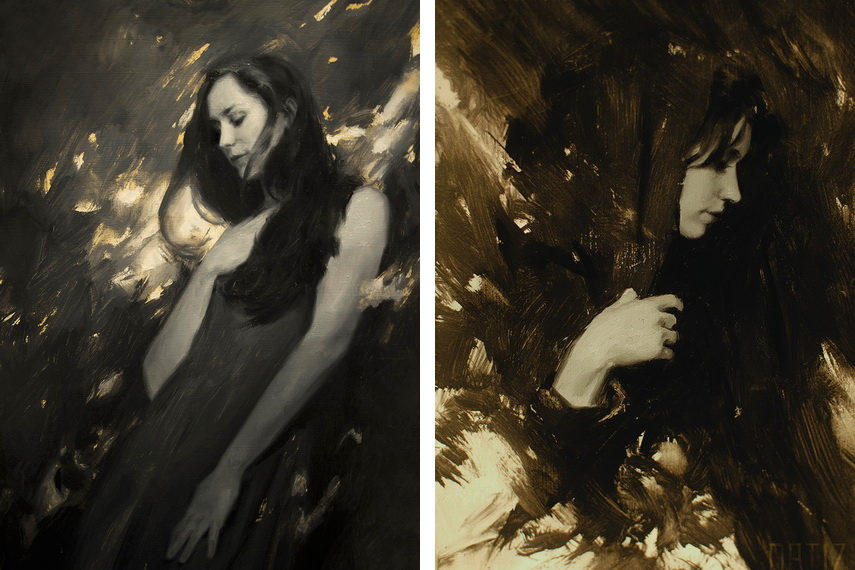 The Rising Career
With both digital and traditional media, Ortiz brings vastly detailed fantasy worlds to life and accentuates great craftsmanship. The fact that she is an award winning artist did not affect her work, on the contrary, it just gave her additional stimulus to expand her inspiration and fully enjoy working on a diverse and wide variety of projects. The artistic practice of Karla Ortiz just shows how persistence, talent, imagination and hard work conjoined together provide the best results with both commercial and fine art works.
Karla Ortiz lives and works in San Francisco.
All images used are courtesy of the artist