Known for exploring traditionally controversial issues, Katarzyna Kozyra is a contemporary Polish artist who works in sculpture, performance, video installations, and photography. Her work evokes the fundamental themes of identity and the transience of life, sex, religion, death, etc., highlighting the cultural taboos and behavioral stereotypes rooted in our society. Drawing from ancient myths and by skillfully playing within constraints of her chosen mediums, she has managed to create a new proposal, successful on the formal and meaningful, positioning herself as one of the most significant and acclaimed artists on the current Polish art scene.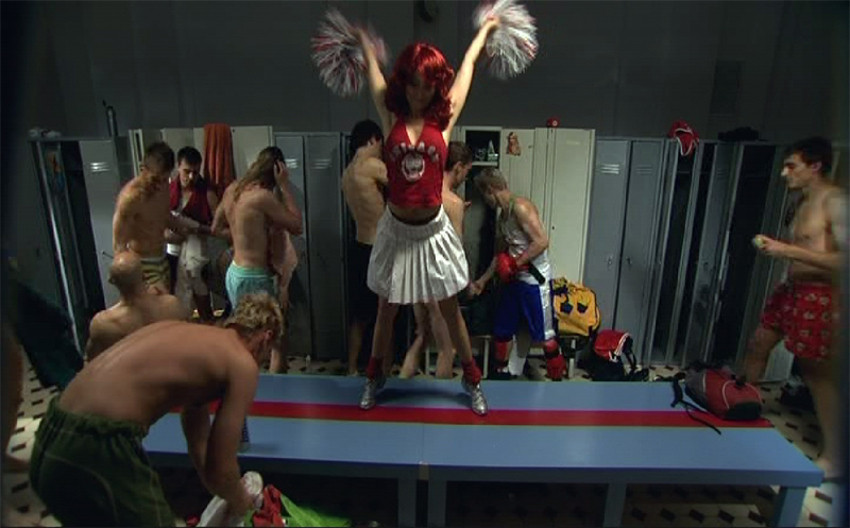 Who is Katarzyna Kozyra?
She completed German studies at the Warsaw University in 1988 before graduating from the Academy of Fine Art in Warsaw and Hochschule für Graphik und Buchkunst in Leipzig in 1993. By bravely choosing a strong topic for her graduation theses, Kozyra immediately felt both praises and disapproval. Inspired by the Grimm Brothers fairy tale The Bremen Town Musicians, she designed Pyramid of Animals. Remaining true to the story details, she had collected bodies of four different animals – a horse, a dog, a cat, and a rooster, and placed them on top of each other, like in the story. A rooster on top of a cat on top of a dog on top of a horse was a somewhat familiar sight, but instead of the story's happy end, this particular installation was significantly darker. The rumors of the artist killing the animals herself didn't help in the creation of the general image. A controversy was born, one powerful enough to reach the rector of the University and even the Minister of Culture and Arts, who demanded an explanation. The public was aggravated, demanding that some lines must be drawn and not crossed, even if it's art. In reality, Kozyra went through a lot of trouble in order to acquire the animals, all of which have had red hair, a physical trait that she herself possessed. And of course, she didn't kill them herself. Even the death of the horse, which was already scheduled for a one-way trip to the slaughterhouse, left a mark on the artist. Ultimately, the piece wasn't just about the animals and believable depiction of a beloved story; it was a work about death, killing, and their significance in contemporary culture.[1]
Her art includes sculpture, performance, photography, and installation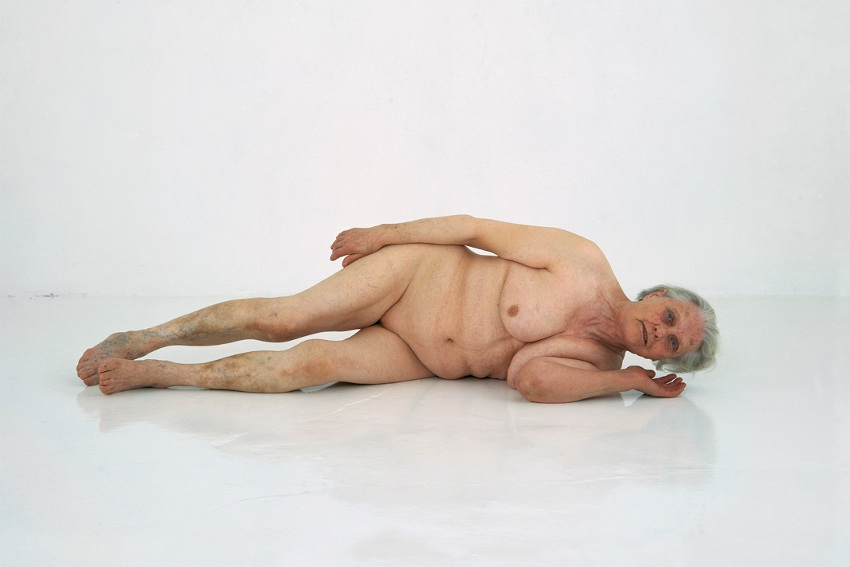 Projects
Her graduate work became a sensation and quite notorious, and it ushered the way for some of Kozyra's works that followed. In Olympia (1996), an immensely intimate series of photos and a video, the artist presented her personal fight with a potentially lethal disease – cancer. Without emphasizing the nudity, she attempted to present the reality of life, illness, and death. Women's body wasn't just a thing of beauty and admiration for men. Édouard Manet's Olympia is a direct reference in the first photograph – instead of having her nude body decorated with flowers of orchid and luxurious jewelry of an oriental shawl, Kozyra posed in the same position as Olympia, but her body is incredibly different. Lacking in health, it's pale and smooth. Having completed chemotherapy, the artist is completely bald. In the second image, we can see her lying naked on a hospital bed, enduring suffering in a way that her viewers can connect to. An old woman is depicted in the third image, with a flabby body, saggy breasts, wrinkled face, and without teeth. And yet, she seems peaceful, as she has reconciled with her faith. Similarly conceived, Women's Bathhouse (1997) is a series to which Kozyra approached with intention of showing how women really appear in a situation where (supposedly) nobody is watching them and when they feel no need to follow the standards of beauty. Shot with a hidden camera, the photographer documented the natural behavior, encouraging the viewers to go against their beauty canons. A continuation and a confrontation, Men's Bathhouse (1999) showed that men, much to Kozyra's surprise, even when being alone and unobserved, still focus on their physical appearance, comparing themselves with each other.
Katarzyna Kozyra creates video works that address a variety of issues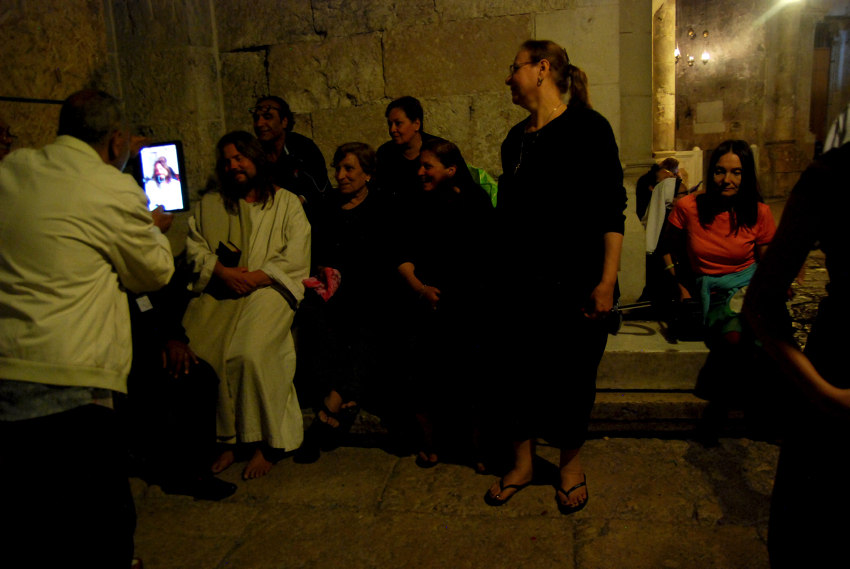 Kozyra's work in 21st Century
The rules of men's behavior are further examined in the film triptych Chłopcy (Boys, 2001-2002). For video installation Rite of Spring (1999-2002), the artist one again played with gender, reconstructing Vaclav Nijinsky's choreography of Igor Stravinsky's ballet – an interpretation of a pagan ritual – through a video animation of the bodies of the elderly. In 2001, she created Dance Lesson, a video inspired by Stravinsky's Petrouchka, also featuring reversed gender roles, showing the transformation of the human body into a marionette. Since 2003 Kozyra has been working on a large-scale project, In Art Dreams Come True, in which she uses various forms of visual arts, music, and performance. Each phase of the project is documented on video and then presented as a separate work, although these individual pieces are eventually meant to be woven together into a feature film combining fiction and documentary.[2] In her latest video work entitled Looking for Jesus (2015), the director seeks and interviews men believing they are Jesus.[3] She's looking for people with a condition known as Jerusalem syndrome, characterized in part by delusional over-identification with characters from the Bible.
Katarzyna Kozyra lives and works in Warsaw, Berlin, and New York.
References:
Wroblewska H. Katarzyna Kozyra: in Art Dreams Come True, Flash Art. 39: 62–66 [2006]
Sienkiewicz K. Katarzyna Kozyra, culture.pl [October 12,2016]
Johnson K. Katarzyna Kozyra: 'Looking for Jesus', The New York Times [October 12,2016]
Featured image: Katarzyna Kozyra – portrait (detail) - photo credits Kasia Szumska