Kate Cooper is an artist widely known for her original art style she likes to call hypercapitalism. This term describes depictions of numerous images of women eighter digitally created or photographed and then manipulated beyond recognition, resembling closely the images we see in TV commercials, computer graphics, magazines but also in the digital world. Both feminist and anti-consumerist in its nature her work takes on a bold approach to portraying the numerous traps of consumerism.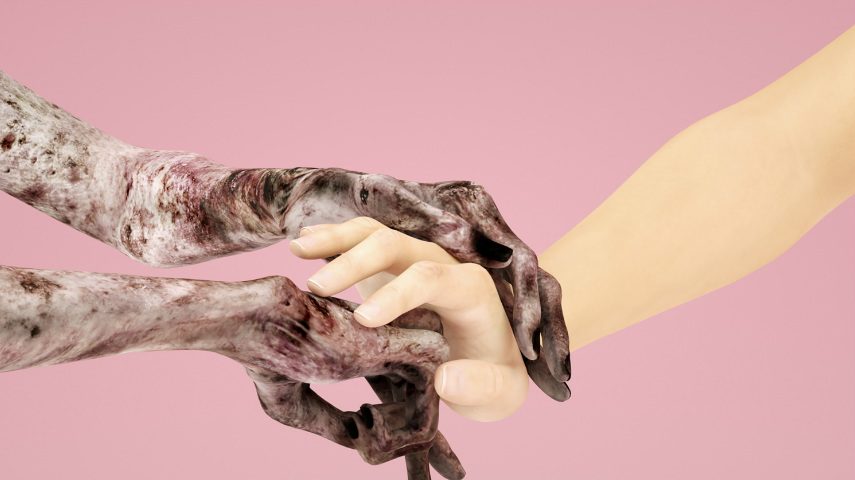 Female Visual Labor in the Art of Kate Cooper
Kate Cooper was born in Liverpool in 1984. A self thought artist without any formal art education, Kate Cooper started her career as a member of a collaborative art project named Auto Italia South East in London, whose goal was to explore various alternative forms of labor in art practices. After 8 years of collaborative work the project ended and she went on to pursue her own solo career. At first, she began to create her highly digitized imagery by photographing, live models and then digitally altering these images to transform the real women into idealized figures. But in time Kate Cooper managed to create a framework and determine a budget to create her flawless female figures from scratch with the use of CGI technology. This has marked the crucial shift in her career. Kate Cooper's models are no longer the representations of real people but subjects by themselves with their own faces and body, representing no one but themselves.
Through the use of CGI technology in her works, Kate Cooper creates digitized models that appear just like real human beings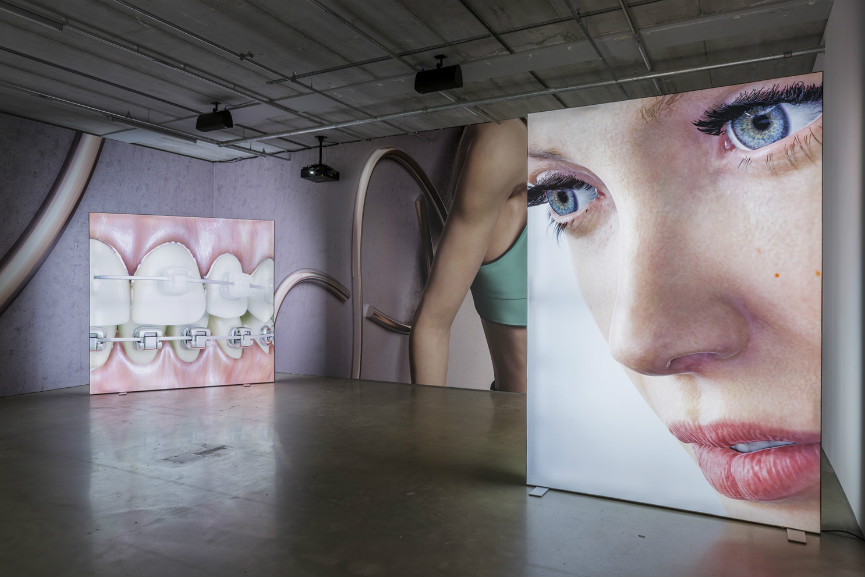 The Iconography of Advertisements and Fashion Magazines
Artworks by Kate Cooper are a unique mixture of glossy TV and commercials iconography and the sterility of video game graphics. Even the size of her pieces evokes the sensation of advertising as her prints are often presented to the public in billboard size or the light boxes often found in department stores. Through her clear, flawless imagery artist explores the position of a female body in both histories of advertising and digital image technology as well female form of labor in visual merchandising. Thought created out of nothing and with a clear advertising purpose, her heroines represent not only an object, they appear as if they are trying to deny their intended purpose, explore new grounds and reach an autonomous status.
Kate Cooper is one of the emerging digital artists interested in labor practices within the virtual imagery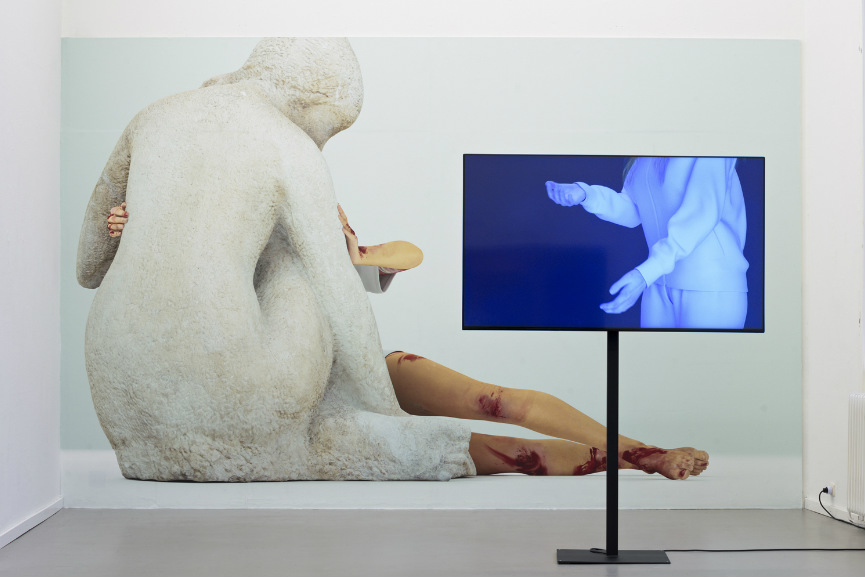 Art and Digitized Realty
Through her extensive research of omnipresent objectification of the female body and the digitization of the world we live in, the artist aims to find a balance between the two worlds, a mutual bond, and various ways of human participation in the digitized reality. Even in today's word are the real and the digital truly separate realms or are there ways to create a stable relationship between the two worlds? Artworks by Kate Cooper were on view on numerous solo and group shows in galleries and museums in London, Tokyo and KW Institute for Contemporary Art in Berlin. The young creative was awarded BEN Prize for Emerging Talent, B3 Biennial of the Moving Images, Frankfurt in 2015 and the Schering Stiftung Art Award, Berlin, 2014.
She lives and works in Amsterdam.
Featured image : Kate Cooper - Experiments in Absorption, 2016, Installation view