Kate McCarthy is an Australian artist known for following the 3 principles in artistic creation: immediate, simple and direct, just like when children are creating, as she explains.
Kate was born in Brisbane, Australia. She studied for her Bachelor in Fine Art Illustration at Queensland College of Art and her Bachelor in Digital Art from Victoria University. Kate also attended a course in Contemporary Art at Curtin University. In her own words: For various reasons I chose not to complete the courses.
Humbug Point Dog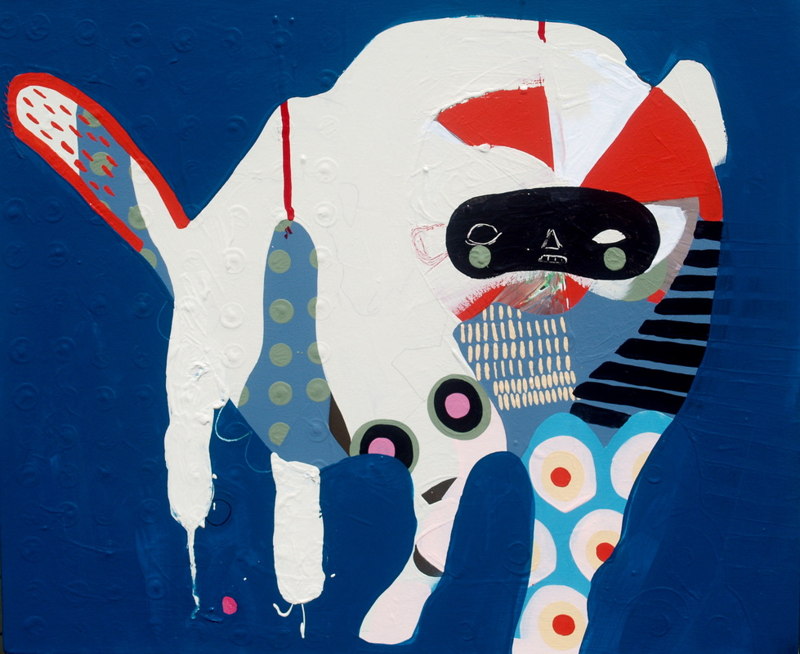 Before 2004, Kate used to work loosely in design and art. It was that year when she established McCarthyism Contemporary Artspace in Sheffield, Tasmania. Her idea was to work with other artists and support residencies. Her artspace hosted such artists as Ian Kitney, film maker Stefan Popescu and performance artist Casionova.
In 2011, when McCarthy gave birth to her son, she decided to focus on creating her own art. That same year Kate debuted in a group show held in Italy as well as in The Age Sunday Magazine and Sydney Fringe Festival.
Notches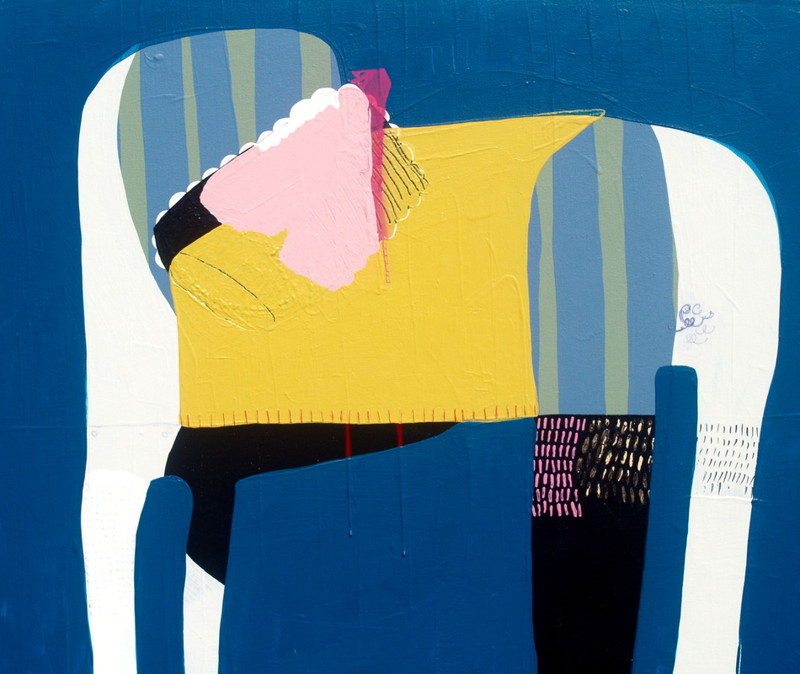 Kate's artistic vision is embodied in a work dedicated to her memories that were simply popping out while her sons were growing up. Even the colors she uses have the unusual and nostalgic background coming from the 70s series, the Sesame Street. The whites Kate uses are from Bert and Ernie's apartment, for example. This way, artist connects the viewer with this particular TV show, and in the rest of her work - with many other books and characters from infancy and childhood.
This artist is represented by 19 Karen Contemporary Artspace.
Kate McCarthy lives and works at the Bay of Fires on Tasmania's East Coast.
All images copyright © the artist