Kathleen Vance is an American environmental artist known for her Traveling Landscape, series of miniaturized living landscapes in travel-worn suitcases. Presented in partially opened cases, her works depict imagined scenes of nature often with running streams, rivers and smalls waterfalls. Traveling Landscape explores the relationship between man and nature, as well as between wilderness, manufactured nature and urban environment.
Green Case (detail)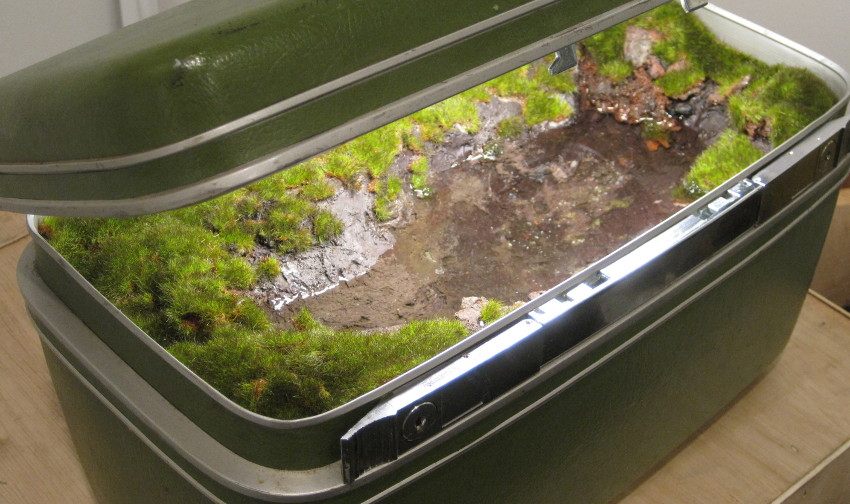 The artist employs both live and artificial materials within her sculptural constructions, depending on the reference and the concept that she is working on within a specific project. All of her woodsy drawings, sculptures and installations question our relationship to ideas of the natural, from issues of ownership to the 'authenticity' of landscapes.
Kathleen Vance's large-scale sculptures like Boundsticks, Out of the Woods, are formed from a combination of industrial and organic materials. These contrasting materials are weaven together to form a kind of symbiotic coherence. Her works climb, twist and grow redefined within the context of a new structure.
Artwork by Vance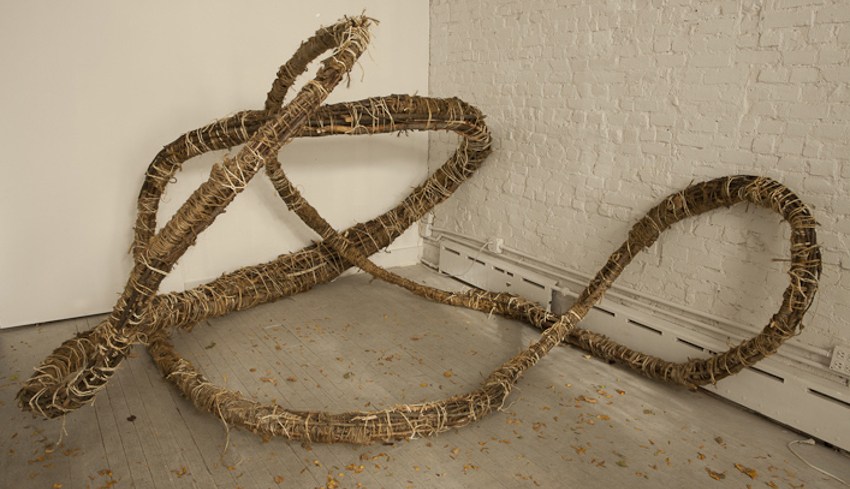 Kathleen Vance obtained a Bachelor of Fine Arts from Pratt Institute in 1999 and a Master of Fine Arts from Hunter College in sculpture in 2006. Her work has been exhibited in more than fifty shows in galleries throughout New York and beyond, including Rockelmann& gallery, Berlin; Janet Kurnatowski Gallery, NY; Flinn Gallery, Greenwich, CT; Galerie Open, Berlin; Headbones gallery, Toronto, Ontario; Open Source Gallery, NY; Art 101, NY; to name a few.
Vance is the recipient of a number of awards, among them grants from The Puffin Foundation and The Brooklyn Arts Council. She is a member of the Sculptors guild and a director of The Front Room Gallery.
The artist is represented by Berlin-located by Rockelmann& gallery.
Solo Show at Art 101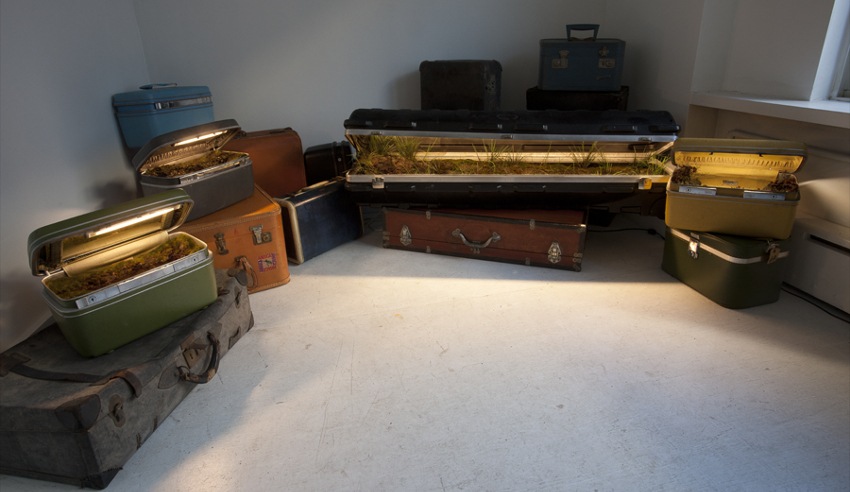 Kathleen Vance lives and works in Brooklyn, New York.
Images courtesy © Kathleen Vance