Katina Huston is an American mixed media visual artist, born in San Francisco, California. She is best known for her paintings and drawings of the shadows cast by hanging bicycle wheels. Her amazing work is included in several public collections through the United States, including the Yale University Art Gallery, New Haven, CT and Achenbach Collection, San Francisco, California.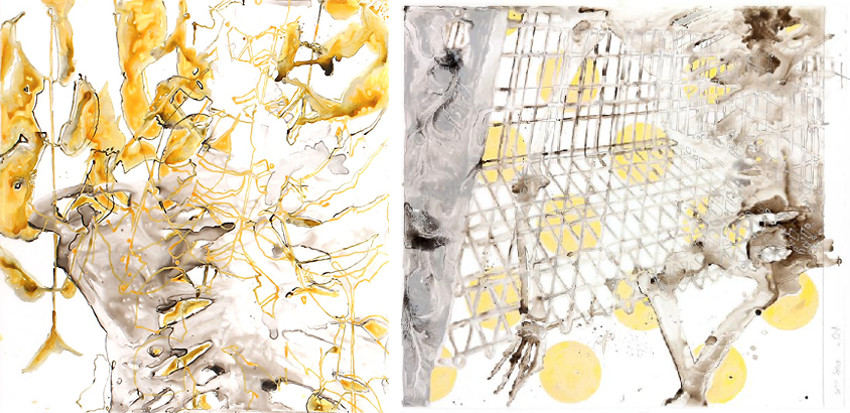 Education and Beginnings
Katina Huston received her BA in History of Fine Art and computer sciences from New York University, WSUC, New York, NY in 1984, and her MFA in Fine Arts Practice from Mills College, Oakland, CA in 1996. It was her father who first introduced Huston to art, in the form of katagami (cut paper in Japanese), and the influence is still visible, even after all the years of making pieces. Her work is balancing between abstraction and figurative, sometimes clearly showing the viewers what they are watching, and sometimes making them think about the art in front of them, as the meaning behind it is not observable at first.
Katina Huston's work is balancing between abstraction and figurative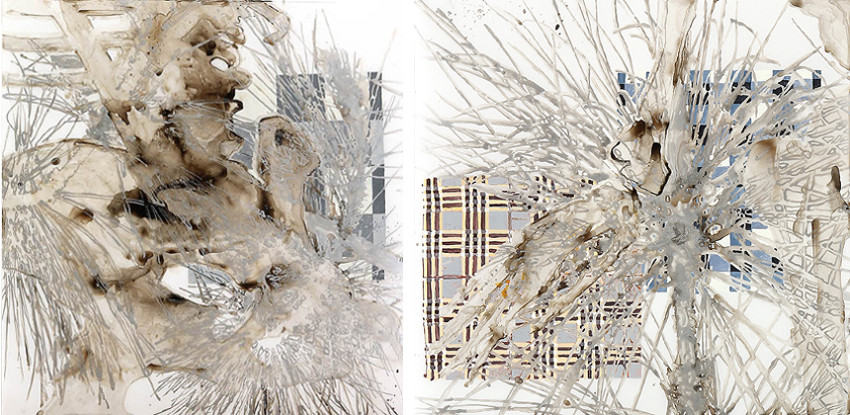 Katina Huston Art
Huston's goal is to turn the invisible into something touchable. She is focused on how personal experience is organized into knowledge. Shadows are recognizable constant in her work. Three damaged bicycles and the shadow they cast, which she saw on the street one day, inspired Huston to explore that almost hidden universe of a shadow, and all the possibilities it provides for the artistic work. In her recent work, the artist examines how lining up the shadows in clean order results in a straight forward inventory, all the time dancing between organized and chaotic compositions.
She is represented by Dolby Chadwick Gallery in San Francisco, USA.
Katina Huston lives and works in San Francisco.
Featured image: Katina Huston - detail of an artwork
All images courtesy of the artist