Kelly Goeller aka Kello Goeller is an American visual artist, working in a wide range of media, including installation, video art, animation and music video production.
The Nature of Shapes
The basis of Kello Goeller's work is a quest for the secret, hidden place where nature meets geometry. As a shape Shaman, Kello tries to catch the meeting point of these two notions, and to transfuse it into her animations and video installations.
Kelly Goeller graduated in Music Video Production from the NYU Tisch in Dublin, Ireland. In 2009, she got her BFA in Film and Television Production from the Tisch School of the Arts, in New York. As one of the best students in her class, Goeller was a recipient of many awards and honors during her studies. Her animated films have gained Webby, Vimeo, and Student Oscar nominations. In addition, the artist was awarded PICA's Precipice Fund grant and RACC's Innovation Prize in 2014.

The Pixel Pour Installations
As a multidisciplinary artist, Kello Goeller makes an impact not only through her video art, but also with her interesting and captivation street art installations. Best example is her Pixel Pour and Pixel Pour 2.0 works, one created in 2008, and the other in 2011.
In this case, Kello extended her field of interest and investigated the relationship between geometrical shapes and functional geometry set up into the urban environment. The artist created a hybrid reality where digital, pixelated stream of blue water with white foam appears to be pouring. Placed on the Mercer Street in New York City, the Pixel Pour 2.0 transform the most ordinary, uninteresting sidewalk into a miniature gallery.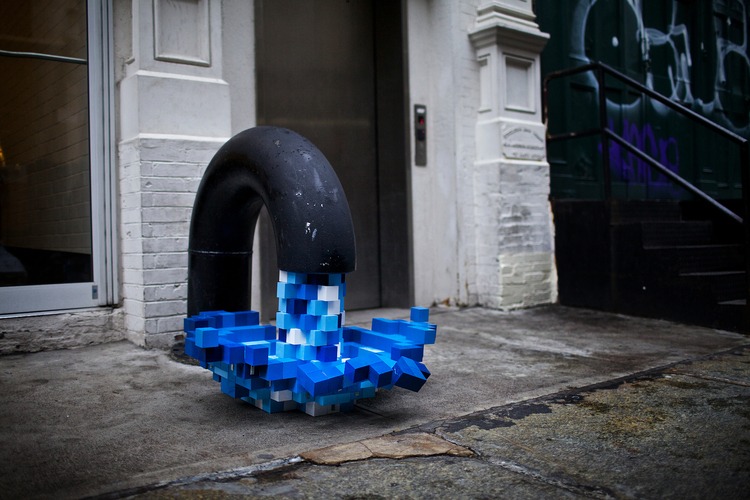 The Habitat Project
Kello Goeller's newest project is her work named Habitat. In a form of giant video mandala, Habitat represents the artist's perception of time, space and nature. Scenes from the Habitat film are played simultaneously and repeatedly, occupying the viewers' attention. The film is displayed using 20,000 pixels and four projectors, creating an immersive experience of joy and trance that takes you deep into the projected forest.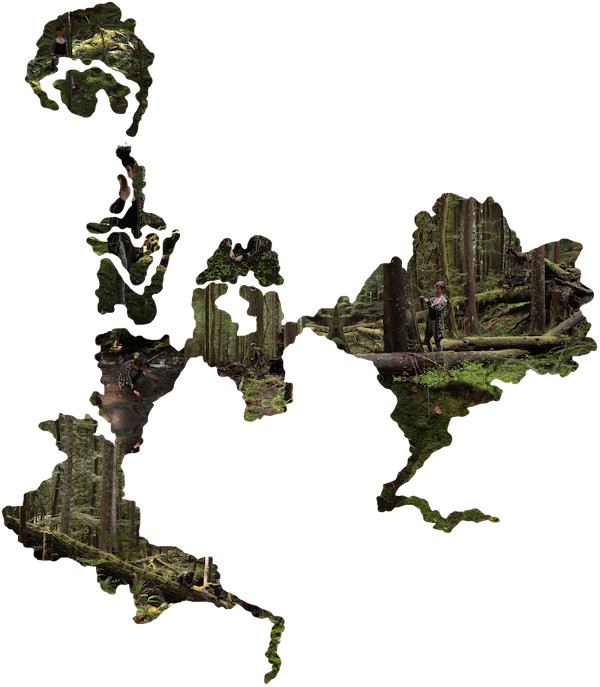 Cubes: the Stop-Motion Movie
Kello Goeller's work has been exhibited at venues such as New Museum and Museum of the Moving Image in New York, Timeshare in Portland, and videofag in Toronto. Her works were also screened at various film festivals across the United States. Great example of her stop-motion animation skill is presented in her Cubes video, which was featured in festivals like Vision Fest, Burbank International Film Festival, and many others. In addition, Kello's works were featured in many publications and magazines, such as Taschen, MIT Press, Routledge, and Index Book, among others. Her video works were broadcasted on IFC, VH1, and PBS. Kello Goeller is also a co-founder of the Brooklyn-based animation studio //kneeon.
Kello Goeller lives and works in Portland, Oregon.