Ken Sortais is a French contemporary artist best known for his large-scale graffiti present all over Paris. The member of vanguard Parisian graffiti collective PAL (Peace and Love) along with Horfe, Sortais is also known under the pseudonym Cony. His prolific street work can be found everywhere in the streets of French capital including shop fronts, trucks, walls, train sidings, and most often high up on the rooftops of buildings.
Art by Sortais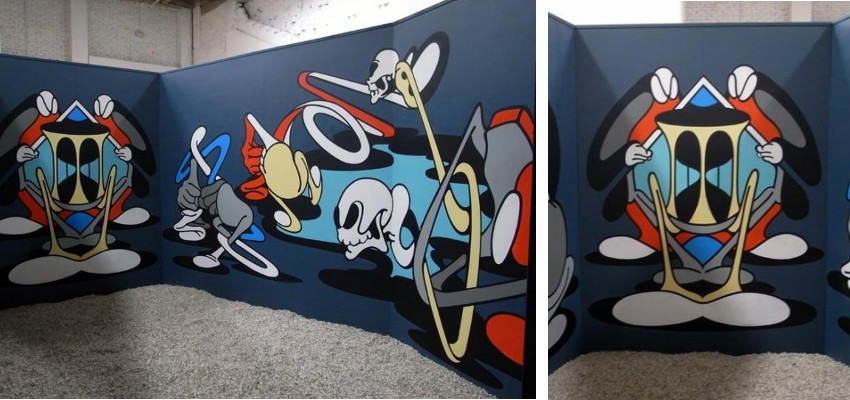 Born in 1983, Ken Sortais grew up in the Parisian suburbs and spent the majority of his childhood traveling through France as a pro golfer. During his teens, he got involved into graffiti and had to stop his professional career as a golfer. He graduated from the École Nationale Supérieure des Beaux-Arts, the distinguished National School of Fine Arts in Paris in 2010.
Sortais nurtures a specific expression rooted in the comics and pop culture, with influence of tattoos, Walt Disney and Japanese manga. In his work, the French artist mixes pop and esoteric references and offers a rich and mysterious world in which to lose oneself. Amongst street, Sortais also produces art in his atelier being among those artist who are careful not to move to the studio work by simply replicating on canvas his street work.
Cosmology, Geography, Cervical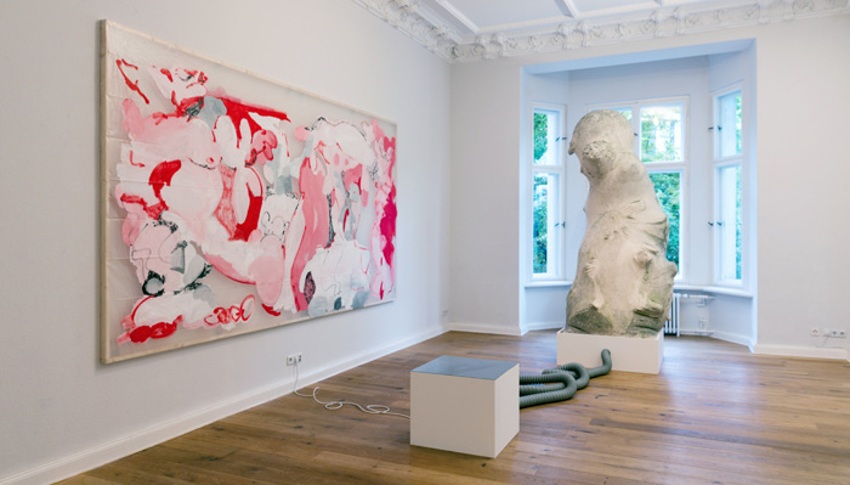 Sortais' work has been included in individual and collective shows at galleries throughout France and beyond including Matthew Rosen Gallery, Berlin; Underconstruction gallery, Paris; galerie Jean Collet, Vitry-sur-Seine; Straat galerie, Marseille; Palais de Tokyo, Paris; and galerie Goldstein, Londres, to name a few. In 2014 he participated at Lasco Project #3, along with six creatives who were invited to give their urban and artistic visions inside the Palais de Tokyo.
Sortais is represented by Gallery Celal. One of his recent solo shows at Paris-located gallery was Les Peregrinations De Si Atroce in 2014.
Les Peregrinations De Si Atroce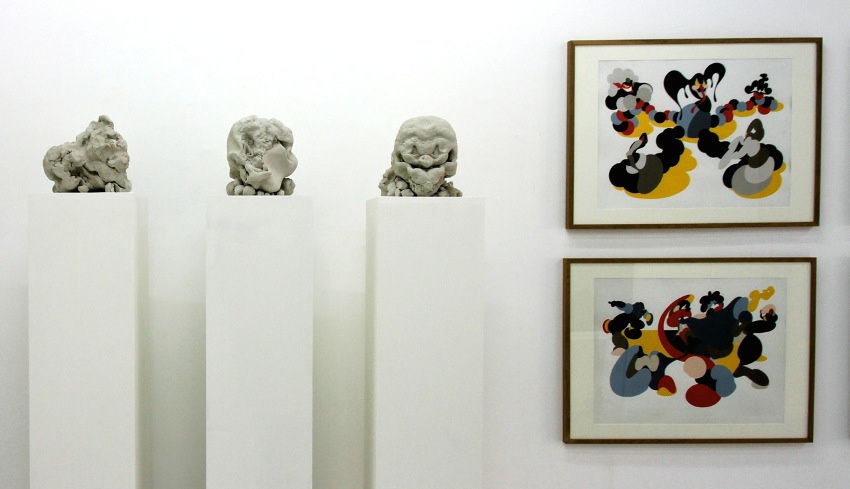 Ken Sortais lives and works in Saint-Denis.
Featured image: Ken Sortais - Les Peregrinations De Si Atroce - solo show at Galerie Celal, 2014, installation view
All images credits © Ken Sortais