Kenji Nakayama is a Japanese artist, best known for his designs and sign paintings which he makes using stencils. Nakayama was born in 1979, in Tomakomai, a city on Hokkaido island. Unlike many artists today, Kenji didn't set out to be an artist. In 1998, he enrolled in Musashi Institute of Technology in Tokyo, majoring in Mechanical Engineering. However, two years later, he moved to Boston where he wanted to learn the arts of traditional sign painting and subsequently, pursue a career in art. In 2004, Nakayama was accepted to Butera School of Arts in Boston, Massachusetts, from which he graduated in 2006.

Kenji Nakayama Artistic Oeuvre
Kenji believes that inspiration comes from within. His artworks are heavily influenced by his past and present habits and lifestyle. When it comes to his practice, to say that it's disparate would be an understatement. He creates prints and rich signs, sometimes free-handedly, sometimes using stencils. Every single stencil painting can take him several months to finish, and it is usually very complex and perfectly complements the environment around it. Nakayama often draws from simple things in his everyday life, such as humor, music, urban life, or solitude.
Nakayama creates prints and rich signs, sometimes free-handedly, sometimes using stencils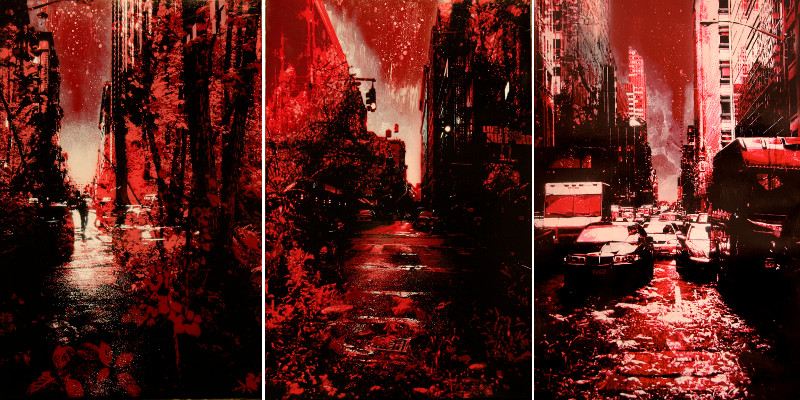 Notable Exhibitions
Nakayama has displayed his artworks extensively throughout the US and the world. Some of the more notable group shows include Take a Deep Breath, organized by Carmichael Gallery in West Hollywood in 2008 (this was his first group exhibition), The May Lane Street Art Project at the Anne and Gordon Samstag Museum of Art in Australia in 2012, Sur-Real exhibition at Woodward Gallery in 2014. Kenji's highly acclaimed one-man exhibitions include the 2010's Brooklyn and 2011's Clouded Vision, both organized by Woodward Gallery in New York. Apart from these, Kenji had several collaborative shows with Dana Woulfe at Loft F Gallery and Hellion Gallery.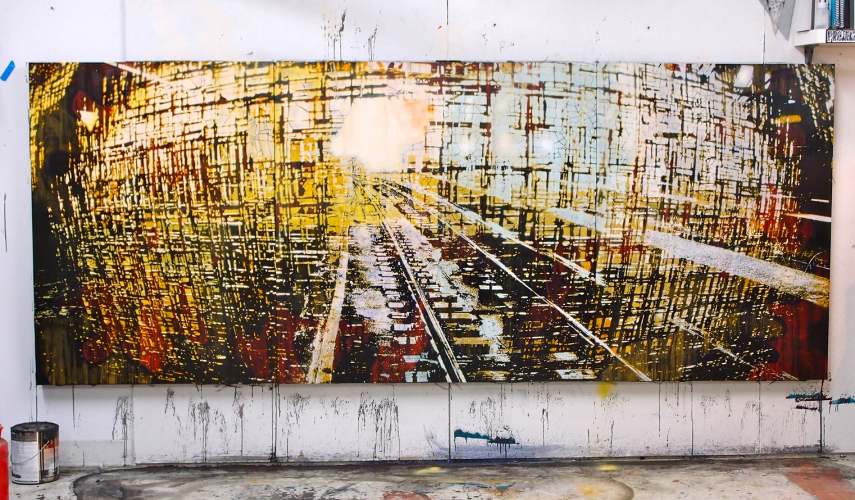 Constructed Communication
Kenji Nakayama continues his practice by featuring in the group show Constructed Communication at the Museum of Craft and Design (MCD) in San Francisco, next to Amy Sinbondit and Ben Venom. Kenji packs entire narratives into singular words and phrases by way of his indexical knowledge and practice of hand lettering. Constructed Communication is a combination of talk and technique where Kenji communicates as much through the serifs and calligraphic flourishes of his letters as through the words his letters spell.
Kenji Nakayama resides and creates in Boston, US.
Featured image: Portrait of the artist
All images courtesy of Woodward Gallery