Kent Robert Williams is an American contemporary figurative painter and graphic novel artist, born in 1962 in New Bern, North Carolina. He also works in printmaking, photography, design, architecture and film.
Represented by The Merry Karnowsky Gallery, the artist has participated in numerous individual and collective exhibitions. One of his first solo shows was held in 1995.
Books
Primarily a figurative painter, Williams also experimented with the graphic novel, printmaking, photography, design, architecture and film. In 1991, Kent Williams: Drawings & Monotypes, a collection of his works on paper was printed.
Ten years later, Koan: Paintings by Jon J Muth & Kent Williams came out of print.
However, the most comprehensive collection of his works is Kent Williams, Amalgam: Paintings & Drawings, 1992-2007, which also features the text by Edward Lucie-Smith and Julia Morton.
The rest of his work can be seen in two other books: Eklektikos, published in 2011, with text by Peter Frank and Alex Ross, and Kent Williams: Ophthalm from 2013.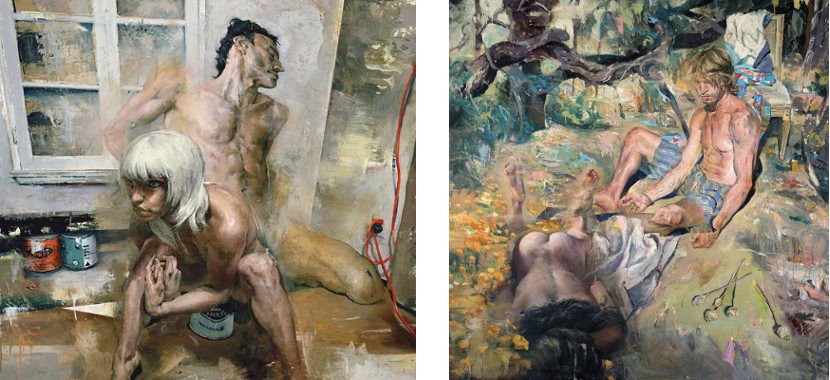 Paintings
His style can be described as bold realism, with some elements of abstraction and the sensitivity of neo-expressionism. Williams treats his subjects in a subjective and intense manner. The autobiographical narrative is often present in his paintings. Subtle narrative and symbolism serve to show what ties us together as humans, with all flaws and virtues. The artist attempts to present the portraits of ourselves, honest and powerful.
Oil Paintings by Kent Williams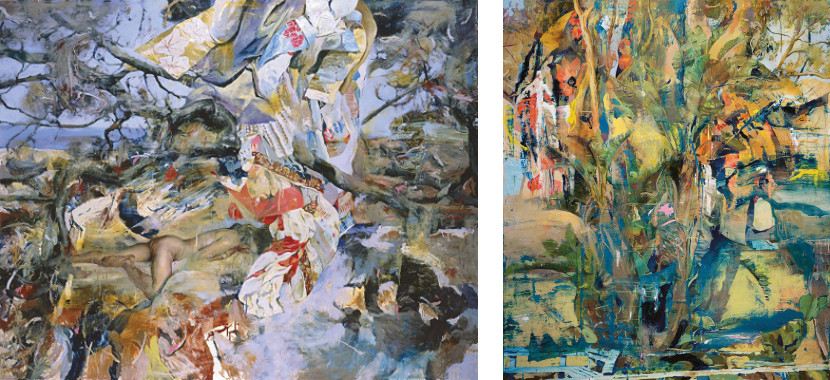 Comics
Williams regularly contributed to Marvel Comics' Epic Illustrated from 1983 to 1985. In 1987, he worked together with writer J. M. DeMatteis on Blood: A Tale.
A year later, he collaborated with writers Walt and Louise Simonson, and artist Jon J Muth on Havok and Wolverine: Meltdown.
He also frequently worked as a cover artist for Vertigo's Hellblazer. A graphic novel adaptation of The Fountain from the script by filmmaker Darren Aronofsky was illustrated by the artist in 2006.
Recent Work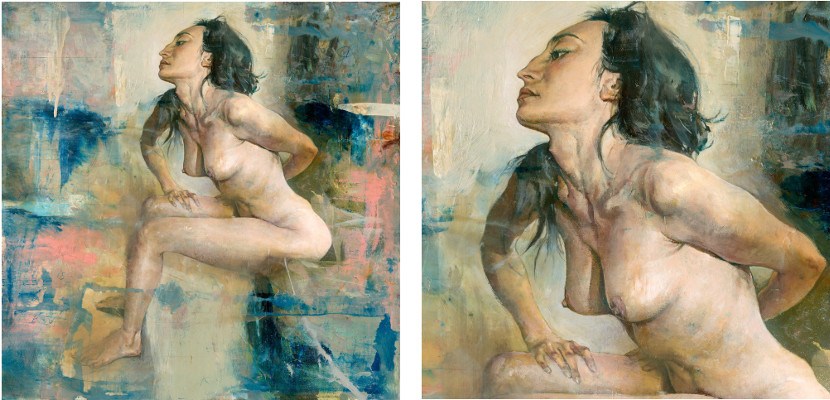 Academic Background and Teaching
He went to the Pratt Institute in New York and completed his studies in 1984. Later on, he started working as a visiting instructor at the same institution. Apart from the Pratt Institute, the artist taught at The California College of the Arts in San Francisco, California; East Carolina University in Greenville, Nort Carolina and The California Institute of the Arts in Valencia, California.
Now, he works at Art Center College of Design in Pasadena, California and teaches contemporary figurative painting, in addition to mentoring at the Laguna College of Art and Design.
Shows and Awards
The artist has exhibited his work in numerous individual and collective shows. Some of his solo exhibitions were held at Blanc Gallery, Manila, Philippines; Merry Karnowsky Gallery, LA; Daniel Maghen Galerie & Editions, Paris, France; Gomez Gallery, Baltimore, MD; and Merry Karnowsky Gallery, Berlin, Germany, to name a few.
One of his latest solo shows titled How Human of You was on view at 101/EXHIBIT West Hollywood space in October 2014.
He received many awards for his work. One of them is The Yellow Kid, Lucca, the Italian comics award.
Sundance Filmmakers Lab in Sundance, Utah invited him to be a fellow in 2001.
Exhibition at the Merry Karnowsky Gallery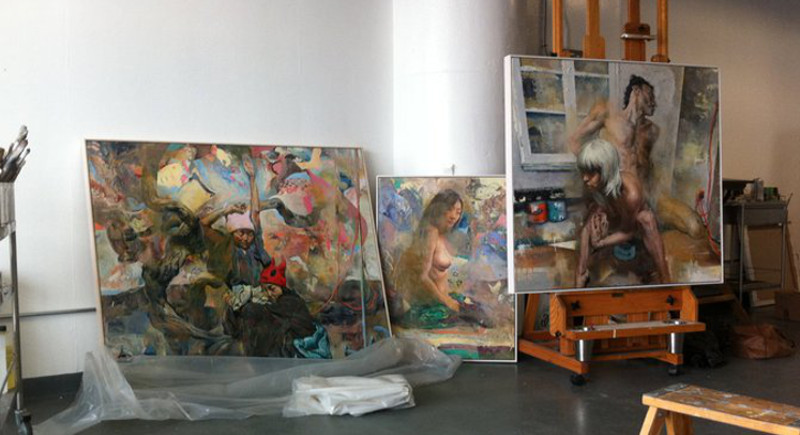 He works and lives in Los Angeles.
Portrait Photography Credits Sampsel Preston Photography
Images Courtesy © Kent Williams