Kerry Agius is an Australian artist, known for her paintings depicting flowers, birds, fish, and insects - basically, all of nature, and all done in illustrative style and created with contrasting colors.
Agius' Flowers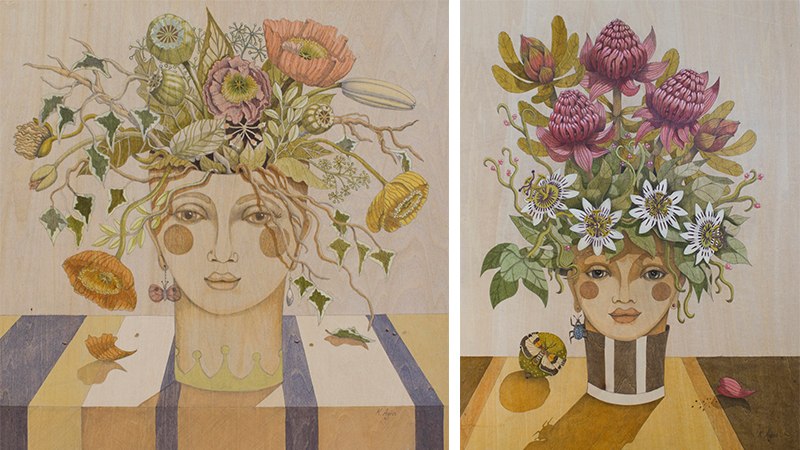 Kerry was born in 1959 in Adelaide, Australia. As long as she remembers, she drew and painted. All through her childhood and teenage years, Agius was always ready for a sudden stroke of inspiration, carrying around sketch pads & pencils. Her first exhibition was held when she was 18, at the Greenhill Gallery in her hometown Adelaide.
In Tasmania, Kerry studied for a year with a famous Tasmanian water colorist - Arne Brewster. In 1991, she opened her own studio gallery named Toucan Tree Gallery, which won the award by Tasmanian Tidy Towns for the Gallery presented Commerce & Industry. After a decade, in 2001, Kerry went to study acrylics with Kevin Taylor, at the Gold Coast. Since that trip, Agius put aside her favorite medium gouache that helped her achieve those fine details she insisted on in her artistic creation. Acrylic inspired Kerry to create her large pieces, built in many layers.
Birds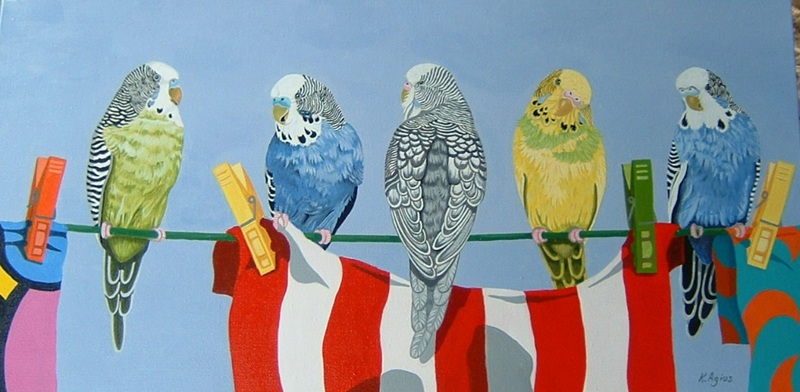 Besides acrylic and gouache, this artist always comes back to a simple use of pencil, her first artistic tool. In her statement, Kerry describes painting as a constant in her life, integrated into her personality. "Satisfaction, pride and a feeling of comfort" is how she explains (in a few words) what is her compensation from the relationship with art.
This artist is represented by 19 Karen Contemporary Artspace.
Kerry Agius lives and works on the Gold Coast, a coastal city in Queensland, Australia.
All images copyright © the artist