King Saladeen is a world renown self-taught American contemporary artist whose works are exhibited all over the world. He is well-known for his iconic "Money Bear". Saladeen has always painted and from youth his parents let him beautify the walls of their house. This was a great outlet for him to express his emotions, gain insight to his creative self, and practice the skills he has mastered today.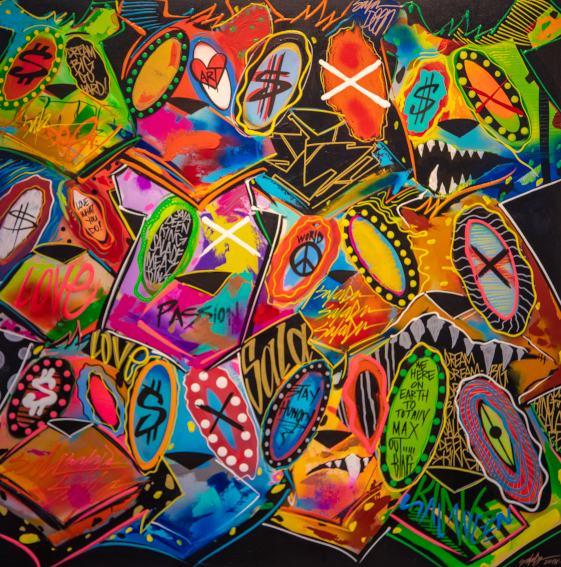 Truly, zoned in on becoming a successful painter, Saladeen would go full time after a giant push from his late friend John "JP" Thompson. It was JP who bought him his first set of professional art supplies and whose spirit has stayed with him even after his untimely passing.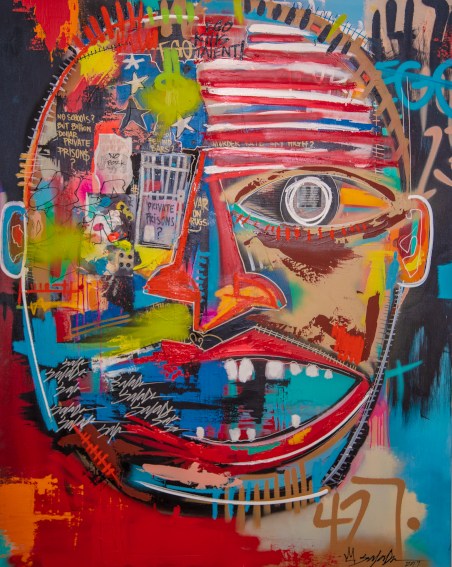 Since then his creativity has evolved and gained him access into the global art arena. He's now an expert with many different paints from acrylic to spray paint on canvases and exotic cars. Thus far, Saladeen has exhibited his works on the sixth floor of the NYSE, released a custom clothing collection with Champion athletic wear, and debuted his own toy "JP the Money Bear" at ComplexCon (2018) and Shenzen Toyz Festival (2019).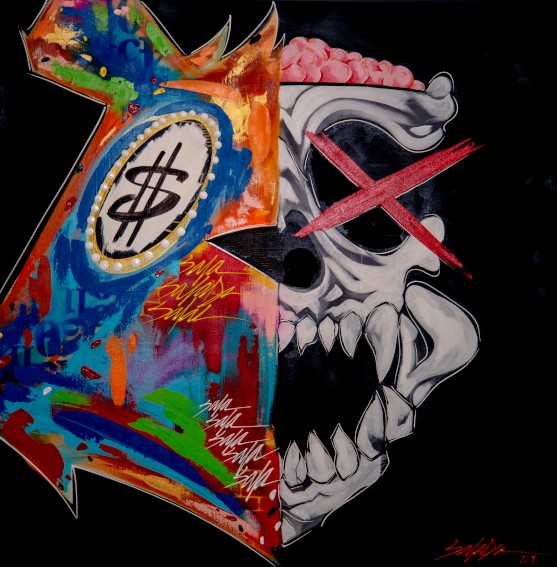 JP the Money Bear's debut on the art scene was a huge milestone reached for the contemporary creative. The vinyl figurine was named after his late friend JP, who pushed Saladeen to follow his dreams. Proving that his best friend's ambitious spirit still lives through his art, JP the Money Bear would sell out within two hours of its official release at the Shenzhen Toyz Festival.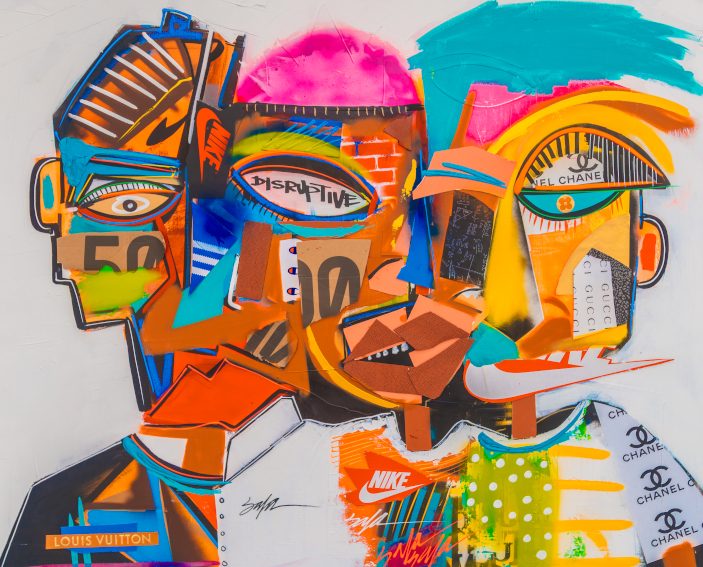 Pushing his global presence even further, his "Buy Low Sell High Fashion Forward" piece was purchased by the São Paulo Museum of Art in 2017 and he went to China to paint a mural with the likes of Ron English, Futura, Mad Steez and Seventh Letter in spring of 2018 at Pop Life Pro-Am Film Studio.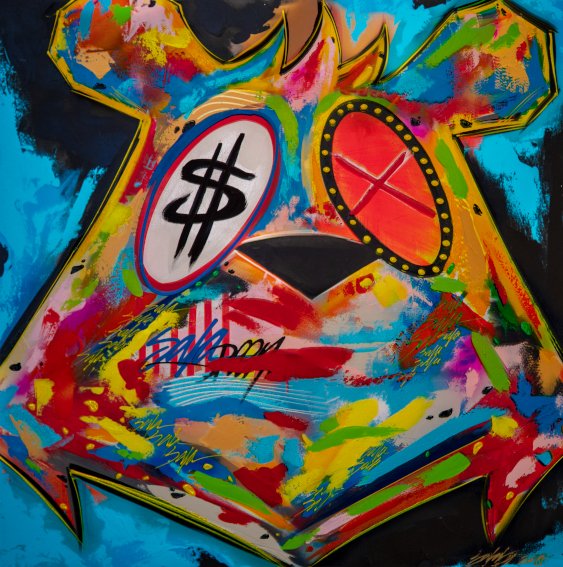 I create from the heart, not my eyes. My heart isn't going to lie. My heart is always going to say what it feels. It's going to really push out the definition of me on canvas or whatever I'm creating on…
Featured image: King Saladeen - portrait
All images courtesy of the artist