The search for beauty through art could take you almost anywhere. From the narrative, over style and technique, to our personal preferences, beauty can be found in many of the artwork's aspects. For the German photographer Klaus Kampert, beauty is displayed through the unity of mind and body, representing the human being as a whole. Although he'd never attended any art-related classes, his practice and works are widely known and have been used by major companies for various campaigns. Bringing together emotion, mind, and the body, his photographs give the beauty of human form a whole new meaning.
Beauty is displayed through the unity of mind and body in Klaus Kampert's photos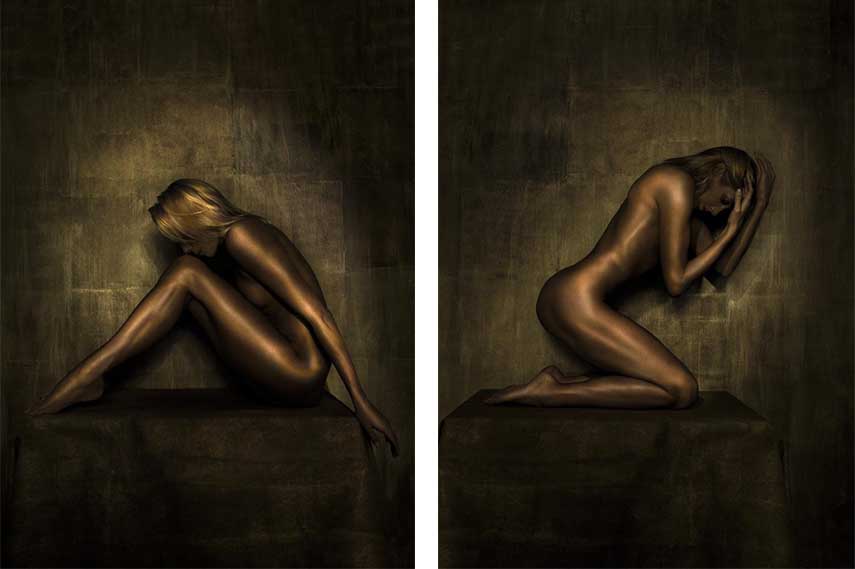 Fascination With Photography
Klaus Kampert's relationship with art started at a very young age, as he used to draw as a boy. Born in 1953 in Düsseldorf, Germany, he, in fact, studied history while practicing photography in his spare time. Focusing more and more on the artistic practice, he had brought a tough decision of aborting his studies in favor of devoting himself fully to photography. Self-thought, he worked for many respected photographers before opening a business of his own in 1981 in Düsseldorf, one that he has enjoyed doing ever since. It brought him great acclaim, as major companies like Audi, Boss, Puma, and others have hired Kampert not only for his skill with the camera but for the simple and elegant representation of a complex narrative in his works.
Kampert's works portray simple and elegant representation of a complex narrative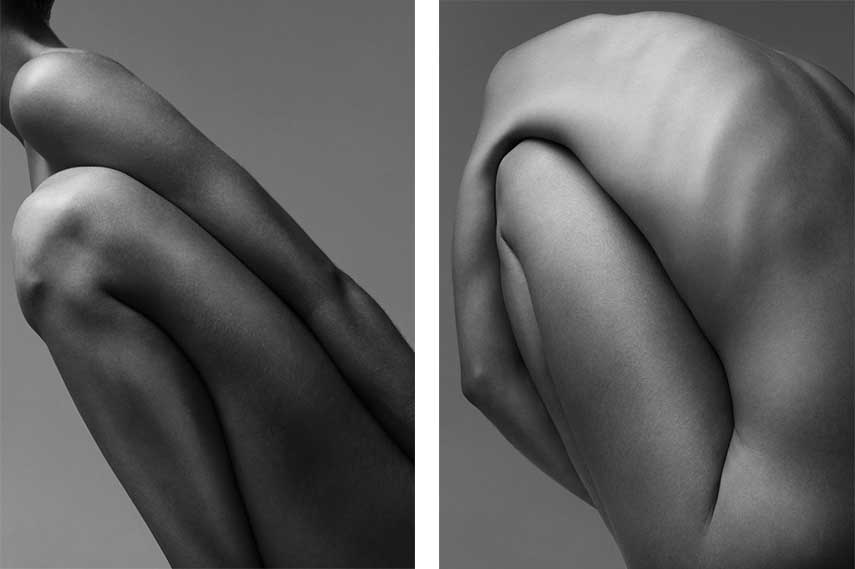 Body and Soul
Kampert's focus and area of expertise is the portrayal of the human body in his photographs. Attracted to the form of the human body, he emphasizes that there is more to its beauty than what is physically represented. The body is but a vessel for the soul, a link between emotions, mind, and the physical reality it occupies, and by presenting it as nude in his photos Kampert tries to accentuate and reveal this bond. Even though he does deal with nudes in his works, he considers them to fall out of the genres of classic nudes or erotic photography, as they display more than just the body as such.
During his years of practice, Kampert found out that ballet dancers are the ones most fitting to portray his ideas through photography. Their nimble, yet strong bodies demonstrate the connection between emotion and beauty and are perhaps closest to the wholeness the artist is trying to reach. Setting up a simple background, Kampert showcases great skill with lighting and shadow, reminding of Horst P. Horst and his style of photography. Using very few graphical elements, his imagery is focused on emotion which can be felt in each piece. He is fascinated with water reflection and its possibilities, and it is a distinct element reoccurring in his pieces.
Using very few graphical elements, his imagery is focused on emotion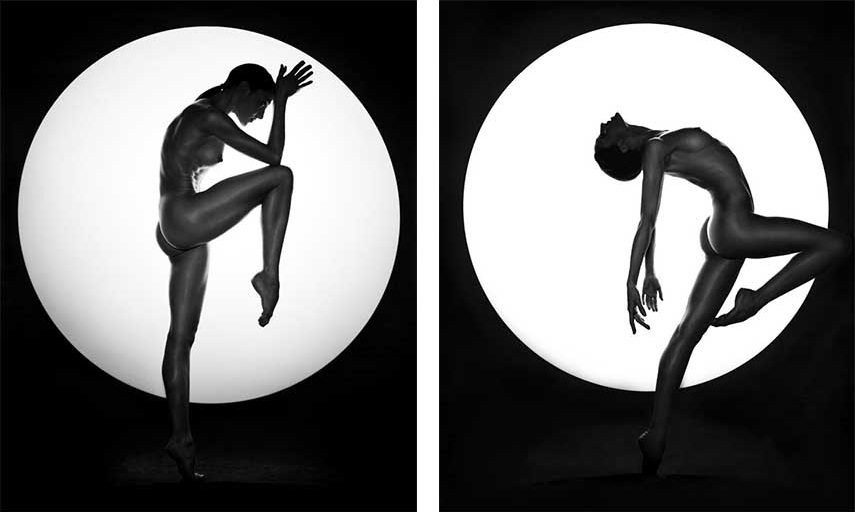 The Inner Beauty
Looking through the lens of Klaus Kampert's camera, we are able to see the true beauty of the bare human form - the emotion, the thought, and their intertwining with the body that holds it all together. The simplicity of the surrounding elements which usually consists of triangle, spherical or cubic shapes adds to the weight of the human figure, showing Kamper's skill as an artist and bringing his ideas to the forefront of his photographs. Regardless of his lack of a formal art-related education, his thriving business and a number of rewards  back up his quality as an artist.
The artist is represented by the Artistics Gallery.
Klaus Kampert lives and works in Düsseldorf, Germany.
Featured image: Klaus Kampert - 163.01.12 (detail), 2012. All photos courtesy of Artistics Gallery.