Klops is a graffiti artist who started painting in 2010. Inspired by the names he would see on walls all around him, he wondered who these artists were, and how they did this. It got him practicing straight letters and fillings on dead track spots before he moved to the streets. He was inspired by movies about graffiti, such as Style Wars. Once he started painting, he would feel accomplished and fulfilled, so all he wanted from that point on, was to become a well-known street artist. Living in New York City, the artist is faced with a number of writers with the graffiti scene being swamped with styles.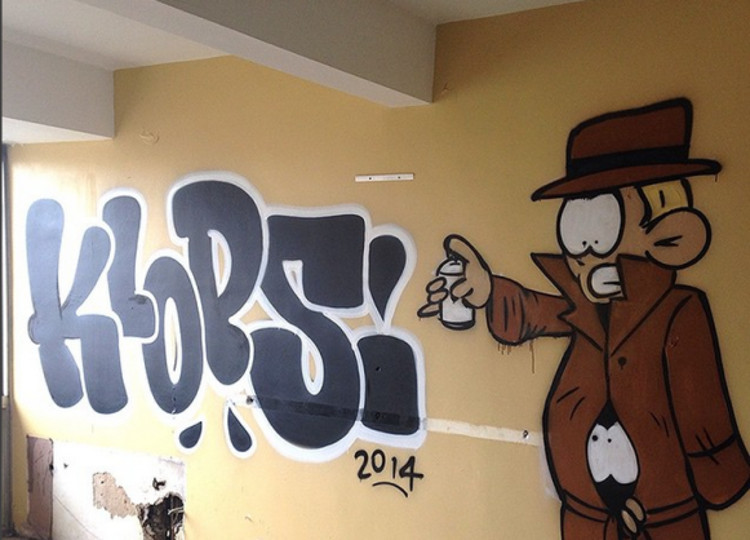 Klop's Graffiti Style
The artist's style is similar to NSF Crew. At first, Klops was looking to inspire from their styles, but he admits to switching tags every now and then, experimentng with paint. As for his audience, he says he paints for himself, and everybody who enjoys his work, or is about to begin. This is why his graffiti is simple enough that the public can read it, but it doesn't lack style for them to enjoy. Being illegal, Klops finds that graffiti should be both easy to read and fun to see, but above all – fun to do. Klops says that there are a lot of writers who either copy someone else's style, or aren't authentic, but he knows better than to worry about them.
Klops paints for himself and people who enjoy his art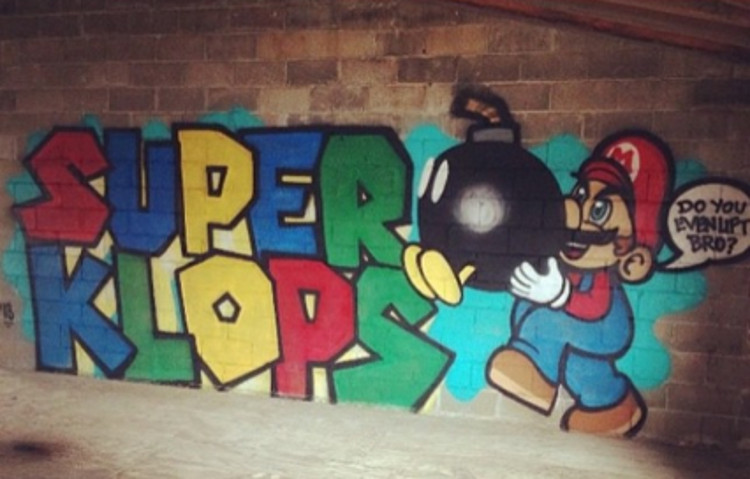 World of Graffiti Bombing at Its Best
Unlike a few, who express themselves through movies and media, there is a whole lot of ordinary people who express through art and paint work. And Klops finds that the truest and purest form of graffiti is the message someone is trying to convey. This is also why his lettering are simple in their expression so that the average Joe and Jane can enjoy them, and find their own meaning. Whilst painting a piece, it's most important not to get arrested. Klops finds that the most effective way to do it is to have a spot planned out and an idea ready, so the job is done easily. Klops' favorite places to paint are rooftops, next to the train line and trucks that travel around the city.
The artist wants the audience to find the meaning in his pieces




Klops - Untitled - photo via 12ozprophet

Where The True Revolution Is
Despite the simplicity of his art, Klops' pieces don't lack a strong message. He is a strong believer in the right of expression and finds that that's the place for true rebellion. The revolution is not in aggression but in the mind, and his credo is explicitly shown in his artworks. The artist often differentiates the "we" and "they" when talking about the elite and their Hollywood blockbusters, in opposition to the everyday human trying to survive and express himself along the way. With this faith in freedom, Klops has chosen graffiti for his platform to speak on issues like Big Brother and the Police, because even behind the alias, he considers himself free.
The artist is represented by 1AM Gallery.
Klops lives and works in New York City.
Featured image: Klops - portrait - photo via youtube.com