Ko Tin Yan, Celia is a Hong Kong-born contemporary artist who creates paintings, installations, photographs and mixed media "wearable" art objects. Often using large-scale images, hand-made garments and jewelry the artist explores the personal and family history and memory, myths and narratives.
Night Walk Series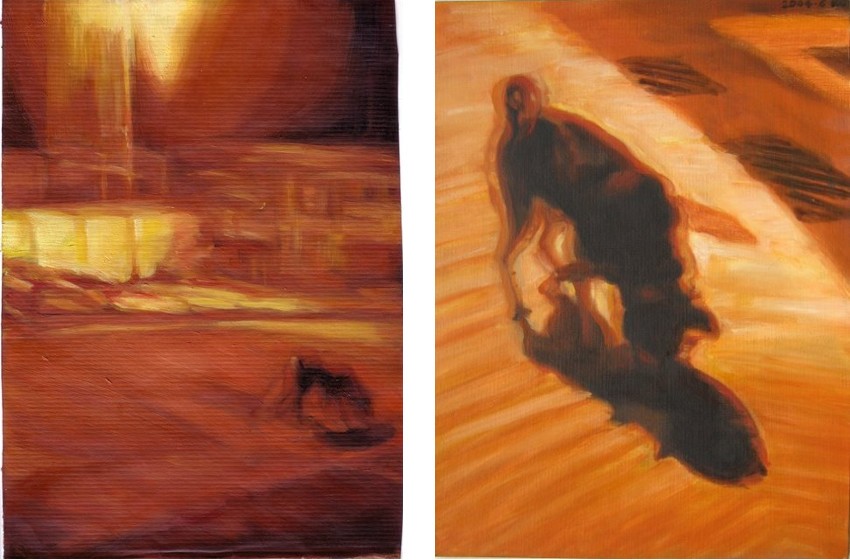 Born and raised in colonial Hong Kong, the artist relocated to the United States to pursue her studies at California State University where she earned a Bachelor of Fine Arts in Drawing and Painting. Although Ko is primarily a painter, in 1991 she started making her mixed-media art objects; she creates fabric, ornaments, and re-creates segments of clothes that are inspired by what people used to wear in her native country.
"Wearable" Art Objects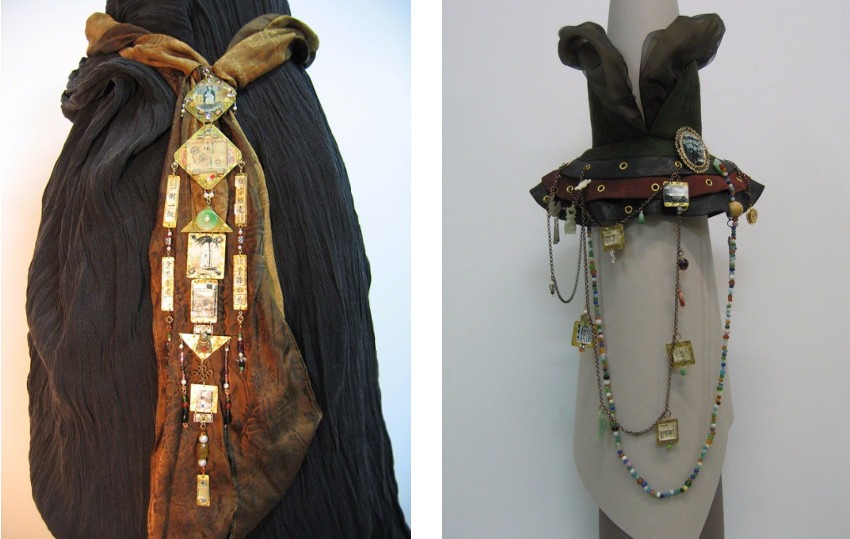 Her work has been exhibited in individual and collective shows throughout Hong Kong and beyond including such art spaces as HK Visual Arts Center, HK; Counihan Gallery, Moreland City Council, Australia; Red Mill Gallery, Vermont, USA; John Batten Gallery, HK; and Fringe Gallery, HK, to name a few. Her work is currently exhibited in group show entitled Back to the Future at The Cat Street Gallery in Hong Kong. The show will be on display until 20th February, 2016.
The artist is represented by The Cat Street Art Gallery.
Crated Memories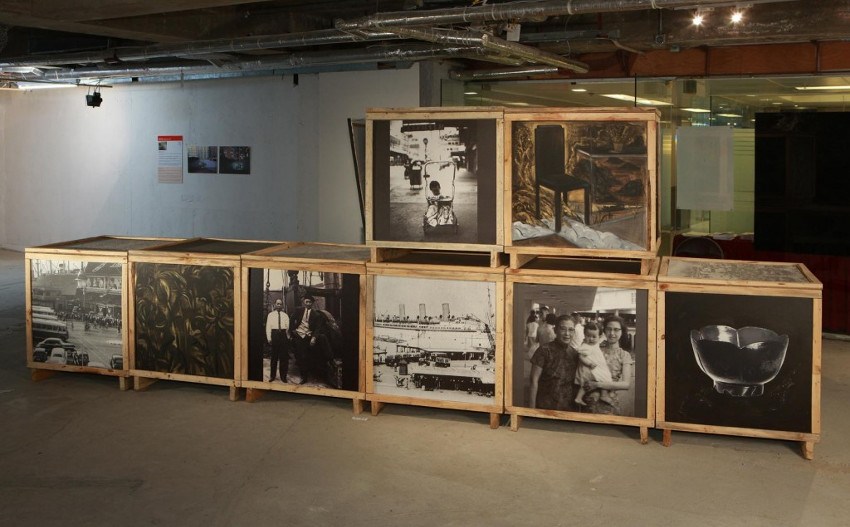 Ko Tin Yan, Celia lives and works in Hong Kong.
All images copyrights © the artist