Iwo Rynkiewicz aka Kobron is a Polish artist, co-founder of the "Kobron" Creative Group, known for his slightly alternative and yet unique ceramic sculptures.
Kobron was born in Warsaw, Poland in 1970. In the beginning of his career, Iwo was dedicated to painting, but in 1994 he definitely abandoned it to pursue the pure form in ceramic sculpture. Beside ceramics, he could not give up on prints, very dark humored, playing with pop art and those darkest fears one can have while thinking about humanity.
Kobron's spray on canvas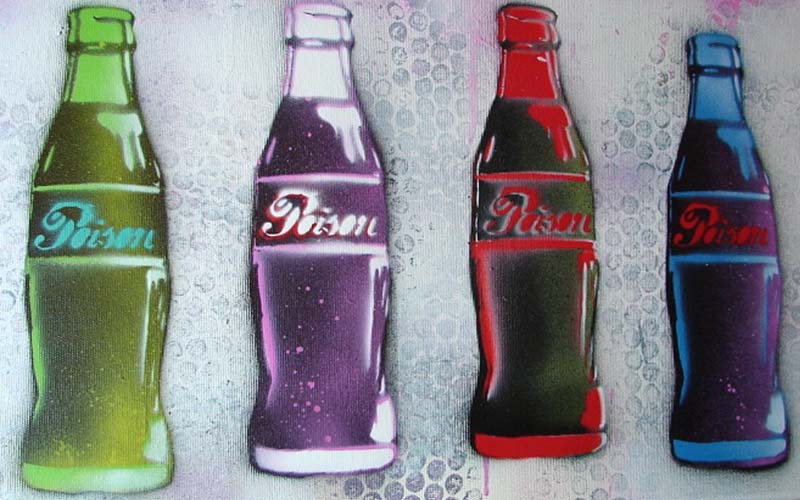 Rynkiewicz found his artistic expression in a small-size ceramic sculptures, sometimes deliberately crossing the line, being vulgar and facetious but always mysterious. His work looks as if it jumped out of Oto Dix's painting – by creating distorted figures, tortured by pain or madness Iwo also tries to get close to the bizarre aesthetics of Barnum & Bailey Circus. Iwo is depicting gorgeous blond trapeze girl side by side with midgets, strongest man alive or a little girl with a mind of an old woman.
Kobron, Barnum and Cave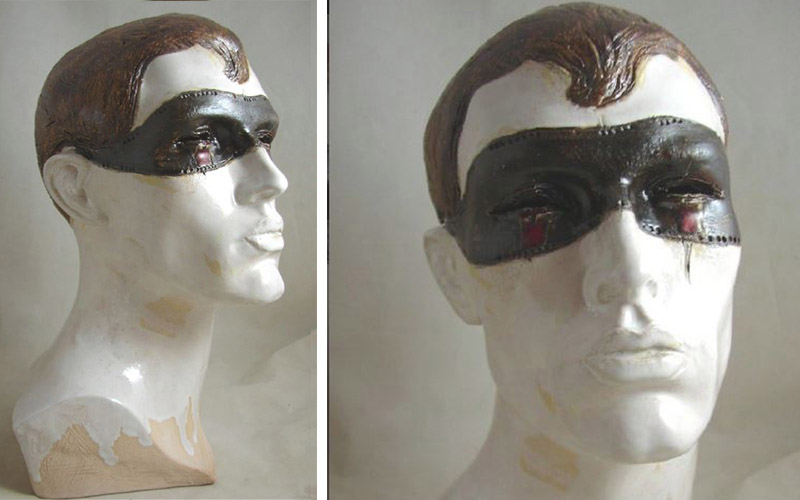 Rynkiewicz's work leaves no doubt about his inspiration – he is morbidly attracted to different looks people can get from nature. He is not alone in it, and his fascination is not new. People have been always paying special attention to others born with some sort of disability or rare condition – it was like that ever since the earliest time. Iwo is just one artist who decided to dedicate his talent to perpetuate and snatch from the oblivion those marked individuals, members of a human kind.
Along with this, a bit distorted fascination, Iwo is attracted to biblical motifs as well as history with its most enigmatic figures. Special spice to this afflatus he nurtures is called Nick Cave – Iwo is simply mesmerized by his poetic and music.
Iwo Rynkiewicz aka Kobron lives in Warsaw, Poland.
Images copyright © the artist