Kokian is a French contemporary painter and street artist, best known for his artworks created in a manner of Neo-expressionism, similar to the one exemplified by Basquiat. Born in Paris in 1971 as Nicholas Kokian, the artist spent his childhood years in Burma (Myanmar) and Morocco. Growing up in different cultures, the cultural shock – caused by the strong contrast between the Burmese and Moroccan cultures and Western European culture – was quite fierce for Kokian when he moved back to France with his family.
Van Gogh Paranoia and Gina Day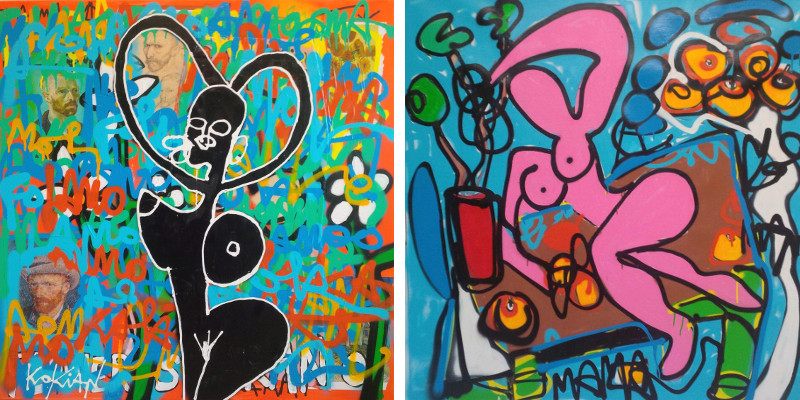 As a solitary child, Kokian expressed himself through painting. From 1989 till 1994, he exhibited at various local group shows. In 1994, Kokian finished his studies and decided to focus exclusively on fulfilling his passion for painting. In the same year, his artistic expression migrated to the streets, as he discovered tagging and graffiti in the streets of Paris. In the following year, in 1995, the artist moved to New York, where he will be reborn artistically. While in New York, Kokian found his own style, as he starts to glue drawings in the streets, filled with small questioning slogans about society's many injustices. With this, the artist created what would later become a recognizable feature and trademark of his.
Kokian's Artworks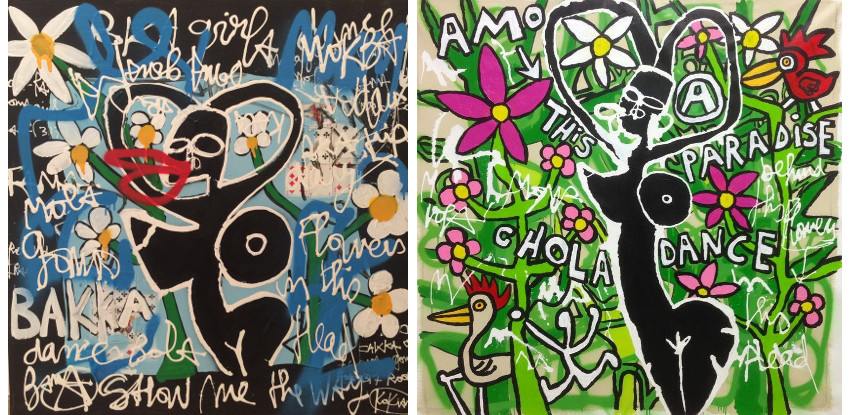 In 2001, Kokian's work was for the first time featured in a gallery space, at the ARTOZA gallery in Paris. Since this exhibition, his urban expressionism became well recognized and can be found in numerous international collections. Kokian is represented by Artemisia Gallery located in New York.
Kokian lives and works in New York.
All images courtesy of Artemisia Gallery