Going by a creative pseudonym of Kool Koor, Charles Hargrove is a New York-born Brussels-based artist who is considered by many to be one of the most influential and pivotal urban artists of the original NYC urban scene. Known for his space-age-inspired works, which range from surreal scenes to intricate works of abstraction, Kool Koor's style is unique and instantly recognizable.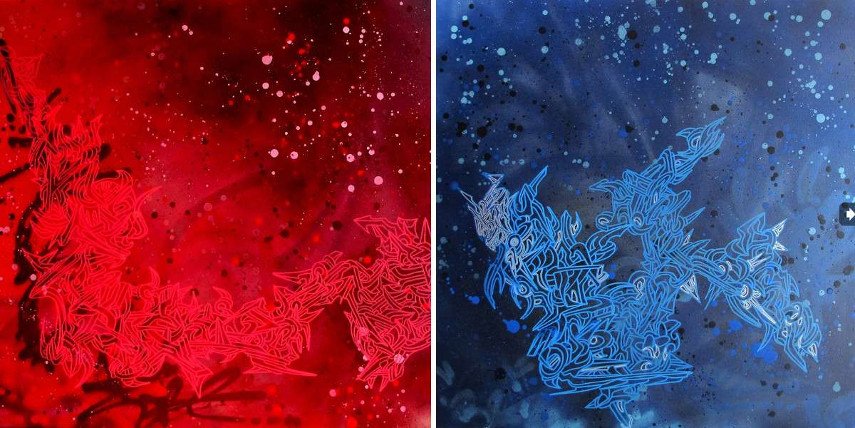 How Charles Hargrove Became Kool Koor
Born as Charles Hargrove in 1963, this artist grew up surrounded by such masters as A-One and Toxic who lived in the same neighborhood in the South Bronx. Hargrove attended the Art and Design School in Midtown, a fairly distant location that required him to travel every day on his commute to and from school, a route that gained him an access to the world of subway trains. In that period, the artist began his street career, writing tags on the subway trains and throughout the urban landscape. And just like that, Kool Koor was born. Charles and his fellow artists were some of the first to completely diverge from "classic" graffiti art, pushing the boundaries of their work to transform urban scrawl into something completely innovative in the artistic scene. Through collaborative and individual works on the trains, Kool Koor brought the South Bronx style to downtown Manhattan at venues such as Fashion Moda, the first gallery that will focus on the Bronx street artists.
Kool Koor is one of the most influential and pivotal artists of the graffiti world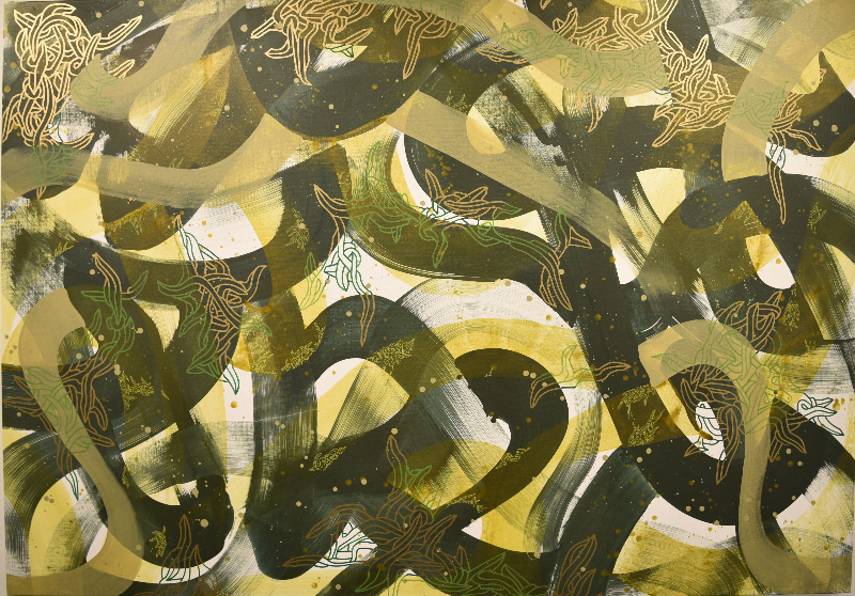 A Perfect Artistic Coexistence
As soon as he started exhibiting his work, Kool Koor became recognized for his unique style and space-age-inspired works. Craftily balancing between somewhat surrealistic scenes and pieces that possess pure abstraction, Charles Hargrove developed a style that featured contrasting areas of extension and compression within the canvas. From the year of 1979, Kool Koor expanded his artistic range as he began to create paintings, drawings, site specific pieces and illustrations that were much more gallery-oriented than his previous pieces. He explains his work with the following statement: I see my twisting structures, with their never ending labyrinths and formations a direct result of perfect coexistence. Charles Hargrove's artwork appears to be a complicated and extensively detailed system of hieroglyphs consisting of splines, circles, angles, lines, wheels, arches.
Charles Hargrove's complex and elaborate systems of hieroglyphs were and still are highly popular both on the streets and within gallery spaces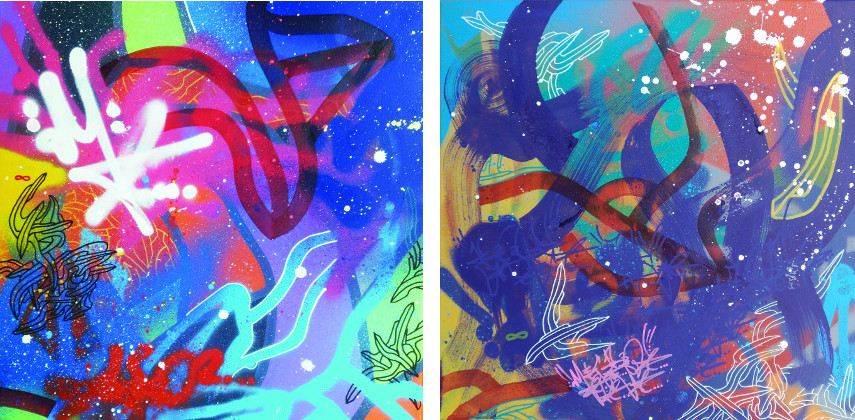 A True Legend of Street Art
Together with his friend Rammellzee and other artists like A-One, Quik, Dondi White, Crash and Futura, Kool Koor stood at the very basis of the New York graffiti street art movement at the time of the scene's birth. Due to that fact, it is not uncommon to hear that Charles Hargrove is now considered as one of the original graffiti pioneers whose works influenced generation upon generation of his younger street colleague. A true legend of the medium, Koor Koor is rightfully located in the street art Hall of Fame and we do not see him leaving it anytime soon.
This artist is represented by Galerie Martine Ehmer.
Kool Koor lives and works in Brussels, Belgium.
Featured image: Kool Koor - Photo of the artist - Image courtesy of Galerie Martine Ehmer
All images courtesy of Galerie Martine Ehmer.