Kouka is a French contemporary artist born in Paris in 1981, famous for his Guerriers Bantus – Bantu Warriors. He is a grandson of Francis Gruber. His painting and street art are means for never-ending explorations of who he is and where did he come from.
Art by Kouka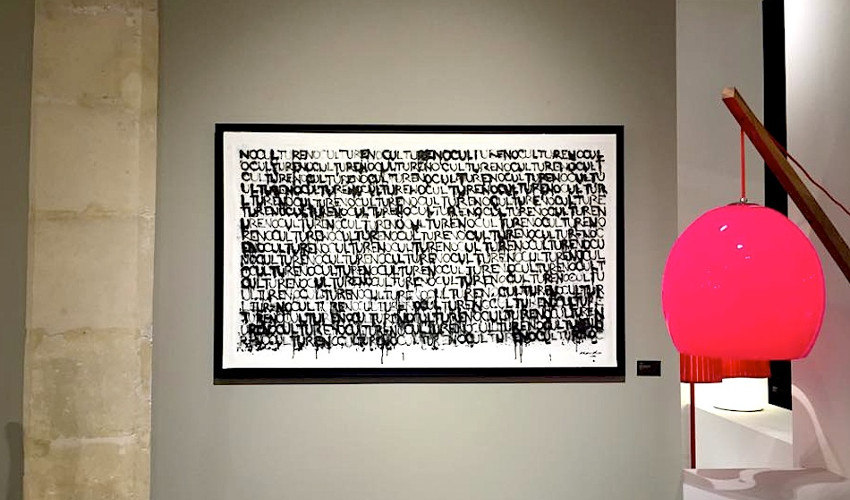 He graduated from the Art School of Avignon in 2005. Humanities, popular culture and hip-hop are massive influences for the artist. He is also inspired by music of Michael Jackson, poetry of Rainer Maria Rilke and cinematography of Quentin Tarantino. All of Kouka's work is about connecting with the past and discovering the significance of our cultural heritage. Like in his Chimpanzees series, in the same artworks he is showing who the humans once were and the importance of culture.
Art by Kouka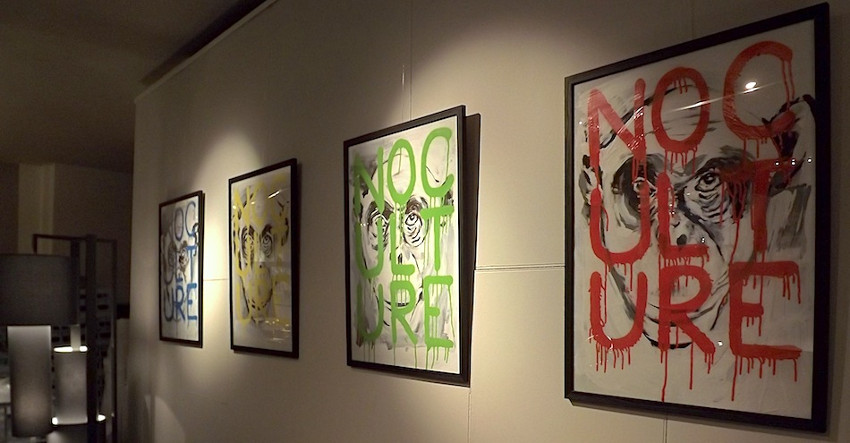 His most famous pieces are the Bantu Warriors. Being of Franco and African origins himself, Kouka wanted to explore the traditions of his ancestors. The Bantus are the essence of man, as they are originally from Africa. Once again, the artist is reconnecting the modern times with history, creating a link between the past and the present. The goal is for humans not to forget who they are, who they were, and where we came from. Kouka's Bantu Warriors stand on the walls on many cities, reminding that even though territory can be captured, the culture can't be taken over.
Art by Kouka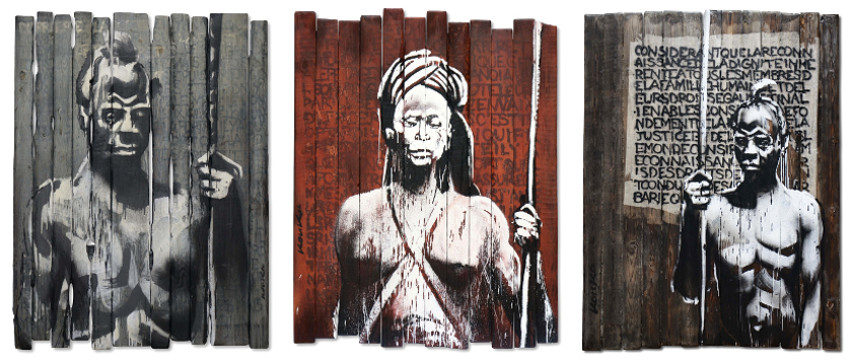 He is represented by GCA Gallery in Nice, France.
Kouka lives and works in Paris.
Featured image copyright © Paul Etard.
All images copyright © Kouka.