The empty space of the canvas is the widest of fields for a creative mind, one that liberates its potential and sees it to its fullest possibilities. Whether for better or for worse, projecting thoughts onto the white surface will always bring a certain nuance of one's personality, constructing a narrative and adding a version of oneself to it. Reconstructing a sense of self is exactly what Kristian Evju is referencing in his pencil-drawn images, recontextualizing photographic material to the smallest detail. Starting out as a student of psychology, the inner reflection that follows the viewing of his works comes as no surprise. Becoming a rewarded artist, Evju is a remarkable addition to the contemporary art scene.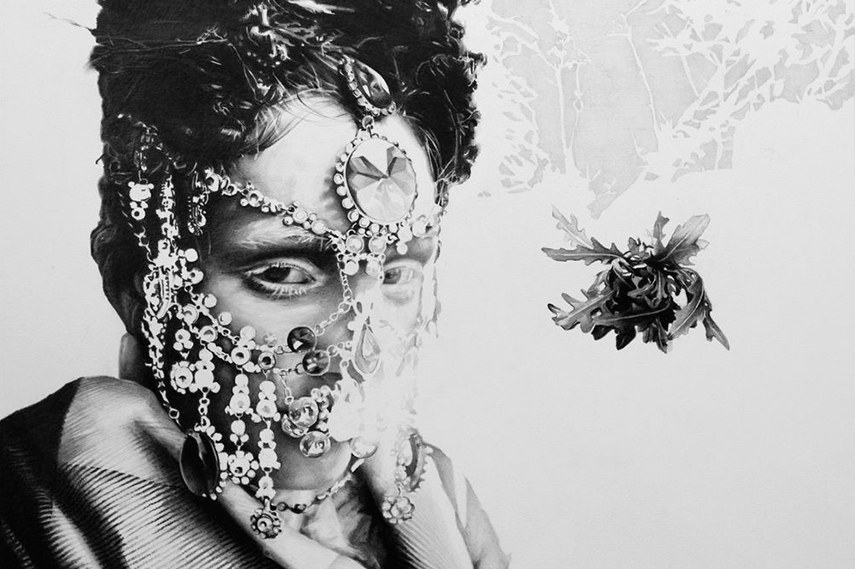 A State of Limbo
Intrigued by how the back of the mind works, Evju draws his works in a way that makes an artist out of any viewer. Portraying photographic scenes, his characters are frozen in a state of limbo, filling up the fictional reality with endless possible outcomes that may come out of the viewers mind. Evju draws the moment, but he cleverly leaves enough space for it to be on the verge of existence, relying on the artistic component of the viewer for the narrative to be completed. The artist stated that he sees himself as a director, an assembler of conversations, writing screenplays without the actual scripts.
Evju sees himself as a director, writing screenplays without the actual scripts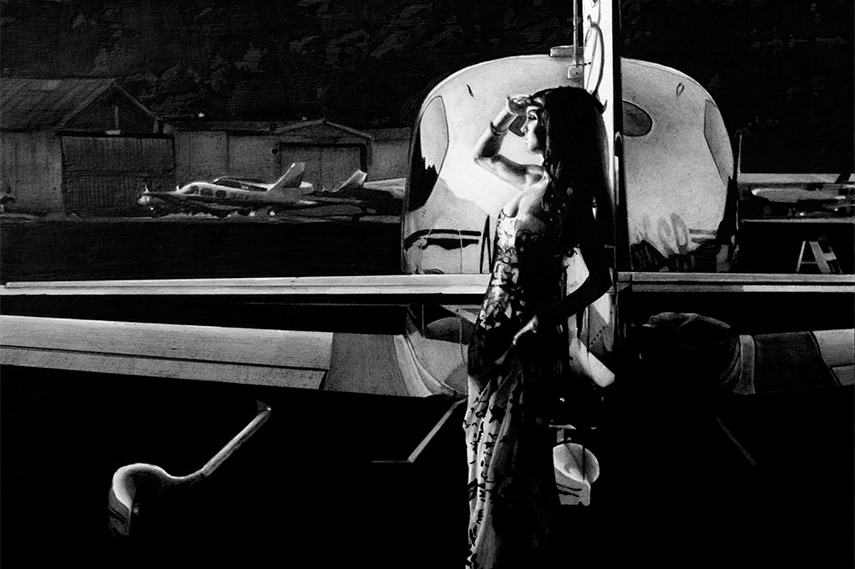 Carefully Placed Signature Marks
Born in Norway, Kristian Evju graduated from Edinburgh College of Art in 2007, and received his MA Fine Art from Chelsea College of Art in 2011.  However, before pursuing the path of an artist, Evju had studied psychology, and his works often explore social constructs and phenomenon. Using pencil on paper instead of rendering allows him to take on the journey of investigation, immersing himself into the creation of the artwork completely. The slow process of producing the piece lets him plan even the tiniest detail, placing signature marks on the work and creating an autobiography in the process.
Evju places signature marks on the works, creating an autobiography in the process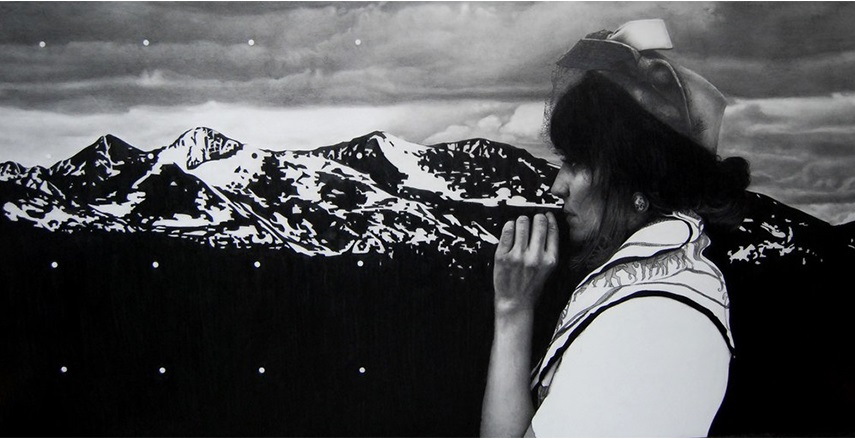 Inscribed Artistic Path
With his father being a full-time artist, it could be said that Evju's decision to turn to painting after having studied psychology was somewhat advocated. Turning to artistic expression around 2002, he hasn't regretted the choice and has even been rewarded for his works, most recent ones including the Painter-Stainers Prize for Drawing and The Conte a Paris Drawing Prize. His pieces have been exhibited in both group and solo shows worldwide, and viewers in the UK, as well as Oslo, Berlin and New York had a chance to see his work. With cleverly portrayed narratives and detailed representations, his images are a candy for the eye and food for thought.
The artist is represented by the Arusha Gallery, Venet-Haus Galerie in Germany, and Galleri Semmingsen in Norway.
Kristian Evju lives and works in London.
Featured image: Kristian Evju in front Dark River II
All images © Kristian Evju