KwangHo Shin is an aspiring Korean artist, noted for his large-scale abstract portraits rendered in thick globs of dark and vivid paint. Born in 1983 in Seoul, the artist got his BFA in 2009 from the Keimyung University in Daegu, South Korea. His paintings are large in size and typically stand over 6 ft tall, and are created using primarily oil and acrylic paint.
KwangHo Shin's Abstract Portraits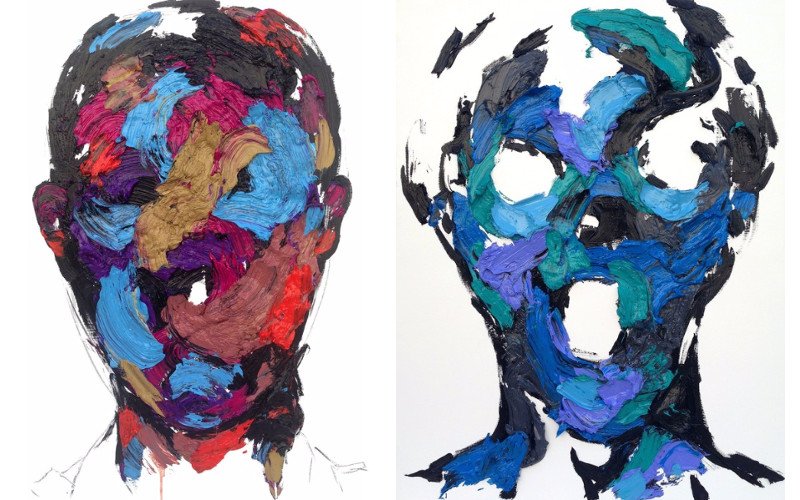 At the same time beautiful and menacing, the visual style of Shin's paintings allows viewers to project their own faces onto them, creating a special bond between the observer and the artwork. Sacrificing detail for substance, KwangHo Shin purposely disguises the facial features of the subject in order to transpose the intricacy and complexity of human emotions.
Shin's Paintings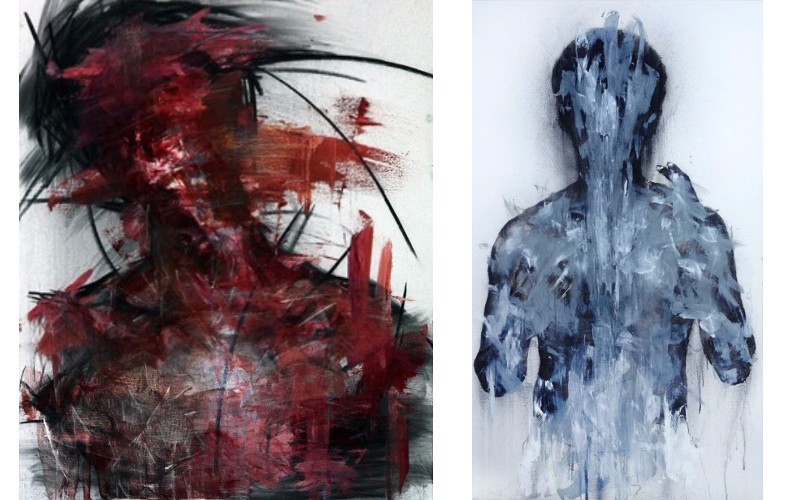 The artist notes that he uses the individual subject to attain a sense of people more than the person, in such way that he removes personal, facial features and creates an anonymous identity of a portrayed subject. The form that often pops through dense globs and heavy streaks of paint are his subject's captivating, expressive eyes. In a process of making, KwangHo Shin sketches by using charcoal or paint before applying the whole color on, or sometimes directly applies the heavy colors without any sketches.
KwangHo Shin's Abstract Portraits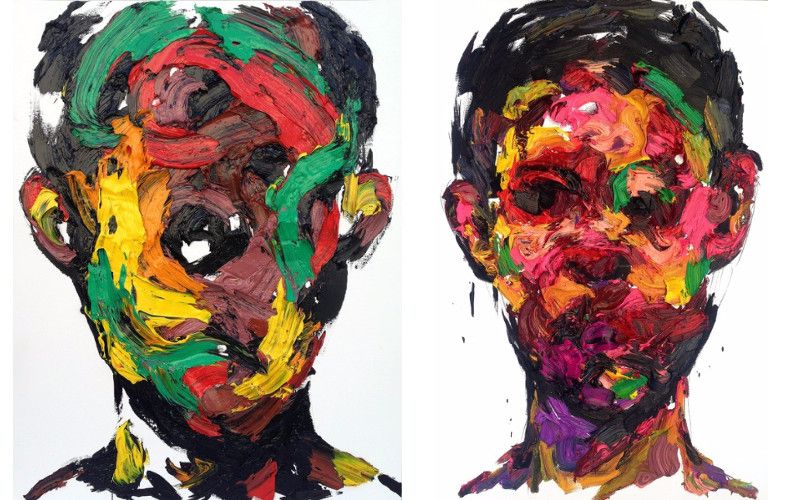 Since his debut in 2009, KwangHo Shin's work has been featured in many group and one-man exhibitions at various art venues, galleries and museums, including at the Goethe Institute, Korea Gallery, in Berlin; Daegu Art Square Studio; Gallery Jung, Seoul; ArtRaum Berlin Galerie, Berlin; Jungsoo Gallery, Seoul; Bien Gallery, Seoul, and UNIX Gallery in New York.
He is represented by UNIX Gallery, based in New York.
KwangHo Shin currently lives and works in Seoul, South Korea.
All images courtesy of UNIX Gallery