Kwong Man Chun is a highly talented young artist who lives and works in Hong Kong. Often depicting people and occasions that stir his heart, Kwong highlights specific points in his compositions by his skillful use of light and dark tones.
Liwan and Victoria Harbour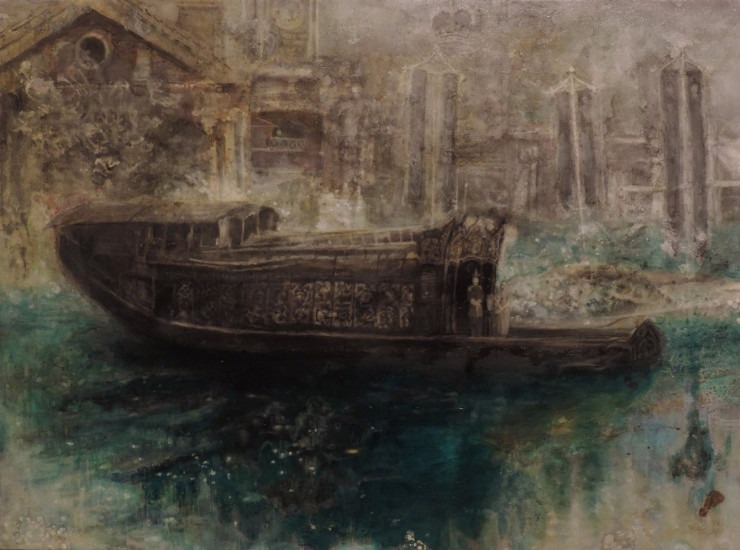 Kwong Man Chun obtained his Bachelor of Arts (Honours) in Visual Arts from Hong Kong Baptist University (HKBU) in 2013. He was selected as finalist of the Hong Kong Contemporary Art Biennial Award 2009. He has participated in group shows throughout Hong Kong. His work is currently exhibited in collective exhibition entitled Back to the Future at The Cat Street Gallery in Hong Kong. The show will be on display until 20th February, 2016.
He is represented by The Cat Street Gallery.
Ip Man and Ding Yanyong
Kwong Man Chun is based in Hong Kong.
Featured image: Kwong Man Chun - Ip Man and Ding Yanyong (detail), 2014
All images copyright © the artist