Some pieces of art need to have a relationship with audiences. They require being defined, perceived and interacted with. The goals of such relationships differ from artist to artist and period to period - early Futurism wanted to anger viewers, Arte Povera tried to criticise our society, the entirety of performance art is based around provoking us etc. The list goes on for quite some time. This characteristic that art possesses really flourished during the 20th century and the approach to doing so was often direct, even aggressive. Works of Kyong Woo Han also require to be seen, but not in a way that most of the above-named cases did - Han doesn't want us to change or adapt, he wants us to realise how our perceptions and subconsciouses don't always have to be as honest as we think they are.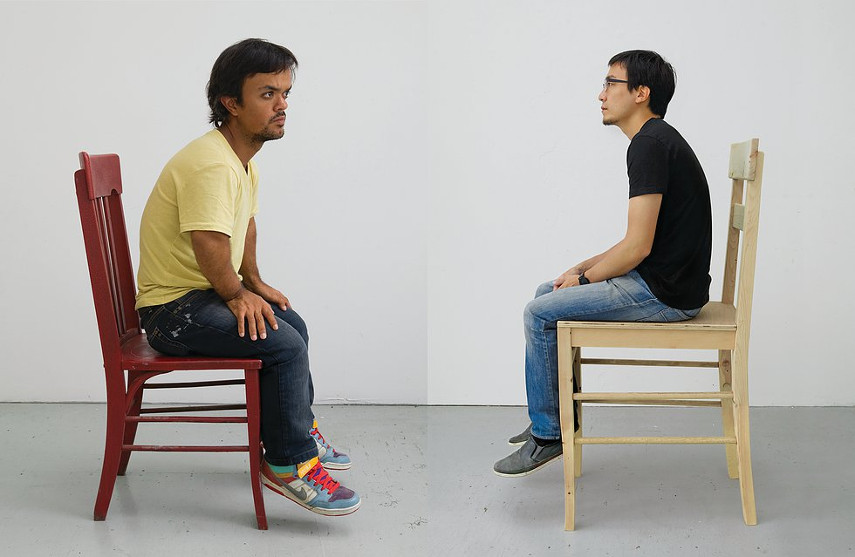 Han's Education
Kyung Woo Han was born in Seoul, Korea. Since his earliest teenage years he showed interest in many different fields, exploring his potential through painting, sculpting and filming. Kyung graduated from Seoul National University with a BFA in sculpture. After finishing college he set sail for America and there he continued to study art, concentrating mostly on film. During Han's stay in Chicago he earned an MFA in Film, Video and New Media (in The School of the Art Institute of Chicago). In 2010, he attended Skowhegan School of Painting & Sculpture. This extremely broad education is without a doubt the main reason Han's work is so technically precise - it allowed him to master optical illusion which soon became Han's main vocal point. Eventually, Kyung became an Assistant Professor at Seoul National University of Science and Technology.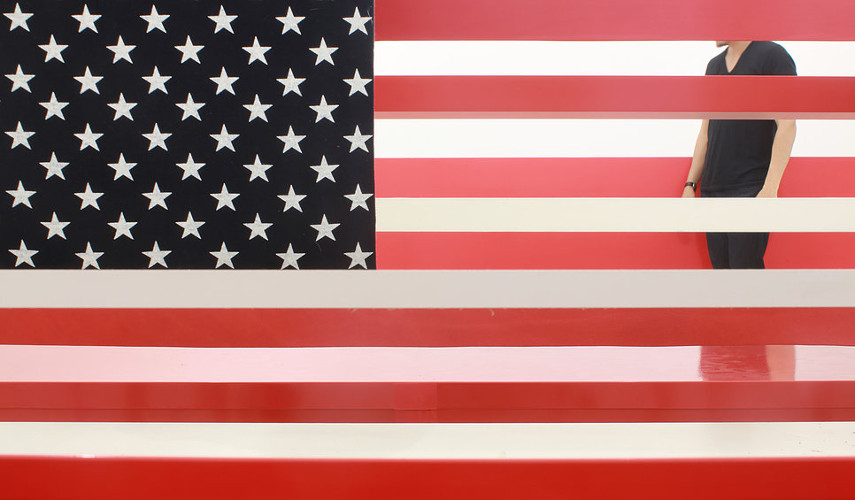 The Power of Illusion
Kyung Woo Han became a multidisciplinary artist. Through combining sculpture, installation and multi-channel video he started making extremely complex works that successfully mastered optical illusion. He constructed many visual pieces, ranging from small 3D letters to huge chunks of walls. Of course, in this field of art, Han certainly hasn't been the first one to try it, but he has taken it to a whole new level. His most famous work is called Green Room and in it Han achieved the perfect illusion - he constructed a room that upon first glance seems to be half flooded with water. Green Room is made up of symmetrical furniture pieces suspended with wire, giving an illusion of water and reflection. It has an amazing effect, especially when you realise just how little material was used to create such a room (nothing more than a little paint, some movable components and clear wire). Another large part of Han's art is based on surveillance cameras. Han made a plethora of photographs and videos with sets of cameras and then combined them, resulting in some amazing imagery. All this is very well documented on Kyung's personal website. During his relatively short career from 2005, Han won a truly impressive amount of awards and recognitions. A full list of his achievements is available on his website. He also managed to display his work in numerous solo and group exhibitions. Han's work has been displayed extensively in New York, Chicago, and his home country. It should be noted that he is also incorporated in the collections of the National Contemporary Museum of Art in Korea.
Han created some amazing imagery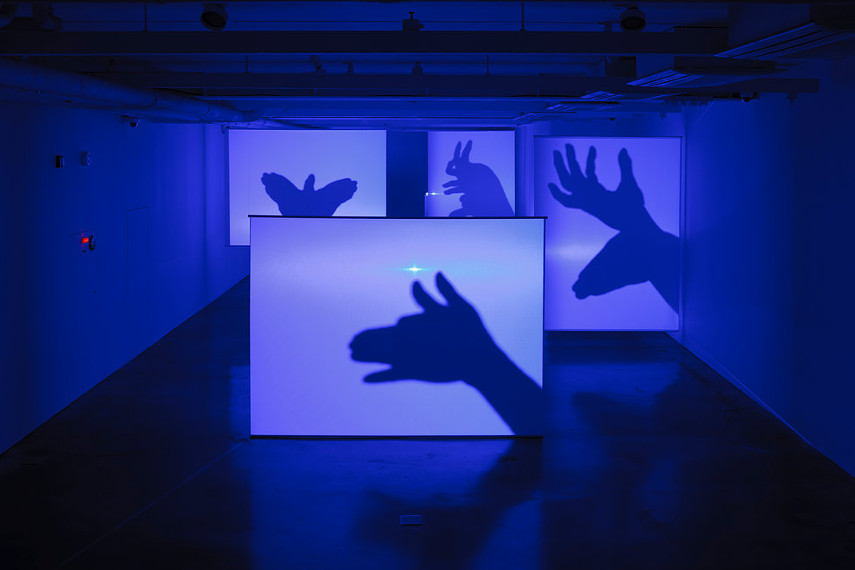 Do Not Belive Your Eyes
Han loves playing mind games with his viewers. He literally loves to confuse audiences. That brings us to the beginning of this short biography - Han's pieces only make sense when there are eyes to observe them. Unlike creating a private painting or a sculpture that never has to leave the studio, Kyung's art is made specifically to be stared at by people that didn't make them. And you will stare, questioning where reality ends and bizarre glimpses of a fictional world start. Viewers will learn not to trust their eyes. Han himself put it better than anyone else could: One fact can be interpreted in several ways depending on our perceptions. On the other hand, two different facts can be looked at in the same way. My work deals with perceptions and illusions. Everything we see or know is not absolute.
The artist is represented by Gazelli Art House in London, England.
Kyung Woo Han lives and works in Seoul, Korea.
Featured Image: Kyung Woo Han - Green House, 2009 (detail), Courtesy of Gazelli Art House