The more complex something is, the better it is. We have all believed in this at some point in our lives. Many still do. But, sometimes the accent should be on the message rather than the way the message is delivered, contrary to the world of today's advertising. La Staa is a street artist coming from Norway, whose work philosophy is to address the complex issues in a simple way, emphasizing the original concept and ideas behind it, not succumbing to the popular need to make everything appealing to the eyes. He began with stencil art in 2009 and have since left a distinctive mark on the streets of his country.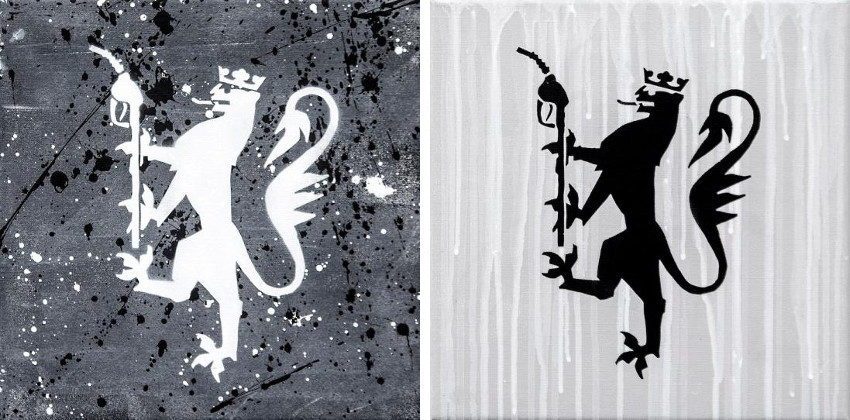 Keep It Simple
The identity is unknown and the only thing that is known is that he come from Oslo. A humorous undertone is present in the majority of his artworks, and it emphasizes Norway's culture and its heritage, but also its present time. Themes go from Norway being the oil nation, angry tag, farming, all the way to his tribute to Magnus Carlsen, who is depicted in one of their most popular pieces – King of Chess. The artist sticks to the idea of simplicity, they avoid overcomplicating the pieces which allows him to keep the original concept and send a clear message.
La Staa manages to adress the complex issues in a simple way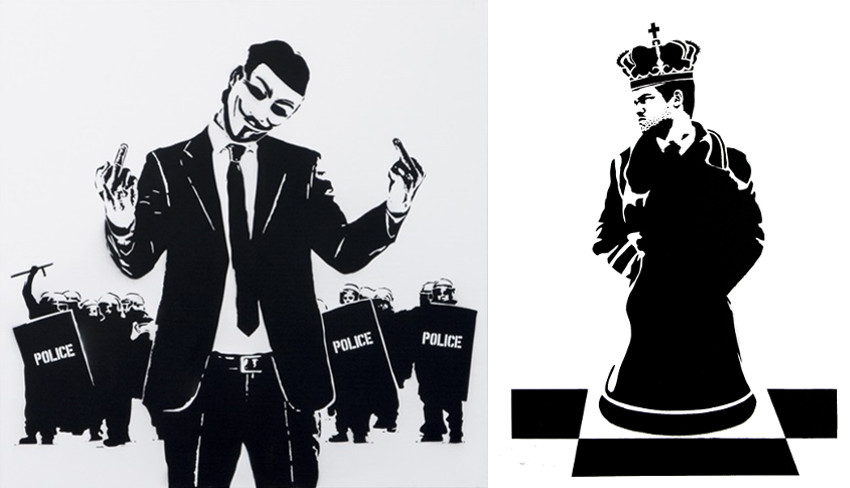 Do Not Remove
Some of the pieces also contain words, but only to add up to the already existing humor. His art is based on and influenced by Norway and its traditions and customs, but he also add anything he like, like Batman, Loki, Spiderman, Mitch Buchannon from Bay Watch, Anonymonus is a recurring theme as well. La Staa started exhibiting in 2013, first as a part of group shows, and in 2015, he had his first solo exhibition, titled Do Not Remove, which was held at the Galleri Geo in Bergen. The name La Staa, translated into English, means exactly that, do not remove or let stand. It's also a message about his art and street art in general, about the constant destruction of the artworks created in the streets and the narrow-minded people who simply can't understand the value of art, wherever it is made.
La Staa is represented by Reed Projects gallery in Stavanger, Norway.
La Staa is based in Bergen and Oslo.
Featured image: La Staa – portrait
All images © La Staa