Lady Pink is the pioneer of female graffiti writing. Over 35 years she has been working as a graffiti artist, inspiring many young women and men to pursue the life of self-expression and creativity. Nowadays she is a true legend, inspiring women with meaningful life philosophy. She made her first graffiti when she was only 15 years old. Starting from 1979, over the period of 6 years she painted subway trains. She had first solo exhibition at 21 and her paintings are included in important collections like the MET, The Whitney Museum, The Museum of the City of N.Y. and others. This powerful woman went to great lengths to fight for equality, justice, and women's rights.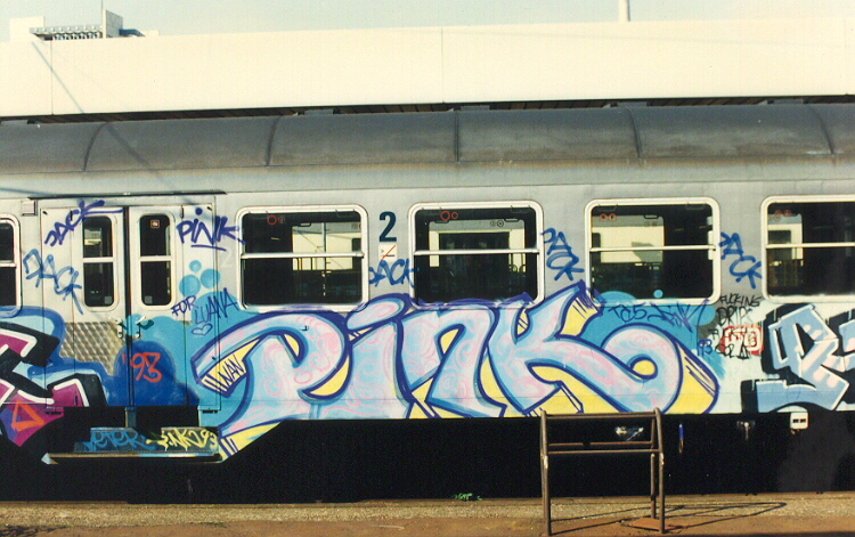 Who is Lady Pink?
Lady Pink, born as Sandra Fabara in 1964, in Ambato, Ecuador, began her career in the late 70's, determined to fight for women's rights and gender equality. She came to the USA when she was only 7 years old and she has been raised in NYC. Graffiti were her passion, as an act of rebellion, they helped her to express herself as a young independent female artist. She wanted to stand up to those who opposed her potential, and graffiti writing gave her the opportunity to do so. Her unique style and feisty personality took her to places where no female graffiti artist was before. She is a true first lady of graffiti. Rebellion is just a small part of her artwork. Everything she does, from paintings to murals, is firmly grounded in reality. Her pieces are not made just for the sake of revolt, they are empowering and informative. One of her earliest canvases The Death of Graffiti pictures a girl standing on the mountain of spray cans pointing out to a white painter train. Lady Pink made this pieces when she was 19 years old, and at the time, she was painting subway trains. Their white surface was the perfect canvas, clear and shiny in a polluted big city, they traveled downtown and shared the art all around.
Pink doesn't follow the rules of so-called street art, she makes a search on her own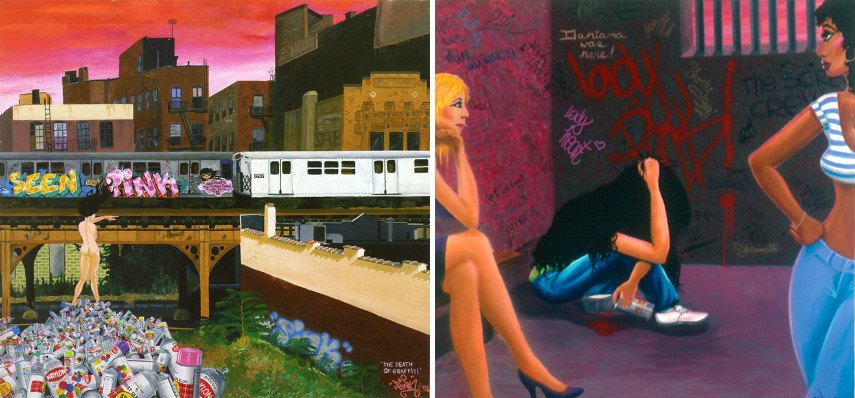 Redefining the Feminist Statement through Art
She chose the name Lady Pink, inspired by English romantic literature and posh aristocratic culture. After first few graffiti she started tagging the name all over the subway cars when not many women graffiti writers existed. Her love for graffiti initiated when she was a high-school student, but she never graduated due to a graffiti related shooting she had nothing to do with. Lady Pink has joined a few groups of artists, such TC5 and TPA (The Public Animals). TC5 is a boy crew that has been around since the early 1970's and is the one of most respected crews ever. By the early 90s, Lady Pink started meeting other women graffiti artists and she was thrilled that she finally found sisters to paint with and participate in various exhibits and projects. A major turnover in her career occurred after the release of an independent feature film Wild Style, directed by Charlie Ahearn. The movie tells a story of a graffiti artist and his struggle to maintain the lifestyle, love relationship and to stay true to following his passion. Lady Pink played a leading female role, and after the premiere, in 1983 she gained worldwide recognition. Then came the collaborations with other artists, especially interesting was the famous Jenny Holzer, with whom she worked on canvas-based series. Some of their collaborative paintings have sold in the 6 figures. Lady Pink does not label herself as an activist, in fact, she does not put a label on anything she does and creates.
Lady leaves her mark using various tools, especially spray paint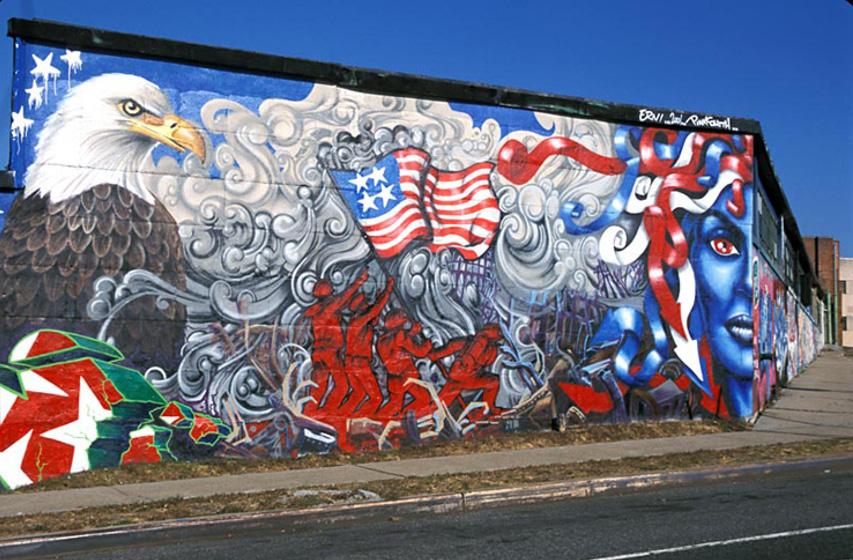 Passionate, Overbooked Artist and Exhibitor
Pink wants to express her private opinion to public work, without any censors, although she will never reveal the idea in fullness. Art is about a binary relationship, and the audience is free to make assumptions and interpretations as they like. Since the 80's when the graffiti art started getting mass appeal and attention, political and social activism has been more or less censored in the same manner. That is one of the reasons Lady Pink separates her private work from the public one. However, one should keep an eye on the small details with hidden references. She cleverly states out what is important, and warmly put her artwork open to interpretation. Her private tradition is to practice mindfulness and to be as sensible as possible to the community. She also runs a mural company with her husband Smith, who is another legendary graffiti writer. They have done many commercial commissions for high-end clients all over NYC as well as community murals in needy neighborhoods. In addition to this, Lady Pink is also a visiting artist in schools, who teaching mural painting to teens. She still continues to exhibit her paintings in fine galleries and museums all over the world, because that is her primary passion.
Lady Pink lives and works in New York.
All images courtesy of the artist.