Laina Hadengue is a self-taught French artist known for her mixed media on canvas and Plexiglas often questioning the role of mother in our contemporary society. Born in 1962 in Valence, southeastern France, Hadengue was raised surrounded by art; her uncle, grandfather and great grandfather were painters.
Etre ou ne pas etre / Final-Cut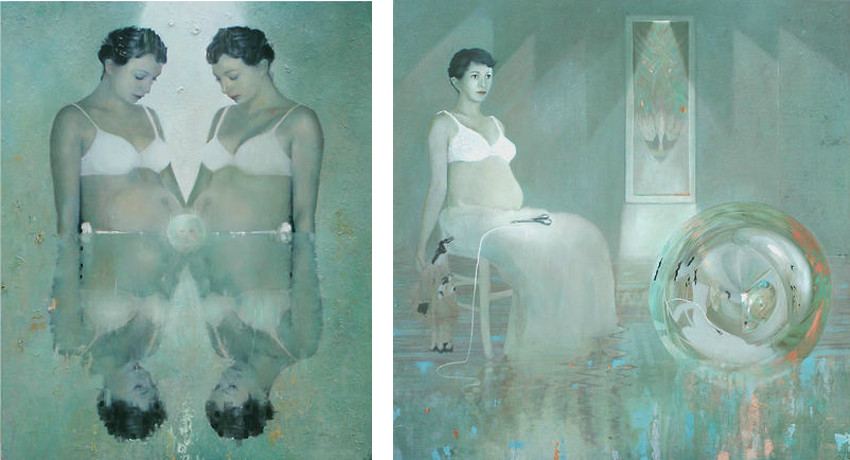 Although her early works were fairly figurative, in the late 1990s she progressively moved towards abstraction but kept her attention to materials and transparency. The artist primarily used oil and acrylic glazes and resins and then gradually added plastics, Perspex and, additionally, various diverted objects, figurines, photograph insertions, iridescent paper and textiles from all around the world. These incorporated features give the final works an almost sculptural hardness fusing painting and transparent screens that diffract light in different ways, adding a captivating and luminous elements to the pieces.
Art by Laina Hadengue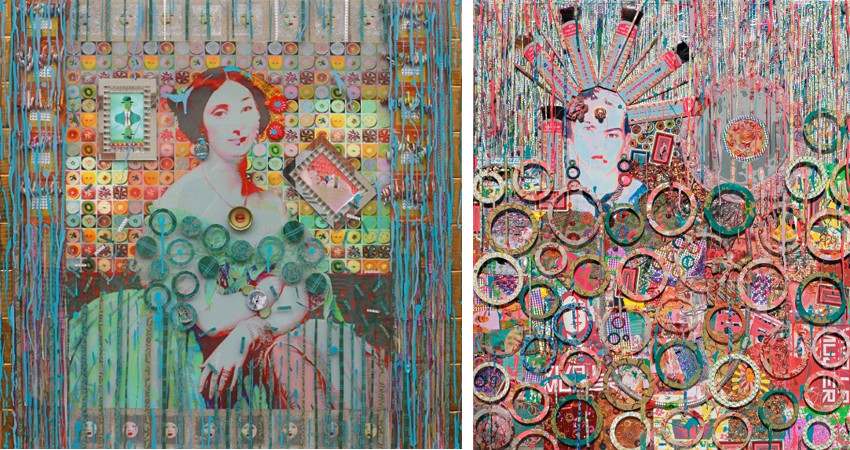 Her latest series of paintings titled Mes Portraits Insolites (Unusual Portraits) is composed of large canvases painted only in oil and imbued with the work of the great masters of painting. The subjects – women presented as wife, mother, girl and idol – are placed into mysterious landscapes where the objects and animals are collected in an apparently absurd manner.
Laina Hadengue's work has been included in many individual and collective shows throughout Europe, as well as in Asia and the United States. Her works in held in several notable collections including the Museum of Borneim, Belgium and Collection of House Graham Lambert, England.
She is represented by Artemisia Gallery in New York.
Mes Portraits Insolites (Unusual Portraits)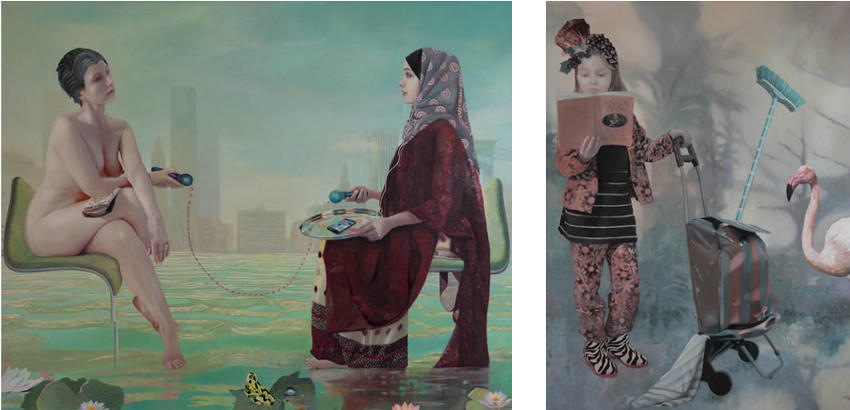 Laina Hadengue is based in Toulouse, a city in southwestern Frence.
Images Credits © Laina Hadengue