Lakshmi Mohanbabu may not yet be a household name in the Singapore arts scene but, in all honesty, we like her chances of breaking into the elite of her country in near future. The way she is able to create art of varied type and form shows that this artist is extremely talented and not restricted to any one medium. When Mohanbabu was asked what her interests were in an interview with New Art United, the artist replayed a simple and effective statement: My interests revolve around art and design. I love books, travel, dance and music. Such a short reply best sums up Mohanbabu's art despite her being active in so many fields of art making: jewelry and fashion design, architecture, illustrating, painting in various techniques, etc.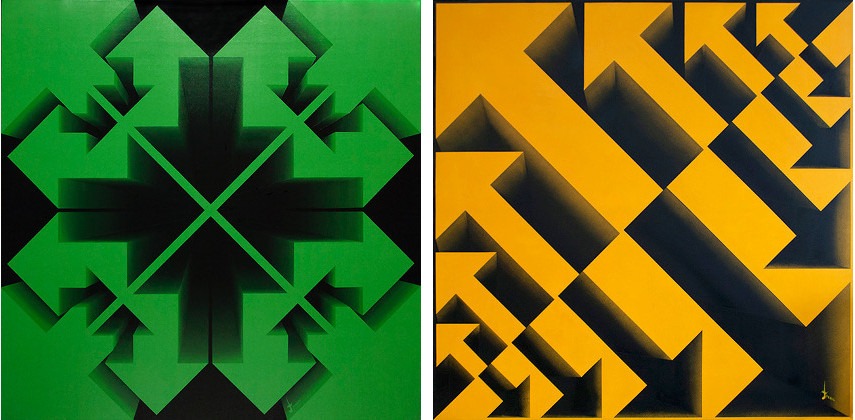 Countering the Destruction
Since she spent her childhood in Afghanistan during the late 70's and 80's, Lakshmi Mohanbabu witnessed all the destruction and chaos this unfortunate nation has been a victim too in recent history. All the horrors cultivated a keen desire to create art within Lakshmi Mohanbabu's mindset as the young artist saw such a practice as a perfect opposite to the devastation she saw all around herself. With such goals and concepts in mind, she joined up to study architecture at the Manipal Institute of Technology. After she completed the studies, Mohanbabu joined prominent architects Benjamin and Benjamin. At first, she desired to implement her counter-destruction ideas to designing structures. However, Lakshmi soon found out that making pieces of architecture was still too constrained by the realms of the society and that the community was simply not ready to shed its traditional molds. Since then, Mohanbabu added another goal that will serve as fuel to her future art-making - using her talent to spread messages for the betterment of the society. She furthered her studies by attending classes at the universities and workshops around Europe, acquiring an ability to incorporate cross-cultural elements in her artworks. Her paintings are a great example of how she is able to manipulate with everything she learned over the years, showing incredible skill in many different techniques - pen and ink, pencil color, charcoal, acrylic oil and watercolors.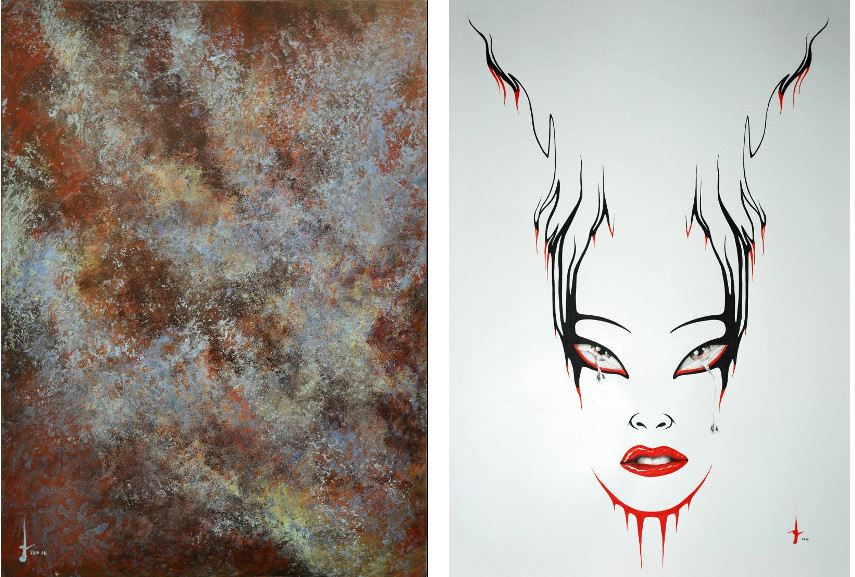 Working Across Various Mediums
Many of her paintings, especially those from the successful Interactions series, are composed with a single line that divides the painting into two distinct halves. By the painter's own acclaim, these represent the void and what is there, the Yin and Yang. This kind of pictorial solution can be attributed to Mohanbabu's history with architecture, as well as her appreciation of the pieces made by MC Escher and its ability to make a division of spaces and tessellations. It should also be noted that a lot of Lakshmi Mohanbabu's efforts go into conveying the messages on various social aspects through illustration which she does for numerous noteworthy organizations. Some of the most prominent names on this list are World Health Organization, Voluntary Health Association of India, World Wildlife Fund and National AIDS Control Organisation. All of her illustrations for such institutions are surprisingly simple yet tremendously effective and easy to interpret - something that can also be stated for the majority of her paintings. Besides all the aforementioned art practices, Lakshmi Mohanbabu also commits a lot of her time to fashion design - this artist was actually teaching fashion at NIFT in New Delhi, India. Over the years, she has now seen many of her students win International Awards. After arriving in Singapore, she continued teaching at Lasalle School of the Arts. Today, Lakshmi has design studios in both Singapore and India.
Although painting is argualby the focal point of Lakshmi Mohanbabu's career, she is also active in many other fields of art making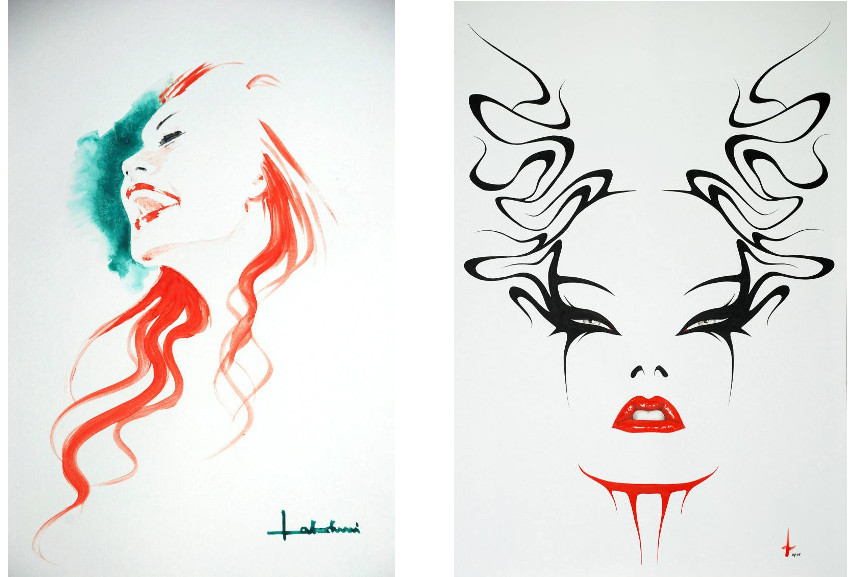 Lakshmi Mohanbabu's Climb to the Top
If she continues to create her amazing pieces, it's only a matter of time before Lakshmi Mohanbabu becomes the household name of her nation's scene. As of this moment in 2016, her plethora of work consists of over 300 paintings in various mediums, as well as an incredible number of design works from everything between furniture and large structures. Such impressive numbers only become more astonishing when combined with the fact that not only is Lakshmi's output becoming more diverse but that this artist is also getting better with every single artwork she creates.
Lakshmi Mohanbabu lives and works in Singapore.
Featured image: Lakshmi Mohanbabu - Photo of the artist - Image courtesy of the artist
All images courtesy of the artist.