Connecting contemporary Arab woman with the Orientalist imagery of nineteenth century Romanticism, Lalla Essaydi's photography is created from the unique perspective of the personal experience. Her representations of the female body, combined with the Islamic calligraphy applied by hand with henna, focus the complex issue of Arab female identity. In most of her work, Essaydi returns to her childhood in Morocco, evoking the memories of life in a different world taking into account the fact of time that has been elapsed and her artistic point of view. Inviting the viewer to resist stereotypes, she strives to present her art through multiple lenses of an artist of Moroccan origin, Islam religion with Liberal convictions and traditional principles.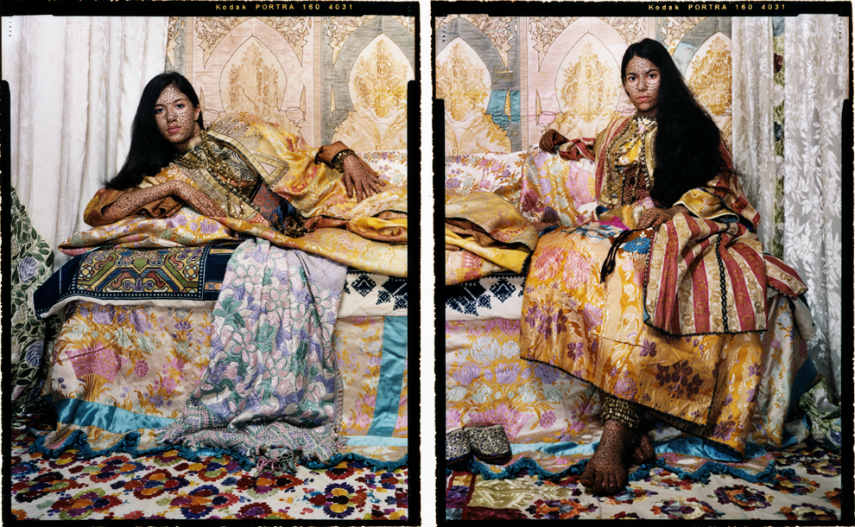 Early life and Education
Essaydi was born in Marrakesh in 1956. She left her birth town to attend a high school in Paris where she later studied at Ecole Nationale Superieure des Beaux-Arts. When she got married, she lived in a Saudi Arabia. After the divorce, Essaydi moved to Boston in 1996, continuing her education at Tufts University and School of the Museum of Fine Arts where she earned her master degree in paintings and photography. Her work has been exhibited worldwide and makes the part of the numerous collections, including the Museum of Fine Arts in Boston, Art Institute of Chicago and the San Diego Museum of Arts.
Lalla Essaydi studied in Europe and America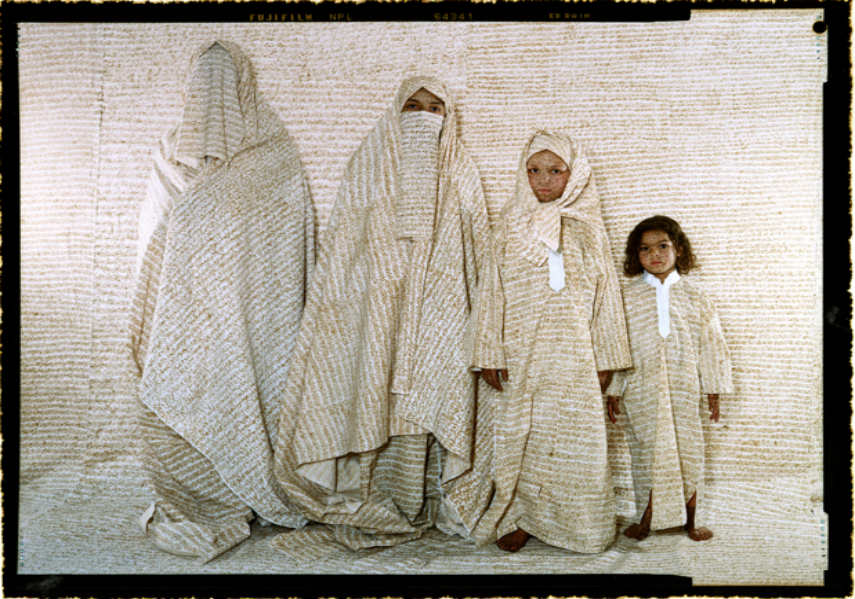 Essaydi's Career and Related Work
The characteristic of her photographs is decoration made of Islamic calligraphy-writing applied in henna that adorns the interior space and skin and robes of her subjects. It seems like these women are shrouded into these inscriptions. Dealing with the themes of the greater emancipation of the Arab women, Essaydi is trying to present traditional issues that are often misunderstood in the West. Her first photographic series, the Converging Territories, 2002-2004, was shot in the house where female members of her family were locked up if they broke the rules of Islam. The second series, Nazar: Photographs from the Arab World, 2005, question the Islamic tradition which condemned women to live indoors. As the artist herself says, they are nothing but the decoration, which she used to literary decorate their bodies and clothes.
She is among artists who deal with the themes of greater emancipation of the Arab women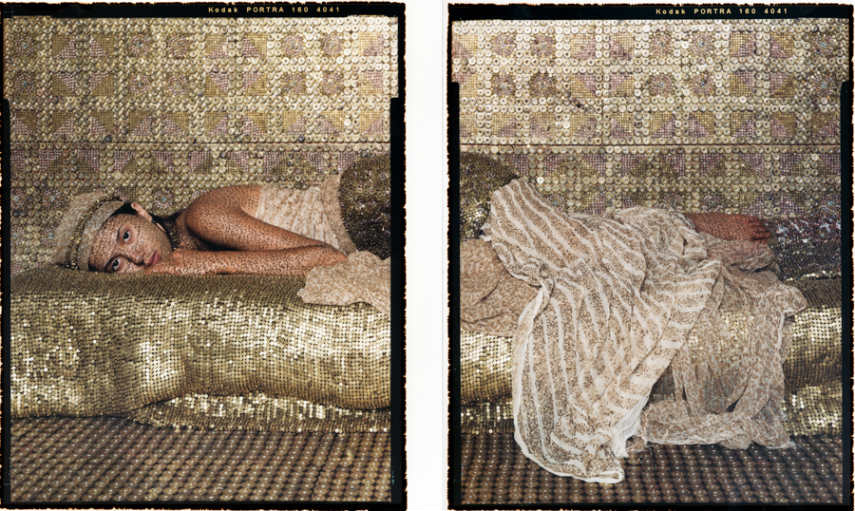 Trying to Edit the Image of Arab Woman
Lalla Essaydi deals with the restrictions imposed on the women in the Muslim world. The inscriptions over their bodies and surroundings are actually their voice in moments of silence in isolation. Emphasizing her rebellion, she points out the fact that within the Islam calligraphy cannot be practiced by women. In her artistic career Essaydi practiced painting, mixed media and video, but since 2002, she devoted herself to photography, as the most convenient medium for the explorations of women in Islamic society. Moving beyond a critique of Western art history about visual traditions of Islam, she creates multi-layered and complex work that convey her own experience as an Arab woman.
Essaydi's work is represented by Howard Yezerski Gallery in Boston and Edwynn Houk Gallery in New York City.
Lalla A. Essaydi currently works in Boston, Massachusetts and lives in New York City.
Featured image: Lalla Essaydi - Artist portrait, photo via artsalesmfa.edu
All images copyright the artists