The most inventive and engaging of all the Bauhaus artists, László Moholy-Nagy adhered to his dictum that everybody has a talent. He is known for his theories of art focusing his teaching practice on developing students' natural gifts instead of making them learn specialized skills. The Bauhaus itself supported his ideas abolishing training in favor of incitement of individuality. As an artist, Moholy-Nagy was a painter, sculptor, photographer, industrial designer and film-maker. Working predominantly with light, he experimented with photograms – images made without the camera by arranging the objects directly on the light-sensitive paper and then exposing it to light, and with oil paintings by making them on transparent or polished surfaces with an intervention of mobile light effects.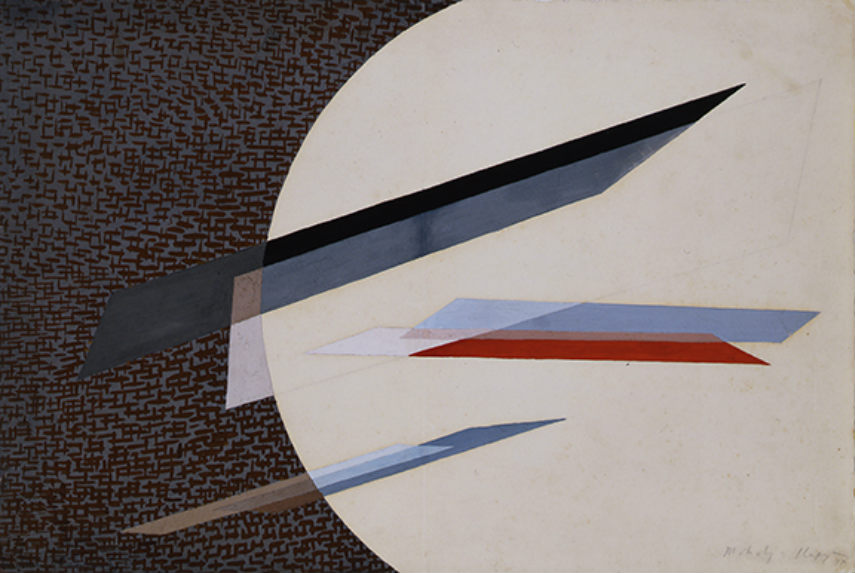 László Moholy-Nagy's Artistic Beginnings
Moholy-Nagy was born in 1895 in a small village Bácsborsód in Hungary. After his father left the family, he moved to Ada, Serbia with his mother and brothers and his uncle who lived in the nearby town of Moholy became his guardian. His first ambition was to became a writer, but at the urging of his uncle, he enrolled in law in Budapest. The World War I interrupted his studies and Moholy-Nagy had to join the army. Spending many hours in artillery observation post, he made hundreds of sketches on the back of military-issue postcards. After being wounded, he had a long recovery in Budapest. During these days, he was for the first time reconsidered the artistic career. Encouraged by Ivan Hevesy, art critic and a close friend, he attended classes at art school and showed his works in exhibitions. As Moholy-Nagy himself admitted, he had not understood Cubism, Fauvism or Futurism, so his first pieces were figurative, in a manner of Expressionism.
His first paintings were figurative, in a manner of Expressionism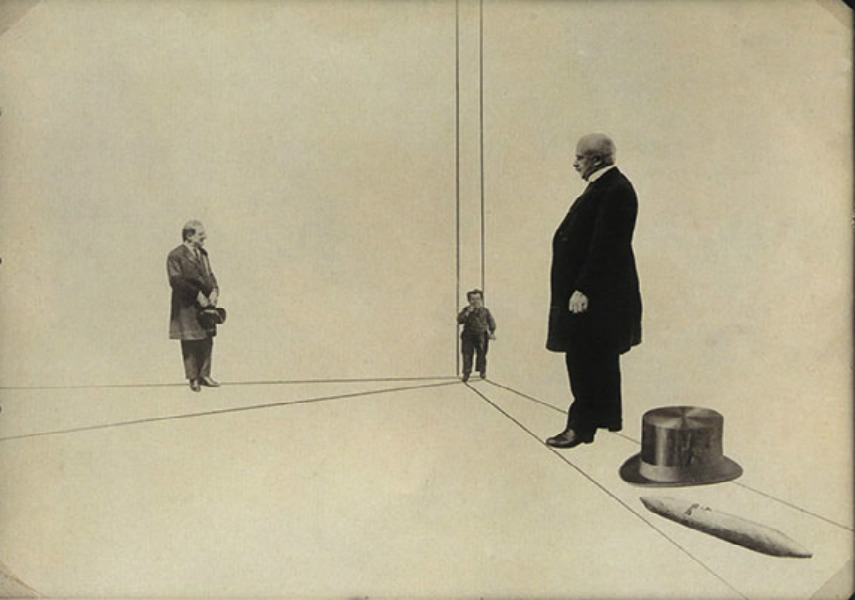 The Crucial Discovery of Russian Constructivism
Studying Rembrandt and Van Gogh, he was fascinated by the power of lines. Gradually discovering composition and colors, he started to produce collages of juxtaposed colored paper strips, transferring these arrangements into the paintings. By 1919, he was drawn by Dadaist experiments, beginning to explore the photography. After the war, he moved to Szeged and then Vienna where joined the MA (Today), the group of Hungarian avant-garde artists in exile. In 1920, he decided to go to Berlin which influenced that his art becomes abstract. In a touch with Russian Constructivism, especially the work of El Lissitzky, Moholy-Nagy completely found himself in their utopian social philosophy. Striving to avoid everything personal from his paintings, he even gave his works the alpha-numeric titles.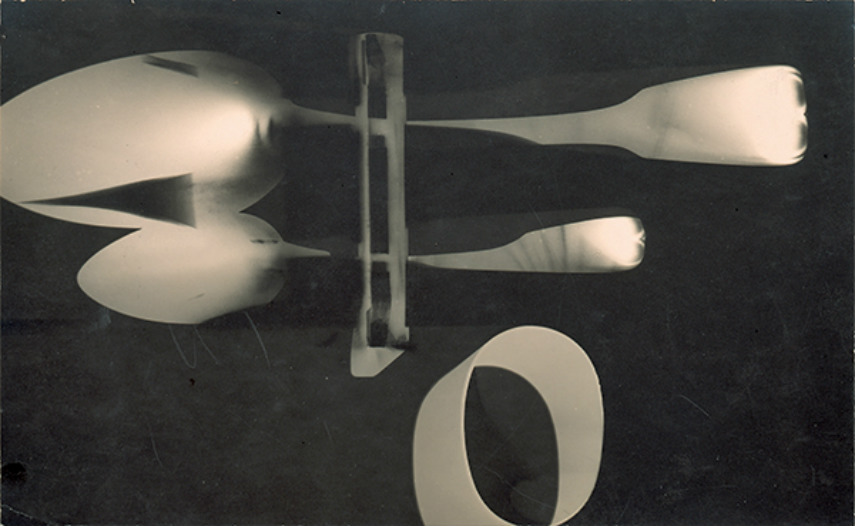 The Teaching Position at Bauhaus
Of the crucial importance for his further career was the exhibition at the, for that time, important gallery Der Sturm, held in 1922, where Walter Gropius noticed him and proposed the teaching position at Bauhaus in Weimar. The next five years in the school which gained an international fame brought him the opportunity to meet artists, art historians, art dealers, curators and all prominent people of the avant-garde world. His artistic style was constantly changing and, besides canvases, he started to use aluminum and opaque plastics for his paintings. Experimenting with photography, he created photomontages from incorporated drawings, photograms and photographs. In 1928, after Gropius resigned his director position at Bauhaus, Moholy-Nagy returned to Berlin. In this period, he created several short films in 16 mm format.
He was a teacher at Bauhaus for a five years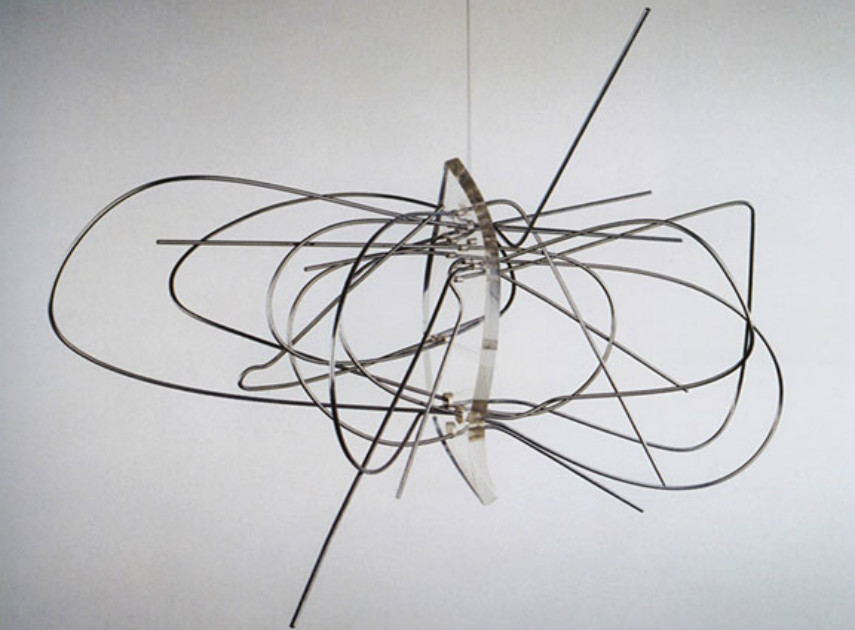 From Europe to America
Fleeing from Nazi Germany, in 1934, he went first to Amsterdam, then London, and three years later permanently settled in Chicago. Here is where he founded the New Bauhaus, later known as Institute of Design of the Illinois Institute of Technology, which was the first American school that was based on the Bauhaus program. Besides organization of the school activities, he actively painted, photographing, teaching and publishing. The novelty was also the sculptural works, stationary or mobile, made of Plexiglas or curved polished metal rods. In 1945, László Moholy-Nagy was diagnosed with leukemia and, despite the treatments, he passed away the next year, at the age of 51. His last book Vision in Motion revealed his educational philosophy and principles of the Bauhaus concept and remained the manual and main literature of the Institute of Design.
Featured image: László Moholy-Nagy - Yellow Circle (detail), 1921, photo via thecharnelhouse.org
All images © The Moholy-Nagy Foundation