Lauren McLaughlin is a visual artist, born in Edinburgh, Scotland. She works in various media, including sculpture, photography and installation, however, she is best known for her collages. Her works explore masculine and feminine identities.
McLaughlin attended Telford College in Edinburgh and obtained Higher National Diploma in Contemporay Art Practice in 2010. She received her Bachelor of Art with Honours in Fine Art from Saint Martin's College of Art in London, in 2012. After graduation, she returned to her home town.
Lauren is best known for her collages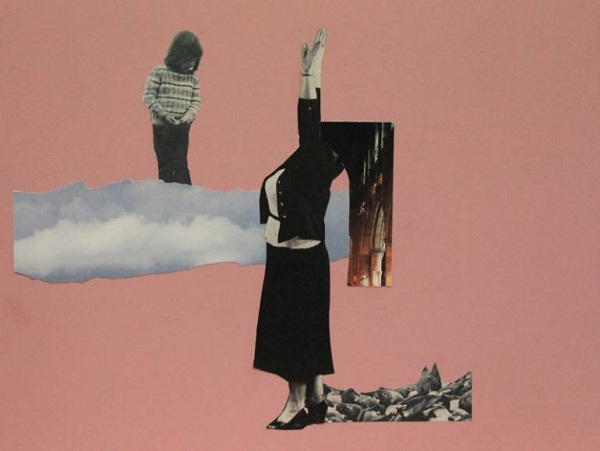 The artist's works investigate the concepts of gender and identity, the distinction and the tension between public and private, internal and external. In her collages, she uses images from vintage magazines, such as House-Wife and Good Housekeeping, her own photos, text and objects, in order to question the generic female roles. She creates quirky narratives and explores the themes of the body, the maternal, vulnerability and power. Lauren's works are based on her own life and questions about her identity as a woman, a mother and an artist.
She has been exhibiting her works since 2009, in various group and solo shows throughout the United Kingdom, but also abroad in Venice, Italy.
McLaughlin questions the concepts of gender and identity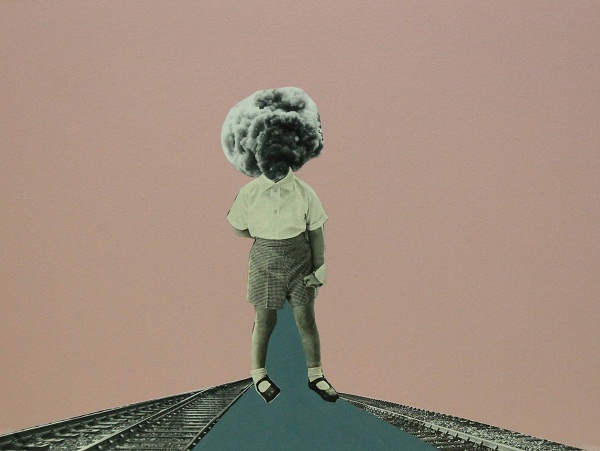 Lauren's essays were published in Collage Magazine Issue 3, in November 2013, and in Undercurrents Magazine Issue 2, in 2012. McLaughlin has been a member of the Scottish arts collective 2|1|4|1 since 2013. She was a guest lecturer at Edinburgh College in April and May 2915, as well as Artist in Residence in 2014.
The artist is represented by Arusha Gallery in Edinburgh, United Kingdom.
Lauren McLaughlin lives and works in Edinburgh, United Kingdom.
All images copyright © the artist