Laurie Flaherty is an American artist best known for paintings depicting natural world in all its splendor, dazzle and with surprising patterns.
Depicting Fauna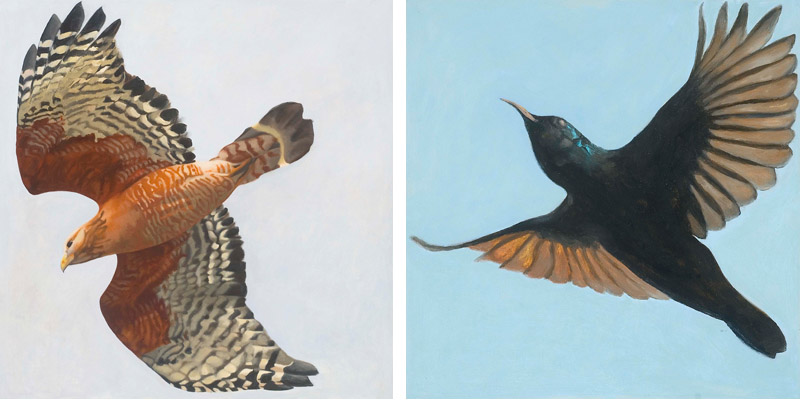 Flaherty was born in Oshkosh in 1966. She received her B.F.A. in Painting at Miami University in Oxford, and her M.F.A. in Painting from University of Pennsylvania, Philadelphia.
Laurie takes nature as her sole inspiration, creating paintings that are, as the artist says, both outward and inward looking. What she does is transforming elements, taken from the world of nature, to the pure visual metaphors of her own inner world of emotions and ideas.
Depicting Fauna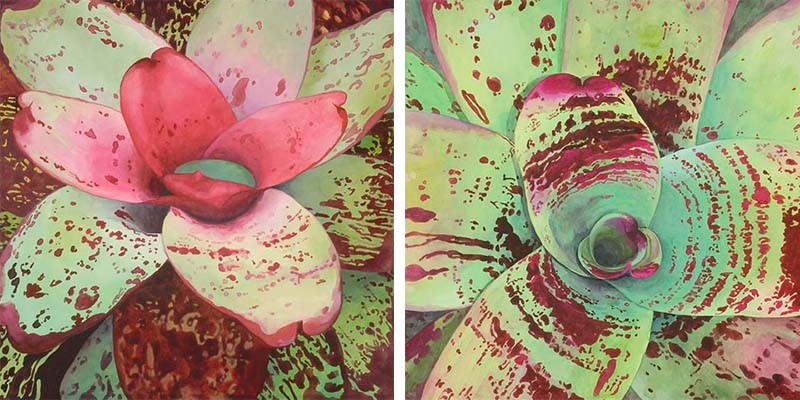 Her colors are mostly clean, fitting perfectly to Laurie's fascinating patterning. Focusing on color, composition and light, Flaherty captures elements derived from the careful observation, some sort of a conversation between her and the nature, revealing untouched human experience.
Flaherty held many solo and group exhibitions throughout New England and Ohio and her work can be found in private and corporate permanent collections in New Jersey, Connecticut and Massachusetts.
The artist is represented by EBK Gallery.
Laurie Flaherty lives and works in town of Guilford, Connecticut.
Featured image: Laurie Flaherty - Uplift (detail)
All images copyright © the artist