The whole oeuvre of the well-known architect and artist Le Corbusier is focused on order, simplicity and impeccable geometrical shapes. From the begging of his career until the very end, he was dedicated equally to thinking space differently and, most importantly, in accordance with a human body. Regardless of their commercial success, his seemingly simple and modest, yet rather sophisticated works were always suffocated with elaborate social and political thought. Le Corbusier was practically one step out of his time and his progressive and visionary ideas were not always welcomed. An innovator in several different niches, he has contributed to general development of modern art and design greatly.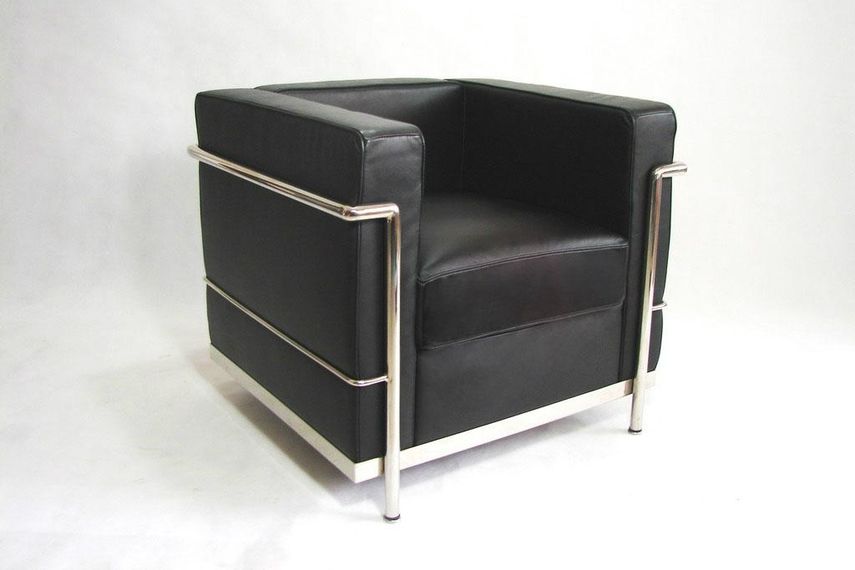 From Applied Arts Scholar To Architectural Prodigy
Charles-Édouard Jeanneret was born on October 6, 1887, in La Chaux-de-Fonds, a small city in Switzerland. His father was an artisan who enameled boxes and watches, while his mother gave piano lessons. Interestingly, Le Corbusier did not have formal academic training as an architect. At the age of fifteen, he entered the municipal art school in La-Chaux-de-Fonds which taught the applied arts connected with watchmaking. Three years later he started attending the higher course of decoration, founded by the painter Charles L'Eplattenier, who had studied in Budapest and Paris. Le Corbusier was somehow an autodidact since he read a lot about architecture and philosophy in his spare time.
The first object was rather conventional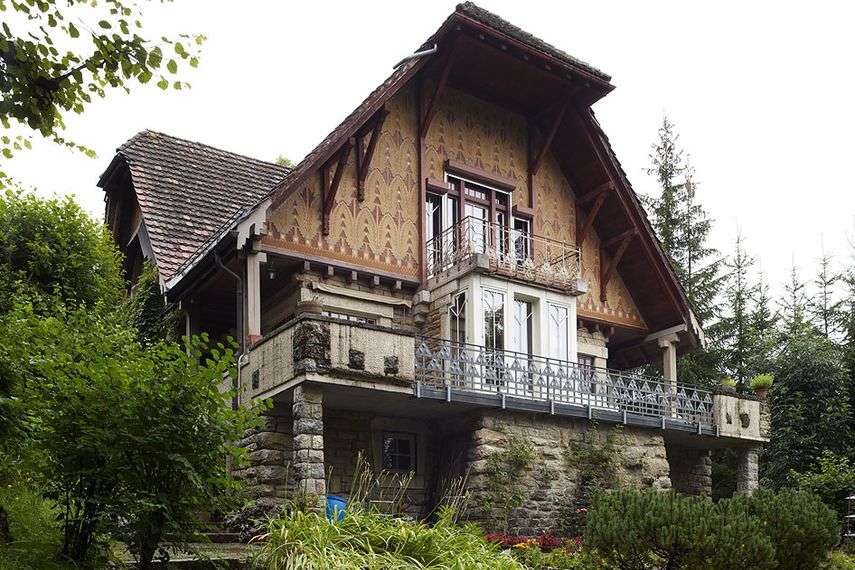 Early Works – First Commissions
In 1905, he and two other students, under the supervision of their teacher, René Chapallaz, designed and built his first house, the Villa Fallet, for the engraver Louis Fallet, a friend of his teacher Charles L'Eplattenier. It was a large chalet with a steep roof in the local alpine style and colored geometric patterns on the façade. The success of this house led to his construction of two similar houses, the Villas Jacquemet and Stotzer, in the same area.
The Open Hand is a recurring motif in Le Corbusier's architecture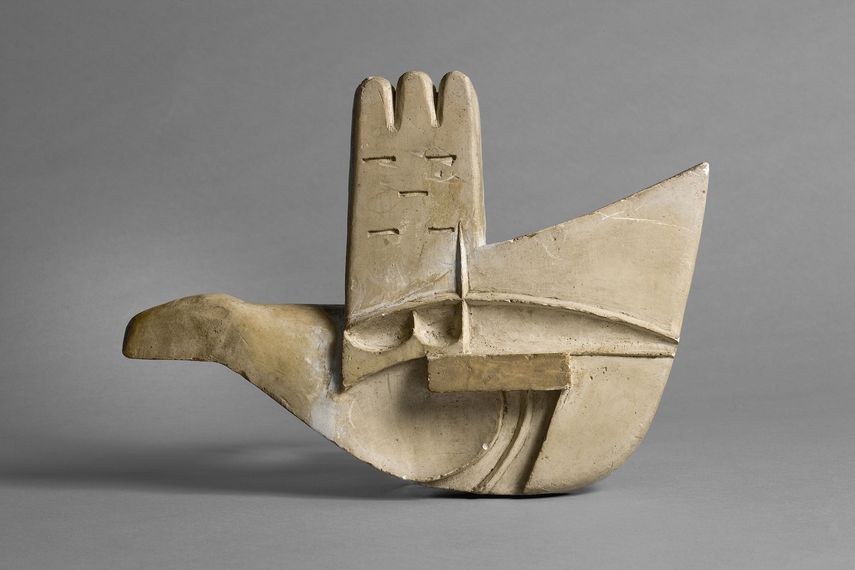 The Extensive Travels of Le Corbusier
In September 1907, he traveled to Italy, and in winter from Budapest to Vienna, where he stayed for four months and met Gustav Klimt and tried, without success, to meet Josef Hoffman. In Florence, he visited the Florence Charterhouse in Galluzzo, which made a lifelong impression on him. Then, in Paris, in between 1908 until 1910, Le Corbusier worked for fourteen months as a draftsman in the office of the architect Auguste Perret, the pioneer of the use of reinforced concrete in residential construction. In between 1910 and 1911, the architect traveled to Germany and worked four months in the office Peter Behrens, where Ludwig Mies van der Rohe and Walter Gropius were also working and learning.
Employing more innovative style for family home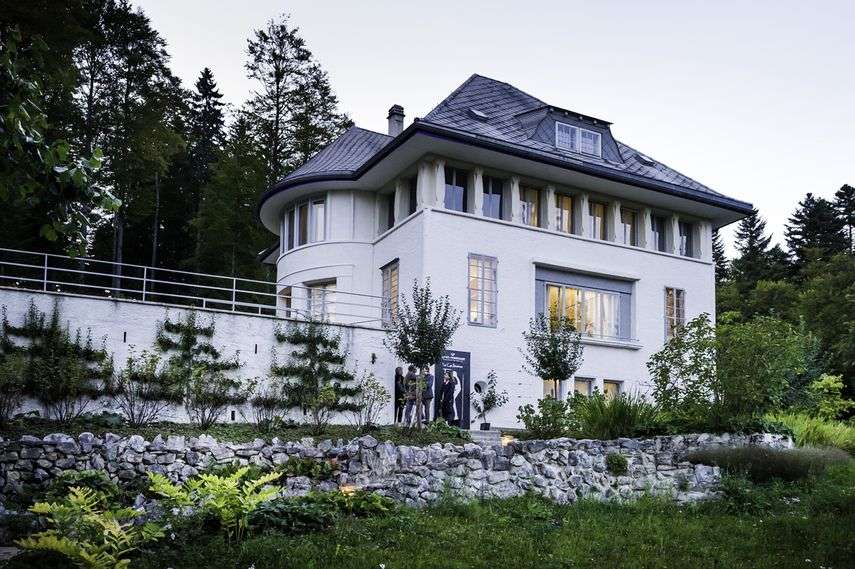 Jeanneret-Perret House
In 1911 Le Corbusier traveled around Central Europe and the Balkans and made nearly eighty sketchbooks with following comments which are of great insight in how the architect perceived the structure of the city and all of its potentials. On year later, Le Corbusier started constructing a new family house. It was rather innovative since the horizontal planes contrasted dramatically with the steep alpine slopes, and the white walls and lack of decoration were in sharp contrast with the other buildings on the hillside. The project was quiet expensive to build than he imagined, so his parents were forced to move from the house within ten years, and relocate in a more modest house. However, it led to a commission to build an even more imposing villa in the nearby village of Le Locle for a wealthy watch manufacturer.
His painterly practice is largly driven by childhood memories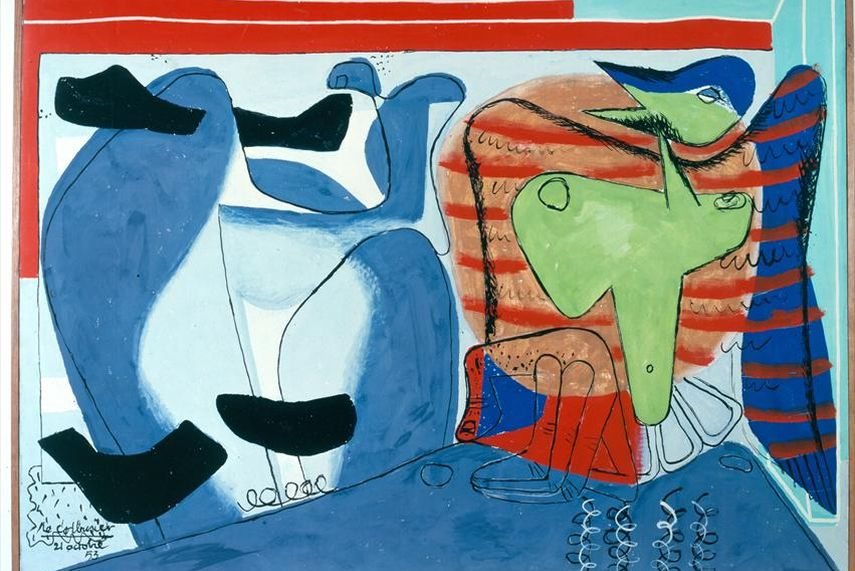 Dom-Ino House
During World War I, Le Corbusier taught at his old school in his home town La-Chaux-de-Fonds. During that time, the architect was focused on theoretical architectural studies using modern techniques, so he began a serious study of the use of reinforced concrete as a building material. That is how he came to the idea for Dom-Ino House (1914–15). This model proposed complete purification - an open floor plan consisting of concrete slabs supported by a minimal number of thin reinforced concrete columns, with a stairway providing access to each level on one side of the floor plan.
Specific approach to coloring and forms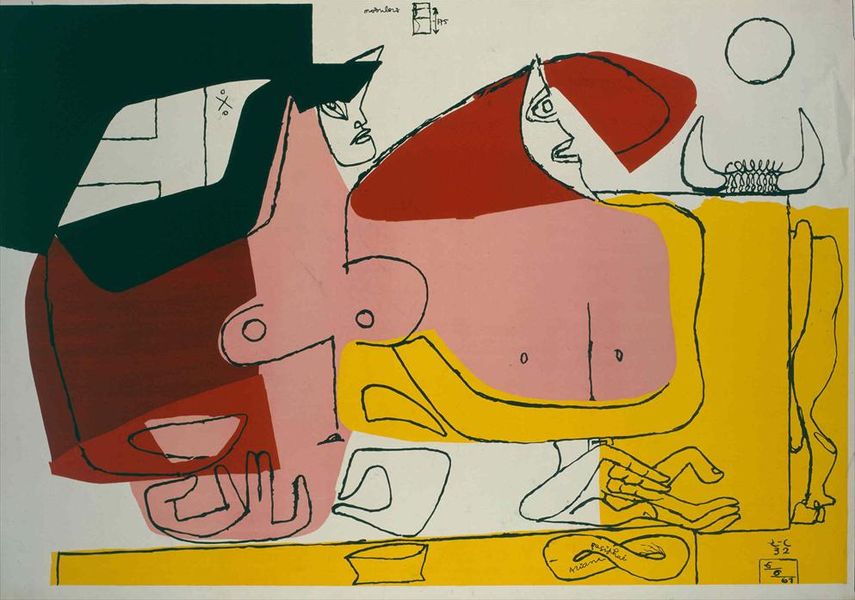 The Ambition And A Law Suit
In August 1916 Le Corbusier received his largest commission ever, to construct a villa for the Swiss watchmaker Antatole Schwob, for whom he had already completed several small remodeling projects. He was given a large budget and the freedom to design not only the house but also the create the interior decoration and choose the furniture. Unfortunately, Le Corbusier's grand ambitions collided with the ideas and budget of his client and led to bitter conflicts. Schwob went to court and denied Le Corbusier access to the site or the right to claim to be the architect.
An icon of modernist architecture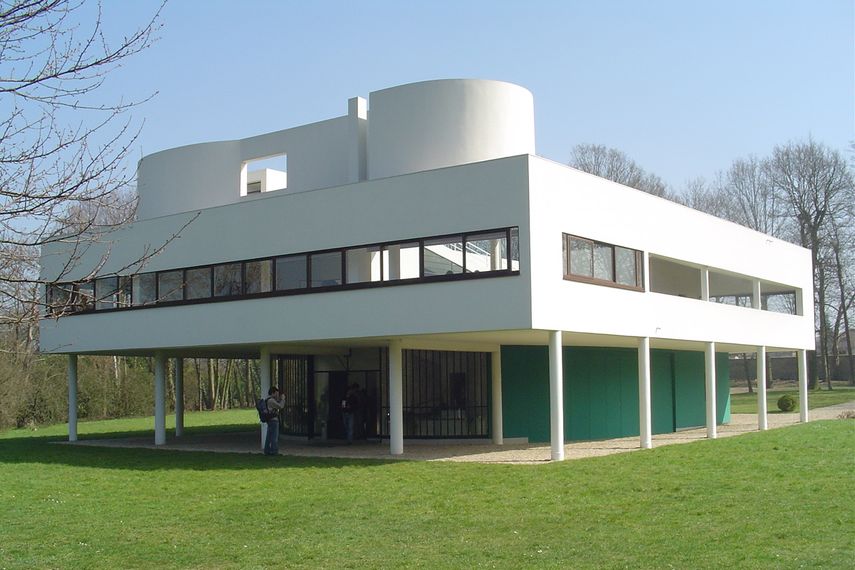 Le Corbusier in Paris
In 1917 the architect reloctaed himself to Paris and established new architectural biro with his cousin, Pierre Jeanneret. One year later, within the avant-garde circle of Le Corbusier met the Cubist painter Amédée Ozenfant, who persuaded him to paint, and the two began a period of collaboration. Since they have considered Cubism as irrational and romantic, the duo published their manifesto, Après le cubisme and established a new artistic movement, Purism. That was followed by a new journal titled L'Esprit Nouveau where Le Corbusier promoted his new architectural concepts. In 1920, within the first issue of the journal Charles-Edouard Jeanneret adopted Le Corbusier as a pseudonym, reflecting his belief that anyone could reinvent themselves, which was rather fashionable at the times.
Le Corbusier was one of the founders of Purism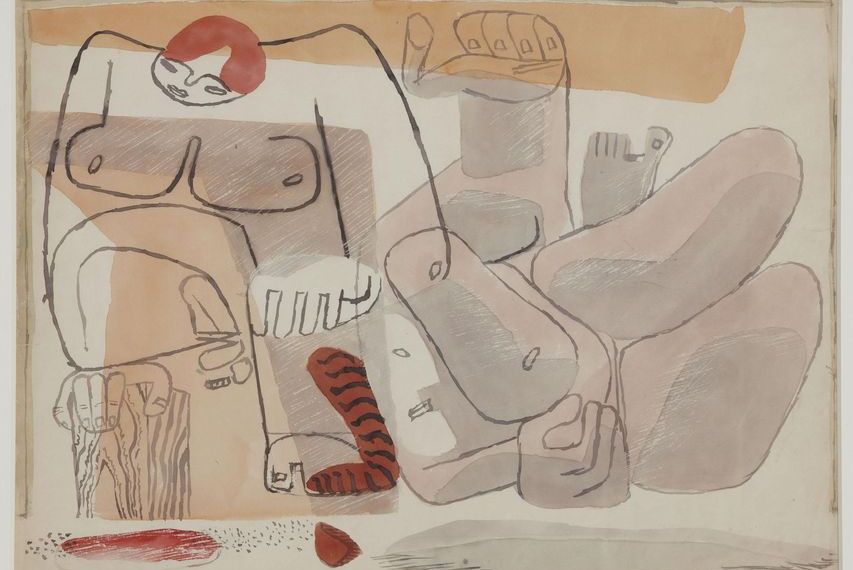 The Writings of An Architect
The collections of his essays from L'Esprit Nouveau were published in 1923 under the title Towards an Architecture. That book is of great importance and had and still has an immense effect on the architectural profession, basically serving as the manifesto for a generation of architects. Two years later, Le Corbusier realized the Esprit Nouveau Pavilion, built for the 1925 Paris International Exhibition of Modern Decorative and Industrial Arts. The same year, he publishedzet another book combined of a series of critical articles about decorative art from L'Esprit Nouvea into a book titled Decorative Art Today.
The pavilion was realized in collaboration with Ozenfant and Jeanneret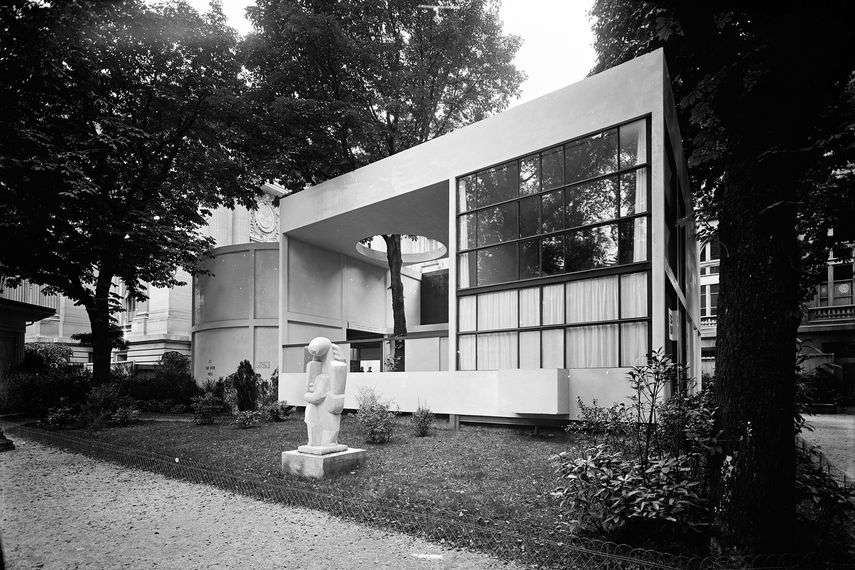 The Career Rising
Thanks to the Pavillion and the mentioned publications, Le Corbusier earned several commissions to build a dozen residences in Paris and in the Paris region in his purist style. From the Maison La Roche/Albert Jeanneret (1923–25), over the Maison Guiette in Antwerp, Belgium (1926), to the Maison Planeix, Le Corbusier realized several objects. Finally, that led to the greatest commission of them all - in 1927, he was invited by the German Werkbund to build three houses in the model city of Weissenhof near Stuttgart, based on the Citrohan House and other theoretical models he had published.
Free facade,non-supporting walls and open floor plan are main features of International style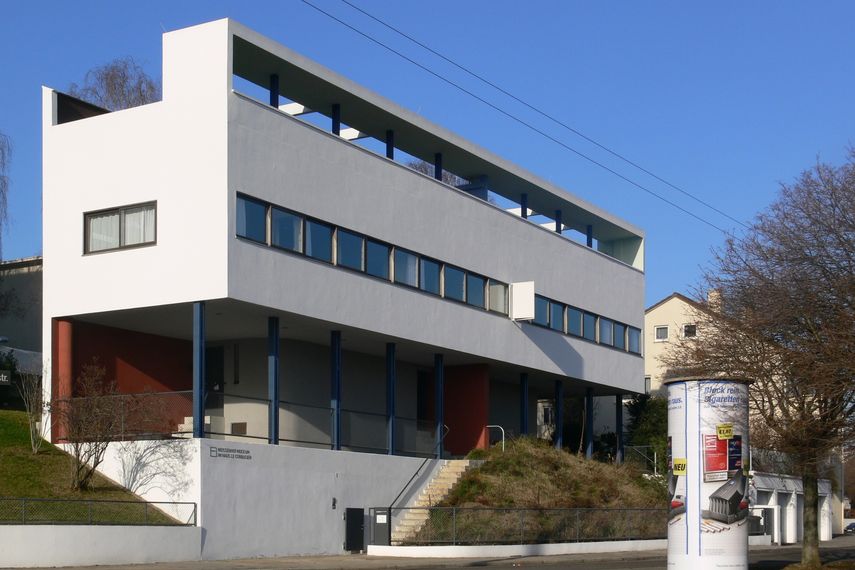 Le Corbusier And Russia
In 1926 he entered the competition for the construction of a headquarters for the League of Nations in Geneva with a plan for an innovative complex of modernist white concrete office buildings and meeting halls. He was dazzled with Post-revolutionary Soviet which he saw as a perfect playground for modernist experimentation. That was related with the introduction with the Russian architect Konstantin Melnikov during the 1925 Decorative Arts Exposition in Paris, who summoned Le Corbusier to Russia where he gave interviews and lectures. Therefore, in 1928 he received a commission from the Soviet government to construct the headquarters of the Tsentrosoyuz, or central office of trade unions.
Le Corbusier's ideas were similar to Constructivist ones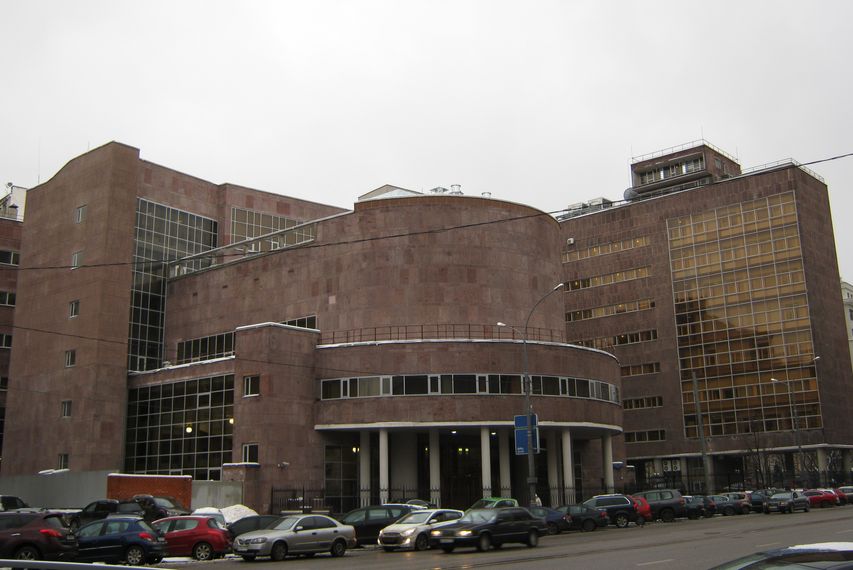 The WWII Period
During the War and the German occupation of France, Le Corbusier did his best to promote his architectural projects. He even offered his plans for the reconstruction of Algiers to the collaborationist government of Marshal Philippe Petain was located, but they were rejected. He continued writing, completing Sur les Quatres routes (On the Four Routes) in 1941, ad in 1942 left for Paris. For a time being, he became a technical adviser at Alexis Carrel's eugenic foundation and resigned from this position on April 20, 1944. In 1943 he founded a new association of modern architects and builders, the Ascoral, the Assembly of Constructors for a renewal of architecture, but there were no projects to build.
The ability of architecture to create a sacred environment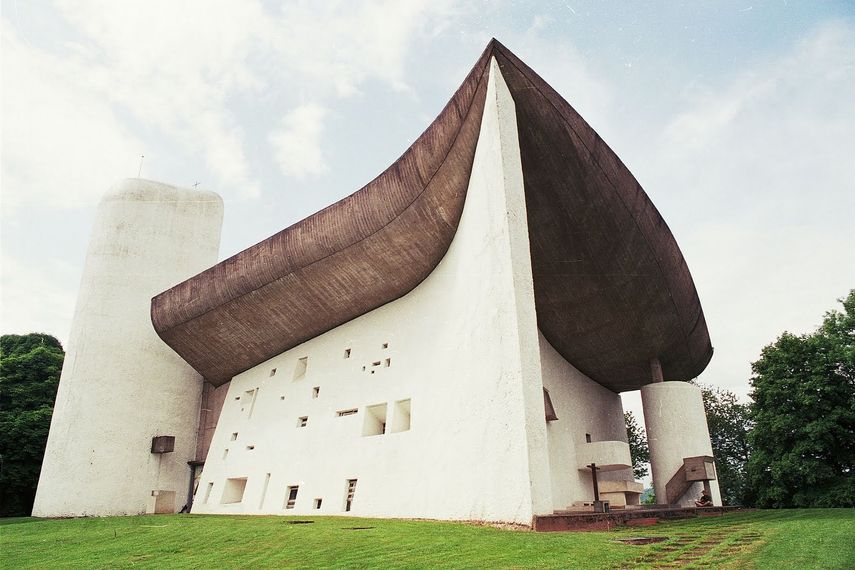 The New World and Le Corbusier
Le Corbusier was almost sixty years old afer the war ended, and he had not had a single project realized in ten years. For several years he searched for reconstruction commissions but without success. Finally, the architect found a willing partner in Roul Dautry, the new Minister of Reconstruction and Urbanism, who decided to fund one of his projects, a Unité d'habitation de grandeur conforme or housing units of standard size, with the first one to be built in Marseille. In early 1947 Le Corbusier submitted a design for the Headquarters of the United Nationsand after the consensus of board members it was built beside the East River in New York . With later projects, the architect focused more on religious architecture (The Chapell in Ronchamp) and city planning (the Indian city of Chandigarh).
Seventeen of Le Corbusier's buildings were inscribed to the UNESCO list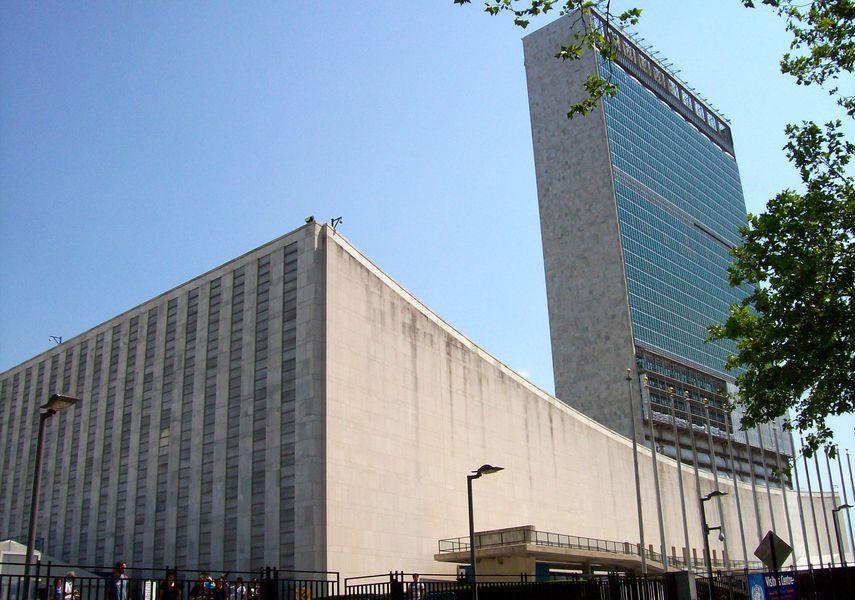 The Immense Significance of Le Corbusier
In 1965, Le Corbusier went for a swim in the Mediterranean Sea against his doctor's orders. His body was found by bathers and his death was probably caused by a heart attack. The great funeral procession was under the direction of writer and thinker André Malraux, who was at the time France's Minister of Culture. The introduction of completely new forms of architecture and urban planning, painting, design, sculpture and the huge body of theoretical works and constructions builded around the world collaborations made him without any doubt one of the most significant and innovative architects and artists of the 20th century.
Le Corbusier passed away in 1965, in the Mediterranean Sea at Roquebrune-Cap-Martin.
Featured images: Le Corbusier by Willy Rizzo
All images are used for illustrative purposes only