Leah Yerpe is an American artist, known for her photo-realistic paintings and graphite drawings, depicting multiplied people moving through spaces.
Leah was born and grew up in Cattaraugus County, New York. She graduated from State University of New York at Fredonia in 2007. In 2009, Leah earned her M.F.A. in Painting and Drawing from Pratt Institute in Brooklyn.
Leah Yerpe's Paintings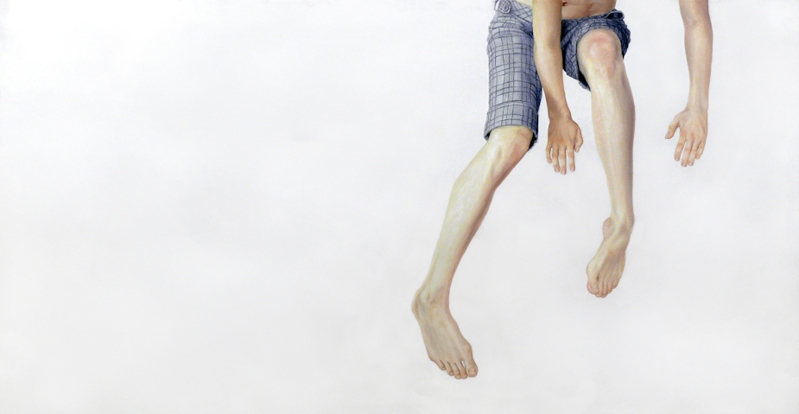 Yerpe's art is characterized by her dreamlike large-scale work. She is depicting figures suspended in space, creating rather unusual compositions where they are floating or falling to an infinite void. The reason she is using human figures is that she believes that one can't help but projecting and relating to it.
The very beginning of her work, the first step is taking a photo of a model posing. However, Leah insists that the models have all the freedom they need to move as they like - because she is fascinated by the looseness this approach gives her. This improvised dance provides many different poses: such as twisting or floating and falling on a ground.
"I see them transformed from free individuals into symbolic figures."

Leah Yerpe's Drawings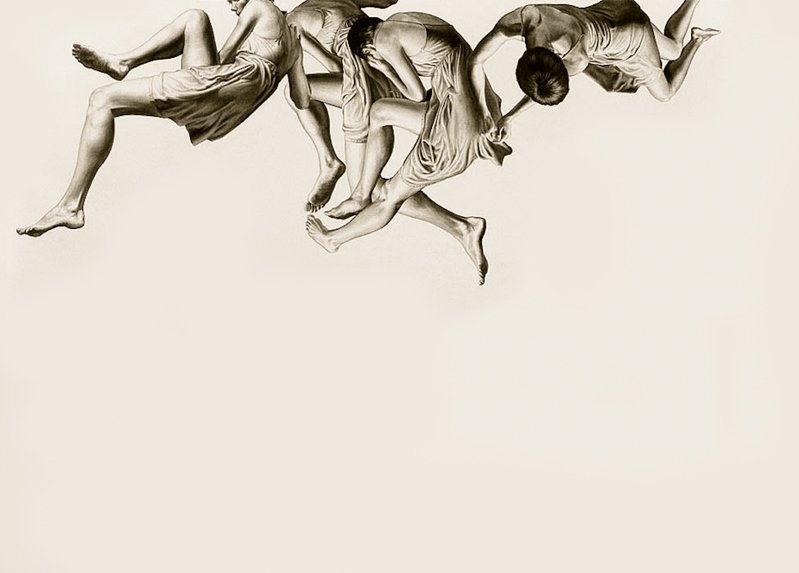 This artist does not hide the influence that mythology and religion have on her art. She hints it in the titles of her pieces that are resonating universal human experience.
After the shooting, Leah selects and organizes photos into preliminary sketches and then - the chosen ones are ready to be created underneath her hands, with a light graphite line-drawing. Usually, she finishes it with charcoal or graphite and ink. Leah prefers charcoal for the elegance of its simplicity and it is all-natural, containing no chemicals.
This artist is represented by Anna Zorina Gallery from New York.
Leah Yerpe currently lives and works in Brooklyn, New York.
All images copyright © the artist