One of the most prominent artists of the Bogota scene, Diana Ordonez, known as LeDania, besides street art, works in photography, graphic design, advertising, artistic makeup, as well as in the implementation of her themes and motifs into decorative items, clothing and accessories. Developing a recognizable visual language, her graffiti and murals could be seen in every corner in Chapinero, a part of Bogota. The etymology of her pseudonym derives from Greek mythology character Leda, who was seduced by Zeus, in combination with her name Diana. She wrote it for the first time when she was fifteen, and since then she uses it as a signature for all of her work.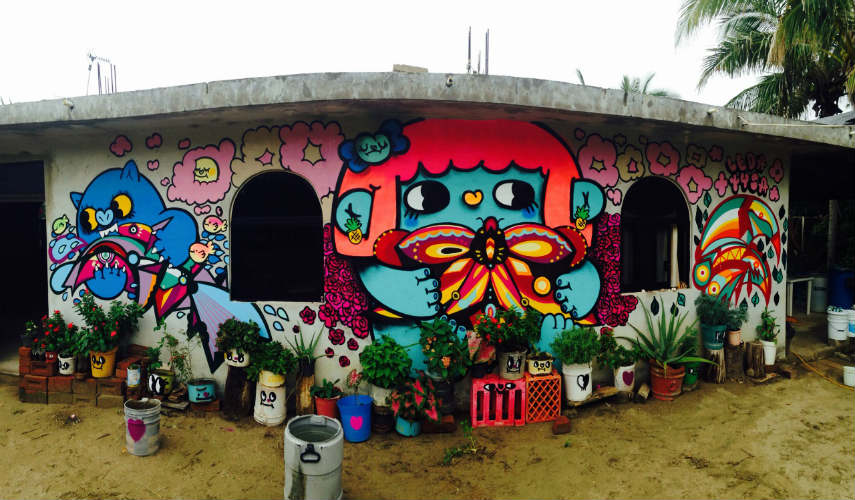 Positive attitude and Sense of Freedom
LeDania has finished her studies in Visual Arts at the Universidad Javeriana. She has been experimenting with the vinyl and acrylic until she discovered aerosol seven years ago when her paintings and sketches moved to the street walls. She doesn't paint political or religious themes but strives to have a positive attitude and distract the attention of the people who are not getting used to going to the galleries. Her work conveys the impression of constant movement and freedom.
She doesn't paint political or religious themes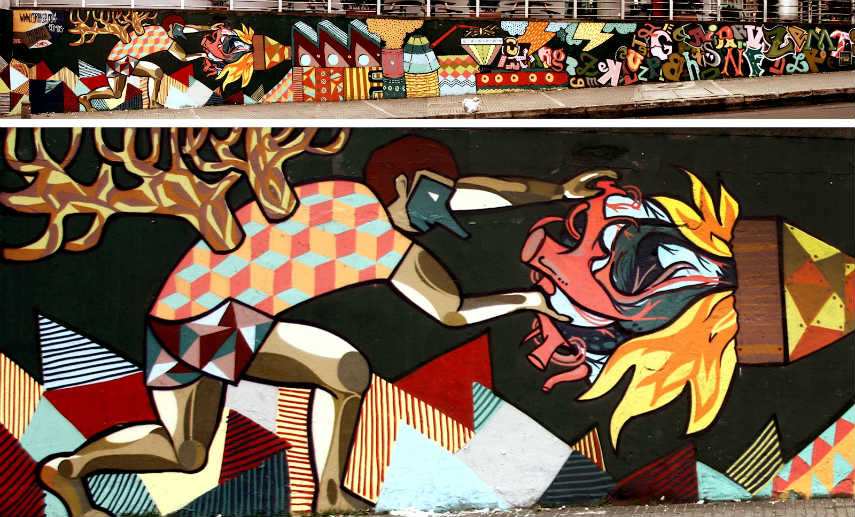 Tendency to Change and Improvisation
She started with the black and white tones and after her work became recognizable by that, she turned to different colors. The selection of the color or technique depends on mostly on her mood that day. She like changes, but after some time, she always decides to get back to the old one. A strong tendency to improvisation often takes her to a surprising direction. The main protagonists in her improvisations are the animals and insects, the spices that could be found only in Tasmania.
She has a strong tendency to improvisation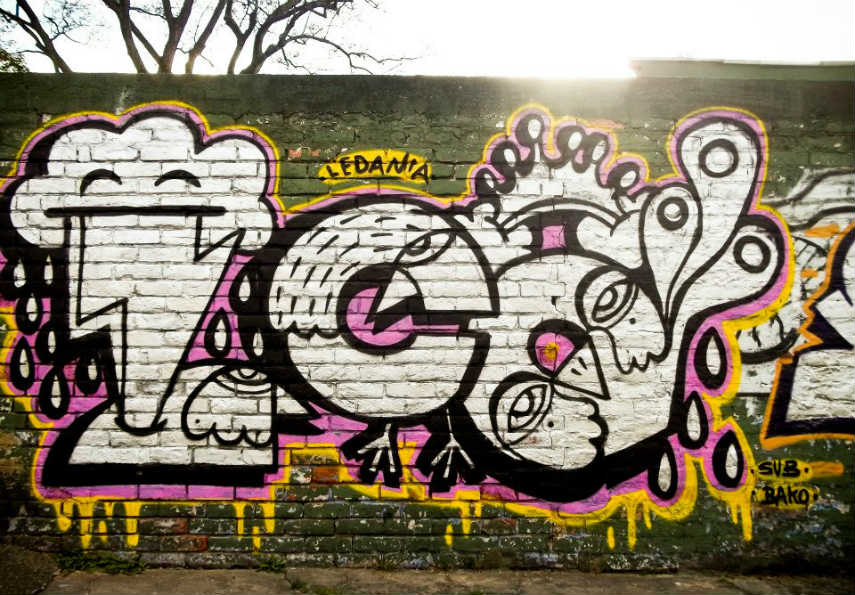 Mythology in the Signature
Widely admired in the field of graphic design, street art and illustration, Ledania is a multitalented artist involved in many different types of expression. Her complex and colorful murals always carry a touch of something magical and mythological. She has been successfully collaborated with the other street artists, like Skore, Franco and Ark. Her distinctive works always have a characteristic signature – her pseudonym with the bird beside, an allusion to the swan from the Greek myth of Leda.
LeDania lives and works in Bogota, Colombia.
Featured image: Artist in front of her mural, 2016, photo via cartelurbano.com
All images used for illustrative purpose only