Lee Bontecou is an American artist best known for her abstract wall works that feature reliefs, hanging sculptures and miniatures. These large-scale, dark-toned pieces usually contain ominous, organic voids at their centers and are made from patching together accumulations of shaped canvases, leather, porcelain curios, wire mesh, conveyer belts and muslin recall nests. When completed, they appear as unnatural mixtures of machines, ancient architecture and the human body. By working in that fashion, Bontecou aims to, as she explained herself, capture as much of life as possible—no barriers—no boundaries—all freedom in every sense[1]. It should also be noted that Lee creates mystical drawings that allow her to further her investigation of natural and man-made forms.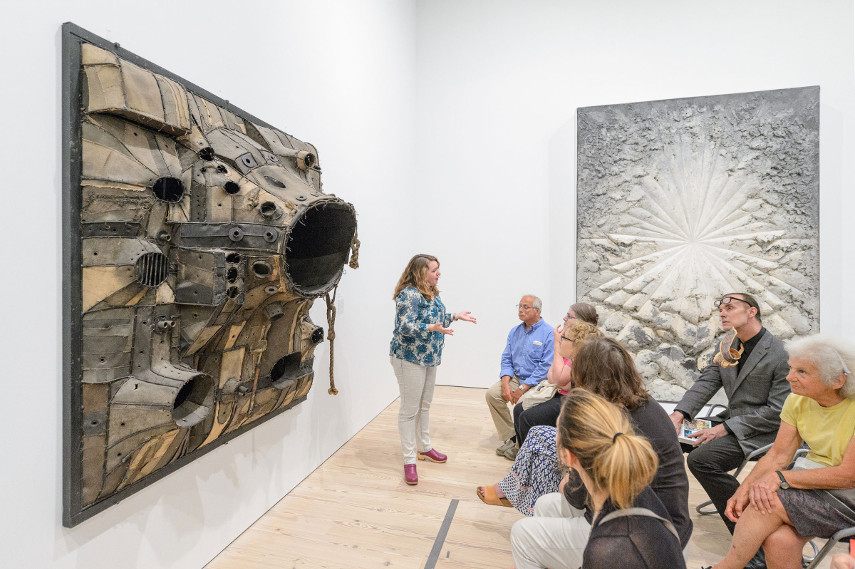 The Magic of Lee's Sculptures
Lee Bontecou attended the prestigious Bradford Junior College (now known just as the Bradford College) in Haverhill, Massachusetts, and the Art Students League of New York from 1952 to 1955, where she spent a lot of time studying with the sculptor William Zorach. She learned to weld at the Skowhegan School for Painting and Sculpture in Maine where Lee stayed for the entire summer of 1954. In her early artistic expressions, the horrors of the World War II played a major part. Both of Bontecou's parents joined the war effort, so Lee spent a lot of time at her grandmother in Yarmouth, Nova Scotia, thinking about the fate of her mother and father. Here, she developed a love of the natural world that remained a big part of her creative expression to this day. Bontecou is best known for the sculptures she created in the 1960s, pieces which challenged artistic conventions of both materials and presentation, offering a unique compromise between sculpted and pictorial artwork.[2] A major occurrence that truly directed her career as an artist was her discovery of the way in which a torch for welding could produce an easily-controlled spray of the black soot that became a signature material in her work. Lee's 1960s work was made from recycled canvas and industrial materials such as conveyor belts, as well as many found objects that referenced the early avant-garde and Dada.
The signature trademark of Lee Bontecou and her art are the abstract wall works that are unlike anything else the modern and contemporary scene have ever seen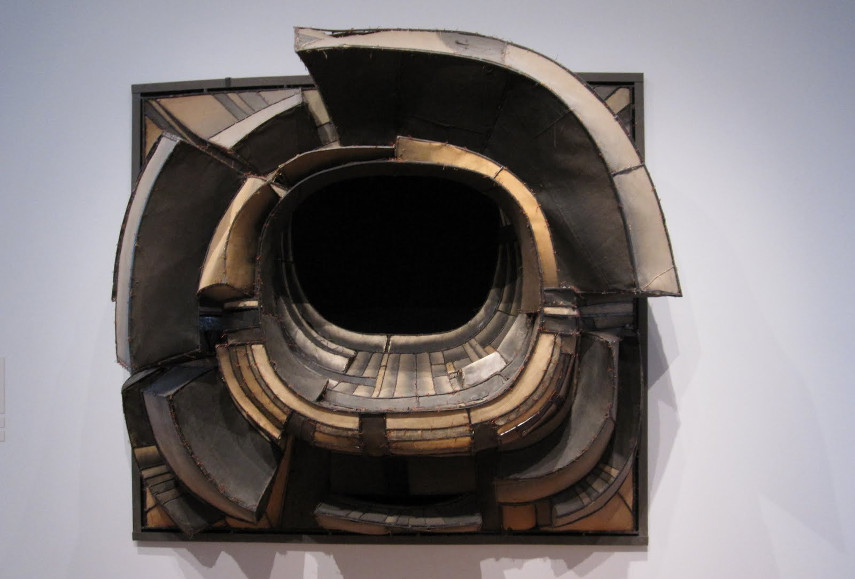 The Retreat Into Privacy
Starting with the year of 1971, Lee began teaching at the Brooklyn College on a regular basis - she worked here until the year of 1991. Bontecou moved to Orbisonia, Pennsylvania full-time in 1988 where she continues to work to this day. She maintained a vigorous studio practice, but showed infrequently and obviously decided to take a step back from her public activities. She was brought back to the public attention during the 2003 retrospective co-organized by the Hammer Museum in Los Angeles and the Museum of Contemporary Art in Chicago. This show eventually traveled to the Museum of Modern Art in New York City in 2004[3]. Lee Bontecou retrospective included both work from her public, art-world career and an extensive display of work done after retreating from the public view.
Besides her abstract wall sculptures, Lee Bontecou also creates mystical drawings that explore natural and man-made forms within arts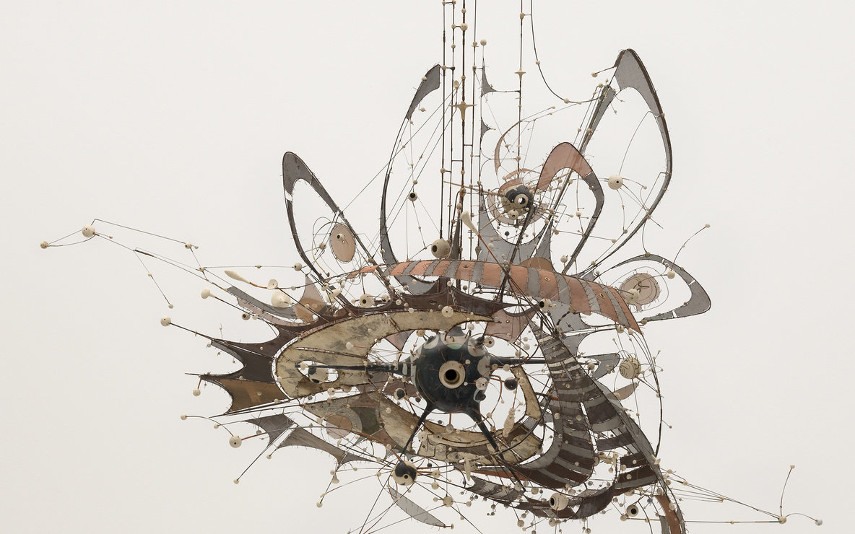 The Importance of Lee Bontecou and Her Art
Nowadays, Lee Bontecou and her work are rightfully treated as a valid milestone in art history. Not only are her abstract pieces as original and unique as any modern artwork can be, but their author is also widely recognized as one of the most important female artists of the 1960s. Lee is also held in high regard due to her connections with feminism, although her work always did aim to be a part of a much more challenging creative topic - exploring the very materiality as a conceptual gesture within art. By choosing to challenge this kind of concept, Lee wound up with a practice that is broadly accepted as one of the greatest artistic tensions between the industrial and the organic the world has ever seen.
Lee Bontecou lives and works in Providence, Rhode Island, The United States.
References:
White, M., Banach, J., Ashton, D., Lee Bontecou: Drawn Worlds (Menil Collection), The Menil Collection, 2014
Schimmel, P., Bontecou, L., Destroy the Picture: Painting the Void, 1949-1962, Skira Rizzoli; New First Edition, 2012
Bontecou, L., Smith, E. A. T., Smith, A. P., Lee Bontecou: A Retrospective, Museum of Contemporary Art in New York, 2003
Featured image: Lee Bontecou - Two untitled sculptures in the Los Angeles Mega-Gallery - Image via hyperallergic.com
All images used for illustrative purposes only.