During the explosive 1970s, urban artists discovered a new way of displaying their works to as many people as possible - they started using subway cars as canvases. Out of all the graffiti painters that chose this method of creating, George Lee Quinones is considered by many to be the single most influential artist that ever emerged from the NYC metro train art movement. During his career that has entered the fifth decade now, LEE has been working on subway cars, huge wall murals, films and countless commissions. When asked to explain why he choose street art of all the possibilities, Quinones game perhaps the best definition of the medium so far: Street art revitalizes what the city has and probably will always have: the urgency to speak out.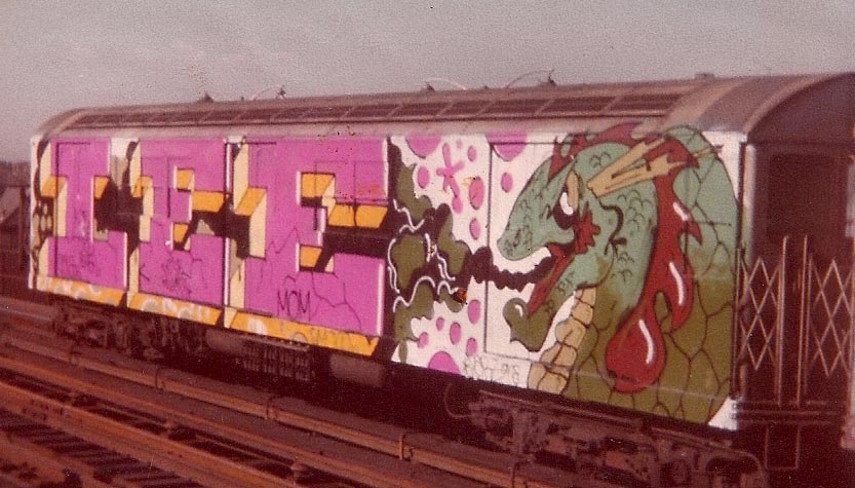 Growing Up In New York City
Lee Quinones was born in 1960, in the town of Ponce, Puerto Rico, but was raised in New York's Lower East Side. He was a member of a family that held their Puerto Rican heritage in high regard and the culture of their ancestors was a huge part of Lee's early life. They were proud Nuyoricans - a portmanteau that refers to the members or culture of the Puerto Rican diaspora located in or around NYC. At the age of five, Lee Quinones started showing signs of his still undeveloped artistic personality. He had a great affection towards drawing and loved doodling colorful characters of his neighborhood. This was mostly instinctive and as a matter of fact, it is possible to make conceptional parallels between his young doodles and mature work. The boy was also inspired by the fictional world of Japanese post-war science fiction monster films, especially the legendary Godzilla. Lee also liked the animated series such as Speed Racer and Kimba the White Lion. However, the Vietnam war also had a strong, much darker impact on Quinones that developed into a deeply rooted resentment towards any type of warfare. Soon, he started finding inspiration in the street art, mostly inside works of Cliff 159 of the 3-Yard Boys and Blade One of the Crazy 5 Crew.
Introduction To The World Of Street Art
All of the aforementioned cues would undoubtedly have a massive influence on Lee's future art pieces and his style. Quinones was introduced to the potentials and possibilities of the street scene during the explosive 1970s, years that will later prove to be New york's defining in terms of the graffiti arts. Drawn towards this unrestricted form of expression, the artist painted his first subway piece in 1974 when he was about to turn fourteen years of age! The idea of painting upon the subway train was a young one for New York at the time, but it soon became a popular concept due to the fact that your graffiti was not stationed and was constantly on the move, available for people all around the city to see. However, with the metro graffiti booming, this also meant that tough security measures will be taken in order to protect the trains from these artistic vandals. This never stopped Quinones who managed to develop his skills drastically to a point when he started making incredible 40-foot subway car murals in 1975. Later that year, the artist was approached by the members of the Fabulous Five crew, an elite quintet of seemingly mythic graffiti writers. The group's greatest feat was in 1976 when they painted an entire train car from top to bottom. Due to his young age and talent, Lee soon became a legend of the subway tagging scene. Over the next decade, he would paint an estimated 115 whole metro cars throughout the MTA system! Quinones was and still is regarded as an important figure in both the contemporary art world and in popular culture circles far away from galleries.
The highlights of Quinones's career are without a doubt his subway pieces of the late 1970s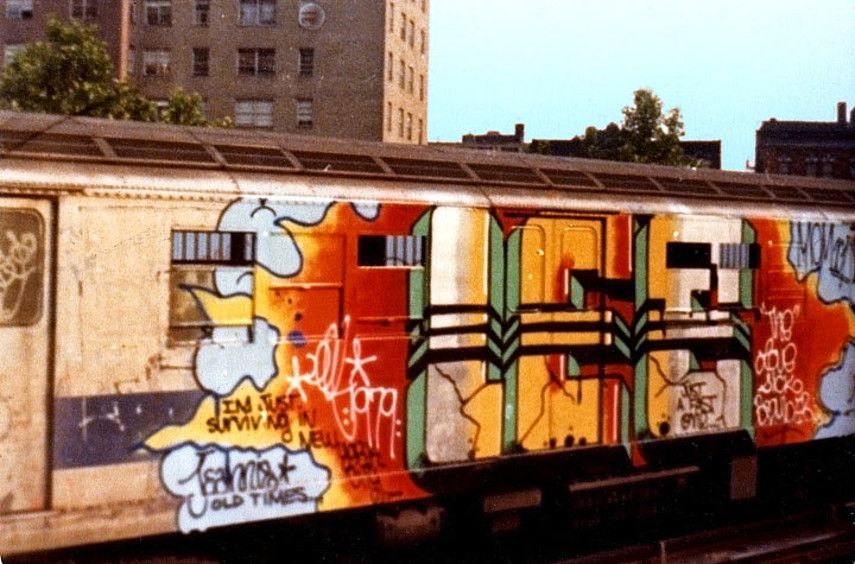 Later Life And Mature Work
The nature of the early urban art was troublesome at best, so Lee is already well used to the constant attacks at the seriousness and worthiness of his art. On such claims, he said: There are people who see the graffiti experience as a vocation of adolescence, the rites of passage without a sense of direction. I'm not surviving by offending it or defending it, but I saw it early on as a catalyst to develop as a painter and explore the other horizons outside of a forty foot subway car. As he was getting older, Quinones naturally dropped the ball a bit when it came to the street art scene. He continued to work on graffiti pieces but never as dramatically and fanatically as was the case with the metro graffiti of the late 70s. Ultimately, Lee broadened his horizons by starting to work in the film industry, music videos and elaborate commissions - usually huge murals. A big change when you remember that he started as an illegal bomber of train cars. Quinones's pieces are considered to be extremely valuable and era-defining, so it is only natural that they are parts of some of the most precious art collections out there. His work can be found in the permanent collections of the Whitney Museum of Art, the Museum of the City New York, the Groninger Museum, the Museum Boijmans Van Beuningen in Rotterdam - plus they've been exhibited at the New Museum Of Contemporary Art, the Museum of National Monuments in Paris and the Staatliche Museum in Germany. Such high accreditations are remarkable on their own but are even more impressive when you remember that Lee is a street artist and not an oil painter or a sculptor of some sort. Interesting fact: Lee starred in director Charlie Ahearn's film titled Wild Style, a movie whose screenplay was loosely based on Lee's personal and professional life!
When Lee Quinones got a bit older, he decided it was time to cut the ties with subway car bombing and turned to legal murals and commissions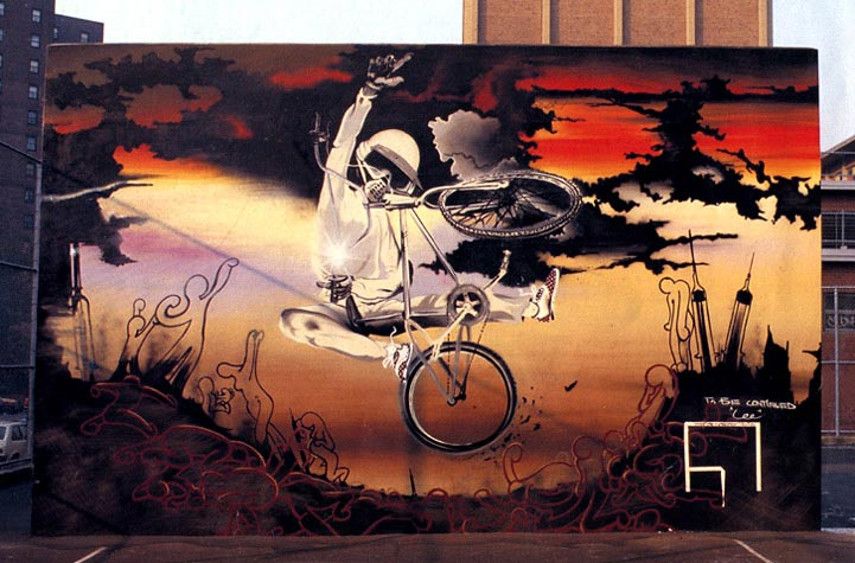 A True Street Artist
There aren't many as sounding names as Quinones's when it comes to the urban art scene. Now a laid back embodiment of a true graffiti legend, Lee Quinones holds lectures at universities and cultural institutions, talking about the development of the world of street art he witnessed first hand. Since he has been recognized at the VH1 Hip-Hop Honors awards two times and was a recipient of the Jam Master Jay Award for the Arts in 2007, Lee is one of the most accredited urban artists of our time. The nature and style of his work may have evolved over the years, but his artistic identity remained as true and unique as humanly possible.
Lee Quinones lives and works in New York, US.
Featured Image: Lee Quinones - Artist in his Studio, 2015 - Photo Credits Nicole Klagsbrun
All Images Photo Credits Lee Quinones