Leng Jun specializes in detailed works, which is achieved by his patient and careful observation of depicted subjects. Leng's approach to painting is characteristic – he gets close and observes on the material he intended to paint, and in that way, he endows his works with vitality, reliability and richness of color. Every specific gesture and movement of the subject can be handled with high artistic technique and careful endeavor so as to achieve his expected perfect visual effect. Leng Jun intends to show a mentality of simplicity in his painting in which the stronger and fine classical feeling can be aroused while you look into them.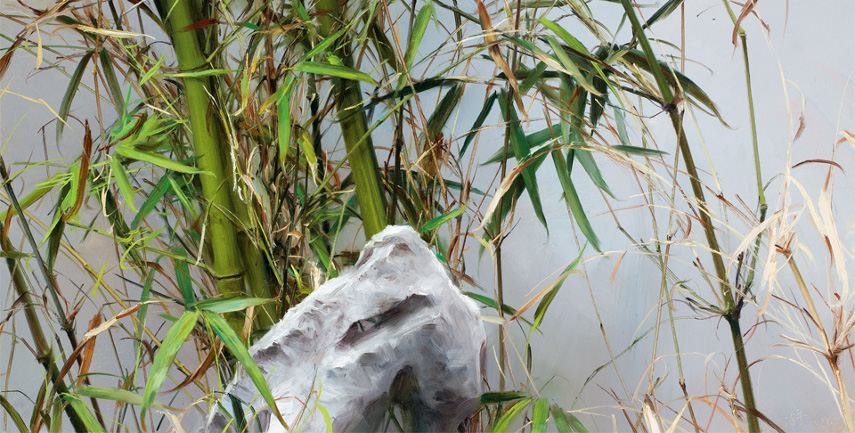 Education and Accomplishments
The artist was born in 1963 in Sichuan Province, where he graduated in 1984 from the Teachers College, Hankou, Wuhan, the branch of the Department of Art. Jun is dedicated to the way of painting method of adopting simple design and components to signify a sort of aesthetic viewpoint of his own, which makes the composition of the painting more divine and sanctified. Leng Jun is a comprehensive artist – not only a painter, he is also the leader of Wuhan painting academy, national 1st-grade painter, vice president of Hubei province artists association, chairman of Wuhan artists association, a member of Chinese artists and member of Chinese oil painting association.
Jun's paintings exude tranquility and elegance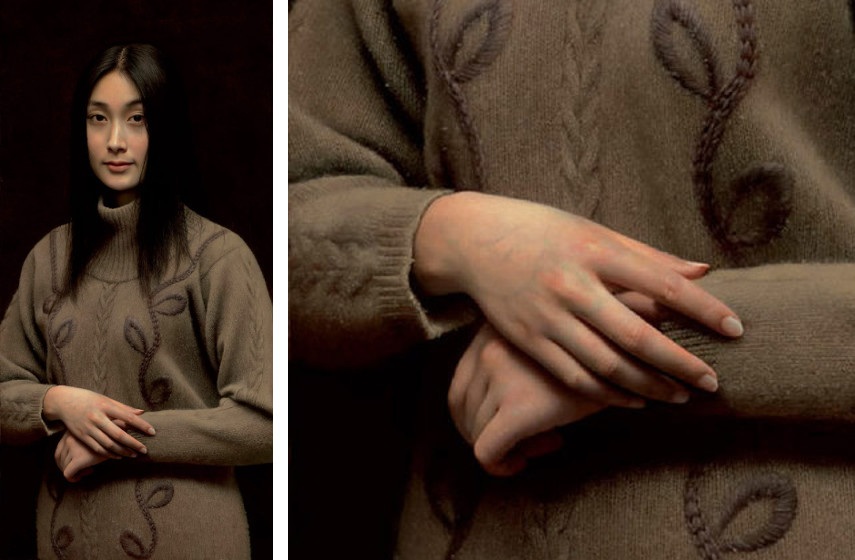 Awards and Exhibitions of Leng's Works
Leng Jun won the Art Award in the 2nd Annual Chinese Oil Painting Exhibition, Beijing, and the Golden Award in the 3rd Annual Chinese Art Exhibition. His paintings have been sold regularly at auctions throughout China and have been acquired for private and institutional collections worldwide. He had become more renowned and influential in art circle since his works were carried to a great deal of important exhibitions all over the country. He tries to avoid the way of western painting technique that entails a lot of detailed subjects to be junked on the painting. The most important features of his work are details, done with utmost perfection.
Jun adopts simple components and design to signify his individual aesthetic viewpoint

Specific Approach to an Act of Painting
The stillness and serenity of his paintings resemble the classical art. The subjects are painted with delicate brushstrokes, their faces still and calm. Despite the tranquility that overflows his work, there lies a subtle, yet powerful emotional drive that affects the audience. His enchanting portraits and paintings of still life carry the elegance and vigor. The paintings bring life and vitality into the room. They captivate the viewer and transfer the engaging energy that the subjects possess. Jun's sense of aesthetics gives power to his paintings and they give the power back by glowing in their detailed perfection.
Leng Jun lives and works in Beijing.
All images © Leng Jun, via Chinacoolart