Lenz is a French contemporary artist born in 1978. He is well known for his graffiti and LEGO-inspired art, especially the Nike Dunk series from 2006.
Artwork by Lenz
Lenz started doing graffiti in 2000. Along with two good friends he founded the SDX Crew, and made his first artworks. What really helped him improve his technique was his time with TG Crew. Over the years, the artist experimented with various techniques and art media, before realizing where his true passion lies. In 2006, a famous Nike Dunk series was launched, and ever since then, his art is primarily paintings and sculptures in LEGO. Even after changing the ways of creating art, he hasn't forgotten the street man he once was, and the bombs he used to drop.
Artwork by Lenz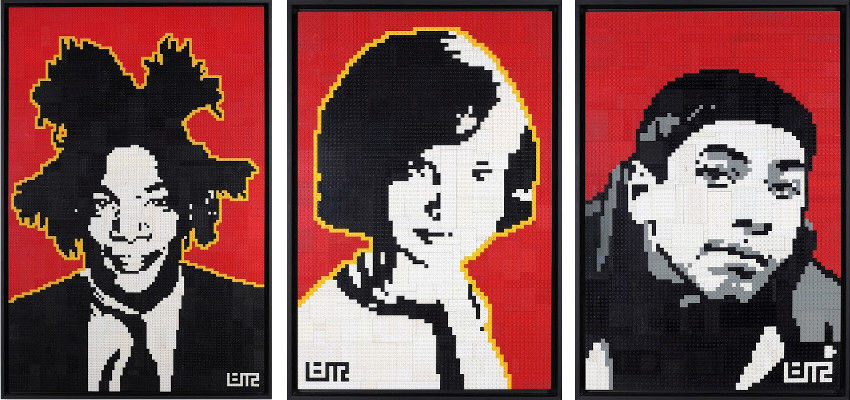 This passion for LEGO goes as far as his memory. First and dearest toys were those plastic pieces that have the potential of becoming anything. The inspiration comes from street culture and graffiti, from music and art. When you put an indisputable talent and a childhood passion together, the unique-looking art is a result. Lenz is showing us that you can create art even when playing, and that dream of a child can be turned into reality in a spectacular way.
He is represented by Kolly Gallery in Zurich, Switzerland.
Lenz lives and works in Toulouse, France.
All images courtesy of the artist.