Realistic and sometimes grim representation of everyday sites, people and locations certainly made the work of Leon Kossoff being perceived from the contemporary perspective as valuable fragments of past times and atmosphere. That does not minimize the aesthetic domains of his oeuvre moreover it simply enriches his narratives which were by its nature both hush and subtle. Kossoff belonged to the famous post-war generation (with the names such as Frank Auerbach, Francis Bacon, Lucian Freud and many others) which completely changed the course of modern art.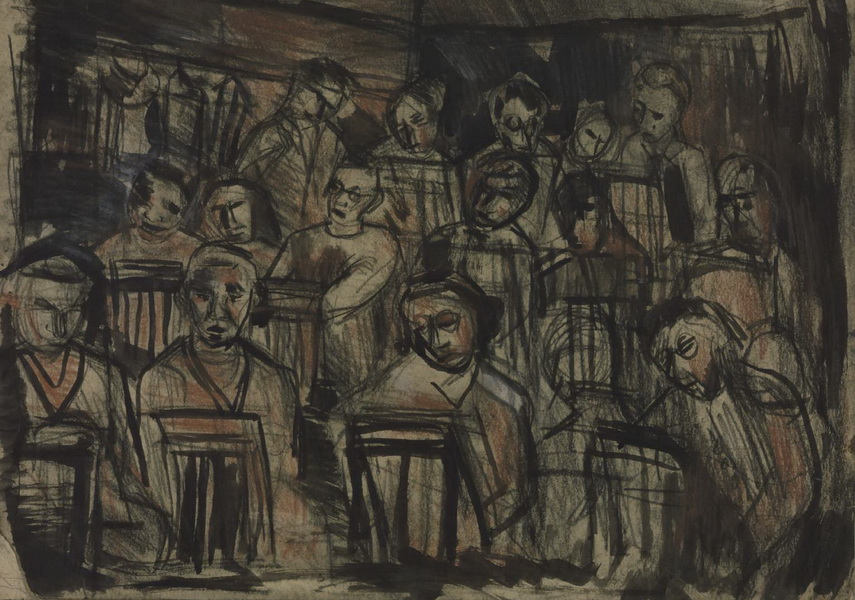 The Path of Choice of Leon Kossoff
Leon Kossoff was born in 1926 in Islington, London to a family of Russian Jewish descent. In 1938, he started attending the Hackney Downs School in London, but shortly after Kossoff was evacuated with the school to King's Lynn, Norfolk, where he lived with Mr. and Mrs. R.C. Bishop, who encouraged his interest in art. In 1943 after the return to London, he started studying commercial art at Saint Martin's School of Art, as well as drawing classes in the evenings at Toynbee Hall. After his education was ended Kossoff went to military service with the Royal Fusiliers, attached to the 2nd Battalion Jewish Brigade, and served in Italy, Holland, Belgium and Germany.
Thick and dense layers of paint were his forte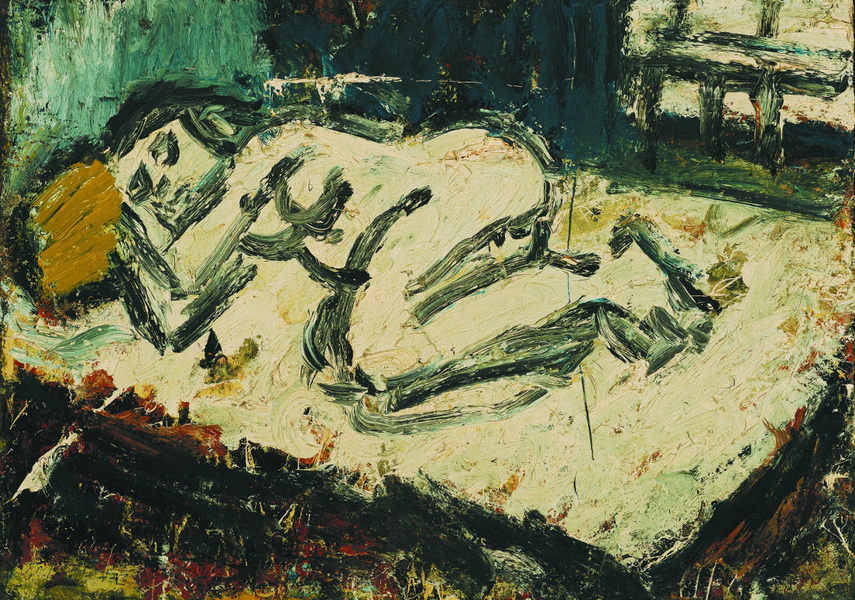 Further Artistic Development
In 1949 the artist returned to the Saint Martin's School of Art and at Borough Polytechnic took special classes under David Bomberg from 1950 to 1952. Kossoff's studio was located at Mornington Crescent from 1950–1953 and then he moved to Bethnal Green, where he lived until 1961. Kossoff studied at the Royal College of Art from 1953–1956, and then he joined Helen Lessore's Beaux Arts Gallery, located on Bruton Place in London. In 1959, Kossoff began to teach at the Regent Street Polytechnic, the Chelsea School of Art, and the Saint Martin's School of Art, all in London.
The drawings of Leon Kossoff accentuated the tradition of Expressionism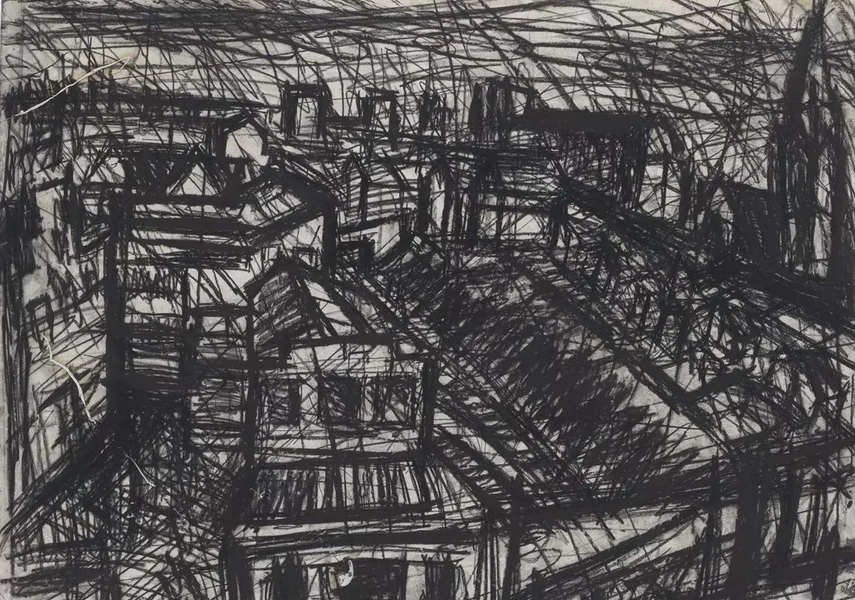 Constructing Authentic Style
Perhaps his major influence during this period was his peer Frank Auerbach. Both of them dealt with the similar subject matter in their work and employed heavy impasto in their paintings. Leon Kossoff often spent a long period visiting the National Gallery before opening hours, examining the old masters. Besides the figuration, he focused on cityscapes, mostly the area of London where he was born expressed through both drawings and paintings. His style can be described as existentialist and his works are often representing human alienation thickly textured to draw attention to the facture of the painting which is a reaction to the context of the post-war period.
A notable figure of British art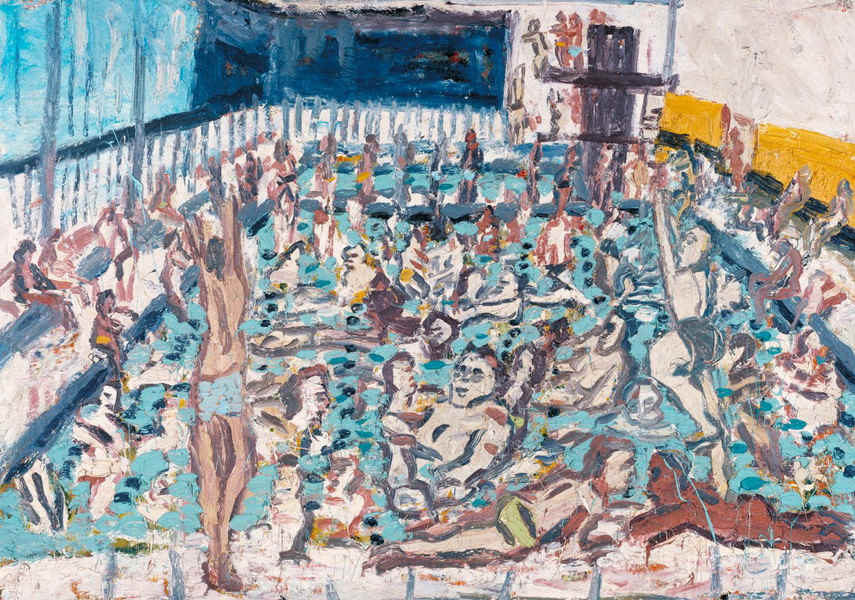 Rich and Dense Artistic Practice of Leon Kossoff
Notable influence of Leon Kossoff on youngsters is huge owning the fact he worked as a lecturer for a couple of decades. His painting and drawings can be found in many public and private collections and the artist was even honored with the title of Commander of the Most Excellent Order of the British Empire. Although the artist still exhibits regularly, the most important retrospectives of his work took place in National Gallery (London) in 2007 and the traveling international exhibition dedicated exclusively to his urban landscapes in 2013-2014. Particular devotion, well-thought works and high level of craftsmanship contributed largely to overall impression that Leon Kossoff was one of the most notable British artists of the twentieth century.
Leon Kossoff died of a short illness in 2019, at the age of 92.
Featured image: Portrait of Leon Kossoff - image via Pinterest
All images used are for illustrative purposes only