Painting is simply my passion, says Leon Loewentraut, a young German abstract artist whose work has been popular among many prestigious international collectors and galleries. Leon's colorful and bold pieces that resemble the expressive style of Picasso have been exhibited both in Germany and across the world, in the United States and Asia. Leon has achieved a reputation of a young artist star in his home country and he often shows up in various TV shows where he paints live, in front of the audience.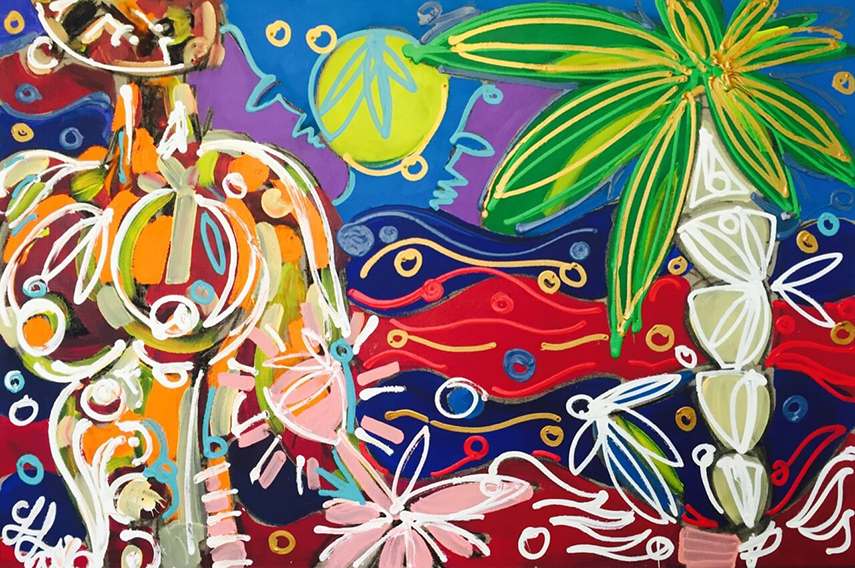 Promising Young German Painter
Leon Loewentraut was born in Kaiserslautern, Germany in 1998 and now he lives and works in Dusseldorf. Artistic inclination runs in Loewentraut's family - inspired by his mother, young Leon has been painting since the early age of eight. Meanwhile, he became known as one of the most promising young abstract painters in his home country, Germany. Leon describes his art as prominently expressive and abstract. He also likes to emphasize that his goal is to give freedom to his viewers, so they can have their own, unique interpretation of his work. For him, painting and art are areas in which he can relax and create anything that comes across his mind. He is also very particular when it comes to the choice of setting and work atmosphere – for instance, he enjoys painting while listening to classical music at night. In such a way, he can immerse himself in the picture completely and he doesn't like to stop painting at all until the picture is finished and ready to be exhibited or sold.
Leon Loewentraut became known as one of the most promising young abstract painters in Germany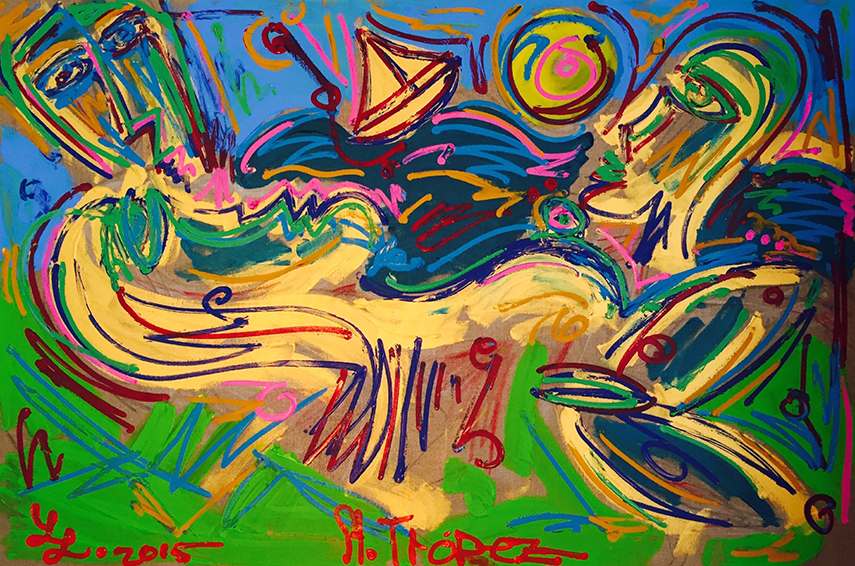 Exhibition Successes in 2015 and 2016
Leon's large-format and expressive pictures have long attracted the interest of collectors, gallery owners, curators and German news. He has already had four national exhibitions in Southern Germany, Hamburg and the Rhineland, as well as his first international exhibitions in London and most recently in Asia. At his last exhibition in Singapore, his works were completely sold out within two hours during the vernissage, which only confirms the universal appeal of his works. Other national and international exhibitions of Leon Loewentraut are scheduled for late 2016, for instance, the one in New York City coming up on November 18th. The successes of his previous editions are also extraordinary since the three of his previously released editions got sold out after only a few days or weeks. Because of this amazing reputation, many critics and collectors are regularly following the work of this talented fledgling creator.
Many national and international exhibitions of Leon Loewentraut are scheduled for late 2016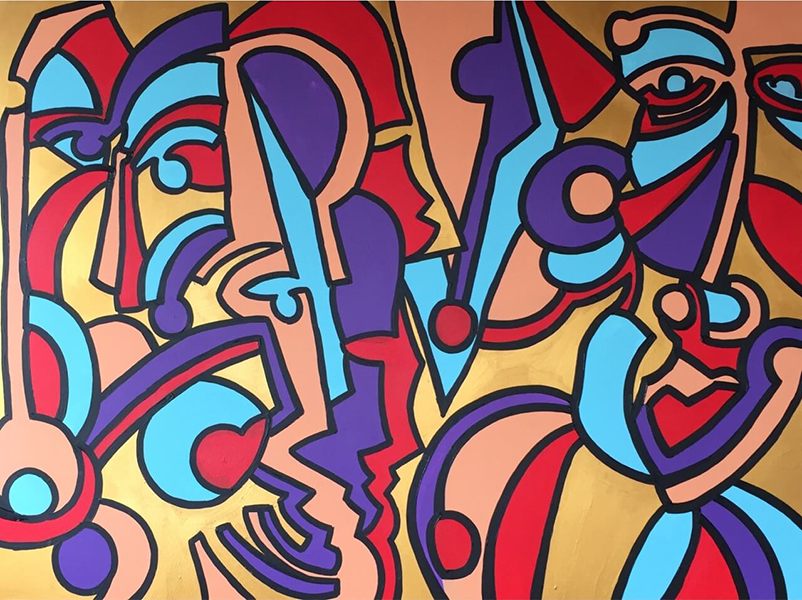 Plans to Enroll at Art Academy
The young painter who is still attending high school already has many future plans – he would like to enroll at Kunstakademie in Dusseldorf, which would allow him to learn more about fine art and brush up his already enviable painting skills. Leon Loewentraut is already utterly dedicated to his passion, which means that we can expect only the best of him, once he obtains some formal education and training. The studio is, so to speak, my second home. I am very, very often in the studio - whenever I do not have a school or just get out of my everyday life, I go to the studio and unpack the canvases and start painting, says Leon about his eagerness to create.
Leon Loewentraut lives and works in Dusseldorf, Germany.
Featured image: Leon Loewentraut's portrait - image via bild.de
All other images courtesy of the artist.