Has paper become obsolete in contemporary digital age? In a time when even books get increasingly published digitally, what is paper's role exactly? Li Hongbo, a Chinese artist, uses this medium in order to express his thoughts, feelings, and ultimately, his view of the world. Exploring the endless possibilities of the paper, the artist plays a game of perception, creating a visual language that, in a changing world, has stood the test of time. More than anything, his work surprises. Appearing as traditional sculptures, there is another universe within them – a universe that is unusual and captivating.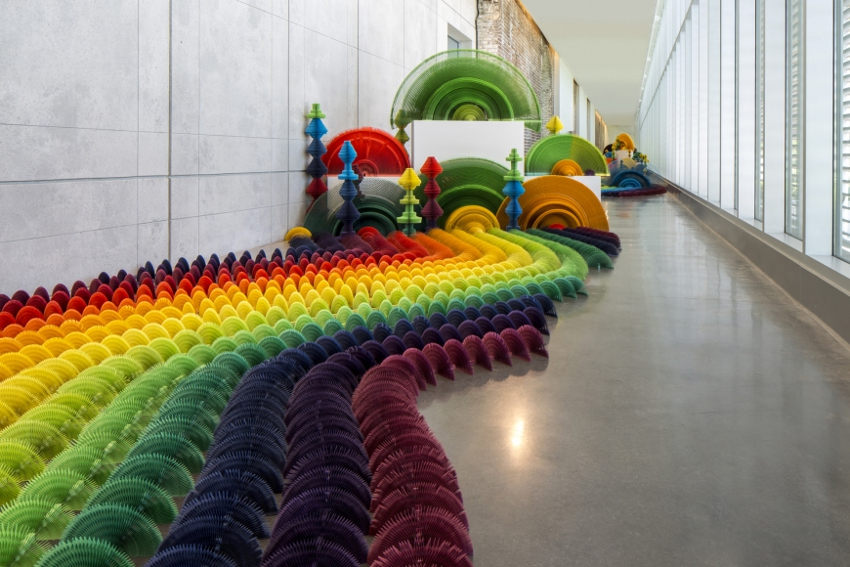 Biography and Artistic References
Born in Jilin, China, in 1974, the sculptor studied at Jilin Normal University, receiving his Bachelor of Arts from the Fine Art Department in 1996. Five years later, he obtained his Master of Fine Art from Folk Art Department of Central Academy of Fine Arts, Beijing, and in 2010, he extended his knowledge by obtaining a Master in Fine Art from Experimental Art Department of the same institution. His interest in paper was born while he worked as a book publisher. When it came to the design of every individual book, he had to consider paper. What type of paper suited which book, he needed to understand the characteristics of the material, its style, and durability. Working as an editor has allowed him to increase his knowledge of subjects outside of the field of art, and it also helped in supporting his family life. His dream of working in art has proven to be unwavering from start to finish. At the very beginning of his career, the artist discovered the flexible nature of paper through Chinese paper toys and lanterns. He used the "paper gourd" technique, which has existed in China for a long time, to make a gun. Solid in form and usually attached to killing, and yet, the sculptor turned it into a tool intended for play, or possibly decoration. This way, it lost both the form of a gun and the culture inherent to such a weapon. It was stripped of its original purpose and given a new life. It became a game.[1] Sculptures that he makes are often shaped as human figures, objects or bust replicas from ancient Greece or Renaissance Italy.
His previous experiences with paper allowed the artist to adapt more easily to the process of making art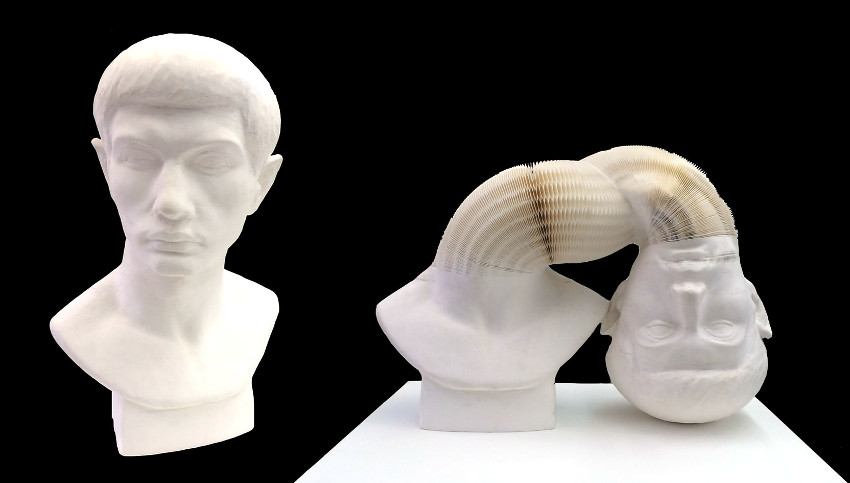 Li Hongbo – Reinventing Paper
In this increasingly digital world, our lives are becoming paper-free. However, there is a tendency by a number of artists to revive their interest in the medium and celebrate the slowly dying material. The sculptor doesn't consider the material he works with as very important. It is just one of many things he utilizes to present his personal viewpoints. That being said, it should also be acknowledged that he's doing some amazing things with paper. He challenges the viewer's very perception of reality. By making that reality change into something else, he's changing the entire artwork, but also the way that people see and think. What seems as a hard and rigid object, after being opened or provoked, becomes a manifestation of change. His sculptures can move, stretch, spread, twist, bend, contract – and what makes them truly unique, they can return to their original shape. As for the process of making the sculptures, the artist uses the paper gourd technique, where he layers "sheet of paper one by one attaching each with glue at specific points to create a honeycomb pattern. Each sheet is glued individually by hand until I've created a small block."[2] At first, he uses a woodworking saw to create initial cuts, discarding excess paper and reducing the area of the block into the form he's striving for. As soon as the saw becomes too impractical for cutting, he switches to angle grinder, which allows the artist to achieve greater detail. The finishing touches on the sculpture are applied with sandpaper. Everything is under consideration – depth, width, mass, and center.
The design and the choice of tools and materials may seem simple, but the artworks are indeed colossal in their ingenuity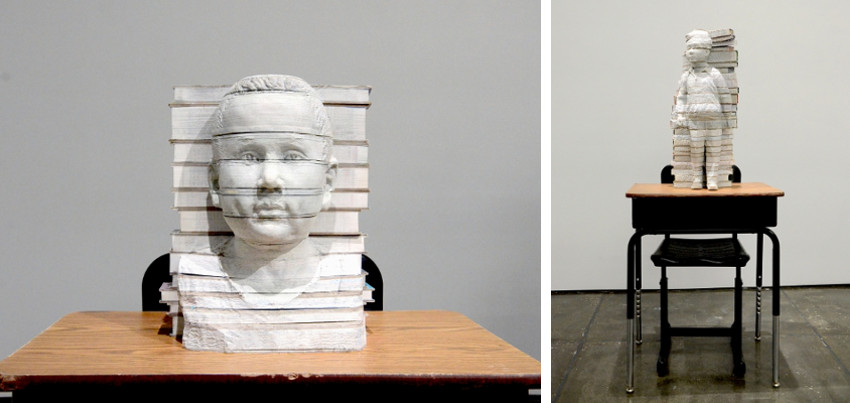 A Colossal Contribution
Special attention is given to the center of each sculpture. Because the pieces are flexible, the center must be exact. If the center is off, they would simply tip off. It's not unusual that a regular sculpture takes more than 20,000 of paper, carefully layered up. This colossal number is justified in that very moment when anyone of his sculptures becomes apparently flexible and breaks the chains of reality. Art is not about numbers, nor should it be. But, in this instance, the bigger is better. Hongbo is an extremely talented artist who has found a medium that allows him to explore its endless possibilities. And when talent and possibility meet, the world of contemporary art can only prosper.
He is represented by Magda Danysz Gallery.
Li Hongbo lives and works in Beijing.
References:
Șerbănescu C. Li Hongbo: There is a Chinese saying, life is as fragile as paper, which has left a deep impact on me, Inhale [September 7,2016]
Butler A. Interview with paper sculptor Li Hongbo, Design Boom [September 7,2016]
Featured image: Portrait of the artist - photo credits Jason Lee/Reuters