Lillian Bassman was an American fashion photographer, painter and art director, well known for her elegant black and white images that have appeared on the pages of Harper's Bazaar.
Background and Life with Paul Himmel
Lillian Violet Bassman was born in 1917 in Brooklyn, into a family of Jewish intellectuals from Russia. Growing up in Bronx, with her free-thinking parents that allowed her a bohemian style of life, Bassman was raised with a mindset that led her to become an independent and avant-garde woman. While attending the Manhattan school, Lillian met an American documentary photographer Paul Himmel, whom she later married in 1935, at the age of 18. The couple remained together for 73 years, until Paul Himmel's death.
At first, Bassman was educated to become a textile designer, but later decided to try her luck at fashion illustration. The decision proved to be right – she showed her portfolio to Alexey Brodovitch, the director of Harper's Bazaar, who recognized her talent. Brodovitch instantly accepted her at his prestigious Design Laboratory, where Bassman switched to graphic design.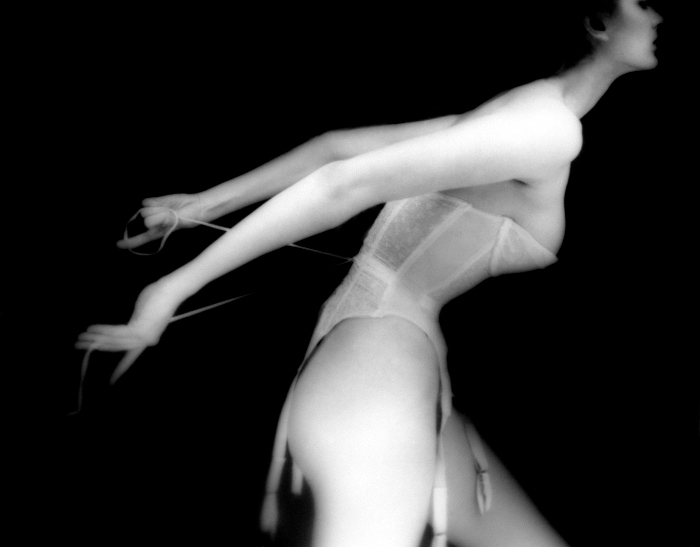 Lillian Bassman's Fashion Photography
In 1945, Harper's Bazaar launched another publication, named Junior Bazaar, where Bassman was set to be the title's art director. As an art director, Lillian worked hard to support and promote the work of then aspiring photographers, such as Richard Avedon and Robert Frank. At this period, Bassman spent many hours working in the darkroom, manipulating and developing images by the fashion photographer George Hoyningen-Huene. Her developing process included bleach, tissues and gauzes, used as a tool to bring selected areas of an image into focus. Soon, she turned to photography and started capturing her own images.
Bassman's fashion photography appeared on the pages of Harper's Bazaar from the 1940's till 1960's. Her unconventional and poetical approach to the fashion photography world, previously full of dull and fusty fashion images, brought elegance and grace to the commercial promotion of clothes, lingerie and jewelry.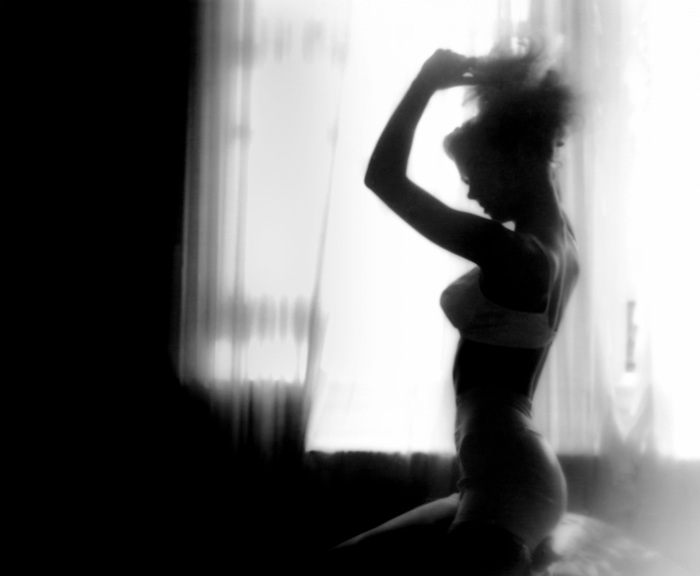 In 1960s, Lillian withdrew from the fashion photography, disheartened by the new wave of rougher, hard-edged images that started to become popular and wanted. Disappointed by the fashion world, she tried to destroy most of her negatives. In need of expression, she shifted her focus towards capturing colorful still life and everyday life she saw on the streets of New York.
Darkroom Explorations
Interested and intrigued by the idea of image manipulation, Lillian Bassman experimented by printing through unique materials, burning in on certain areas, or bleaching sections. As a result, her high-contrast, dreamy images appear to be a cross between a watercolor and a photograph. Innovative and sensual, Bassman's work became highly sought in the circles of fashion world, suitable for advertising lingerie, cosmetics and fabrics.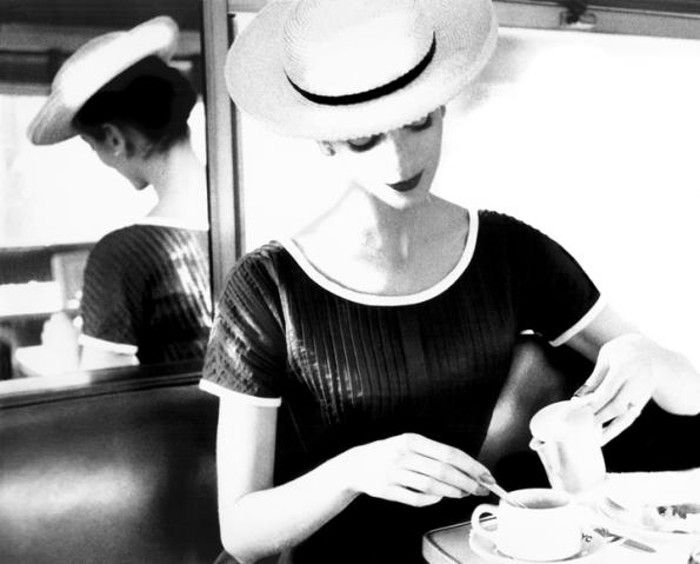 As previously mentioned, Bassman destroyed most of her negatives in 1960s. Nonetheless, it was an accidental discovery of some of her long-forgotten negatives in the 1990s that led to a revival of interest in her art. Her negatives got a second chance – Lillian began working with them in Photoshop. As a final result, Bassman created a series of interesting, abstract images that delighted a new generation of fans, proving again that her work is truly timeless.
"I was interested in developing a method of printing on my own, even before I took photographs. In there, I felt a sense of being able to say something I wanted to say, creating a new kind of vision aside from what the camera saw."
Bassman's Exhibitions and Books
Lillian Bassman's fine art photography has been exhibited in several respectable art institutions, museums and galleries in New York and throughout the US, and internationally in Milan, Paris, and London.
Her first one-woman exhibitions were held at the Hamiltons Gallery in London in 1993, and Howard Greenberg Gallery in New York, in the same year. These shows were followed by several other solo exhibitions, most significantly at the Carrousel du Louvre in Paris. At the following year, Bassman got an assignment from The New York Times Magazine to cover the haute couture collections in Paris. Her last fashion assignment was in 2004, for German Vogue.
Lillian Bassman's work has been published in several books and monographs, including Lillian Bassman (1997), Lillian Bassman: Women (2009), and most recently Lillian Bassman: Lingerie, published in 2012.
Lillian Bassman died on February 13, 2012, at her home in Manhattan, New York. She was 94.