Line Osmundsen is a Norwegian artist, ex clubber turned painter, best known for her use of sharp geometric forms and female characters.
Line had her artistic debut in 2014, at Reed Projects gallery when she presented herself and her art with an exhibition titled Beautiful Crazy. The show attracted many art lovers and raised huge amount of interest in her work.
Homeward bound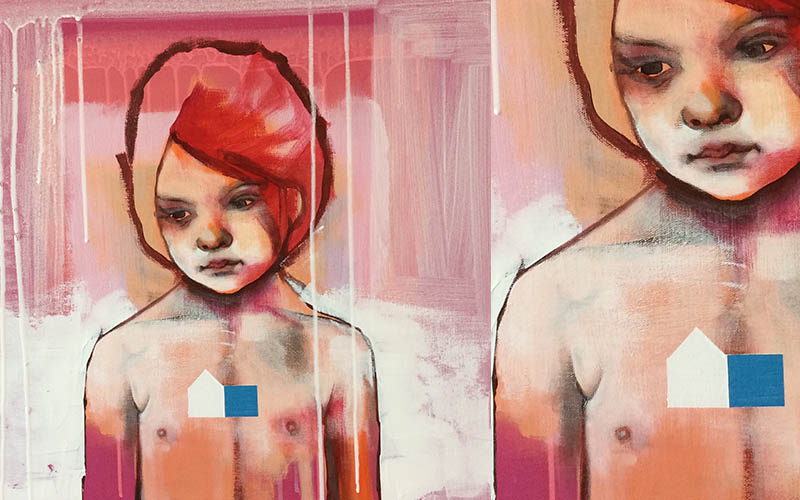 Line derives and accumulates influences from urban club culture and its opposite – a country lifestyle. Once she become mother, clubbing days were over indeed and more serene life said "hello". However, being a part of urban underground clubbing scene left its mark, and Line managed to put in balance two very different lifestyles she had. All through her work we can almost hear echoes of long lost days (or better said nights), we feel them while looking at her vibrant colors and sharp shapes that are crucial element of the general atmosphere in this artists' work. Colors such as blue, teal, green, grey and bubble gum pink are those that Line did not spare in creation of her pieces.
Riders on the storm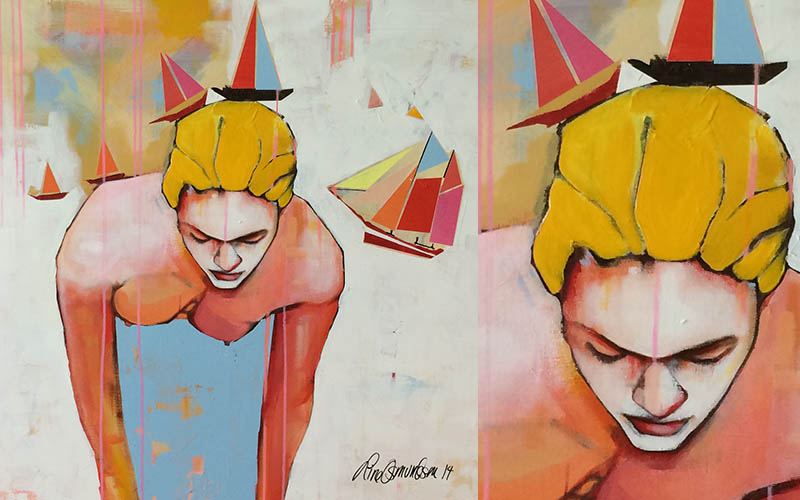 Her work reveals and exposes her feminine side as well. It is women that prevail in Osmundsen's iconography, presented as symbol of ethereal, dwelling in surreal surroundings. An element that connects all mothers, daughters, sisters or lovers is beauty. Influences of Egon Schiele or David Choe are questionless, standing cheek to cheek to those coming from graffiti art.
Line Osmundsen lives in Norway.
All images copyright © the artist