Lino Tagliapietra is an Italian artist from the city of Murano. He is a glassmaker and glass artist who makes wonderful creations inspired by travel and adventure. The city of Murano is famous for its wonderful glass objects and skillful craftsmen who make the worldwide known glass sculptures, household items, and home decor. He works as an artist, but also as a teacher, mentor, and guide to many young, aspiring or even experienced glassblowers. He played a big part in exchanging the Murano technique and general knowledge of glassblowing all over the world.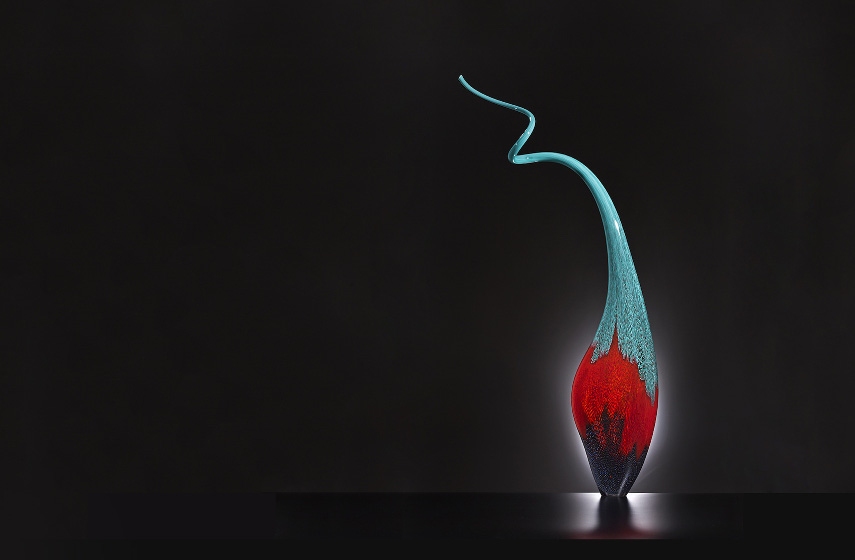 Biography and First Apprentice Experience
Lino Tagliapietra was born in 1934, and he started practicing glassblowing when he was only 12 years old. Being surrounded by craftsmen and industrial workers, helped him to get many jobs and to experience firsthand how it's like to work with tool and machines. His first jobs in factories and studios were menial and insignificant, but the original work he witnessed had a major role in his practical education. Lacking a formal training in art did not stop him to learn everything he could about modern Italian art. He often visited Murano Glass Museum and attended the Venice Biennales.
Glass is a medium that transfers all of Tagliapietra's experiences and activities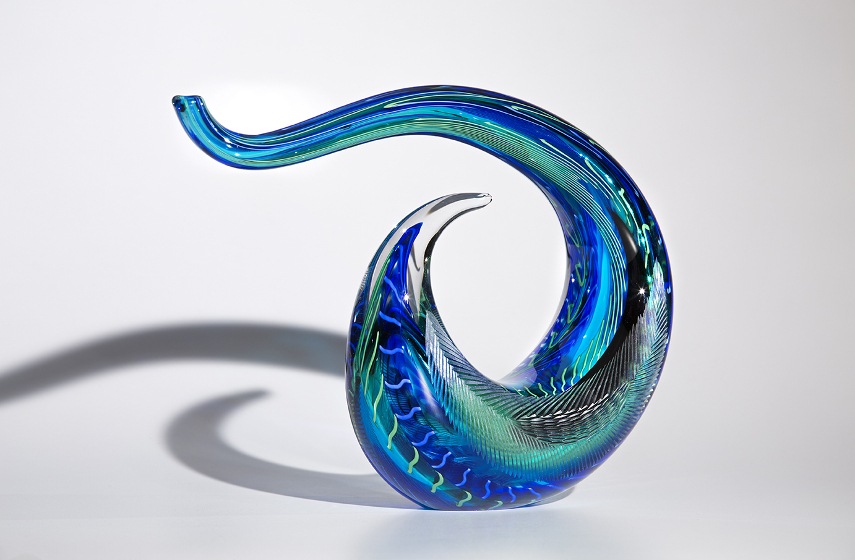 Angel Tear and Dinosaur
His first works were simple objects. Then came the more advanced reproductions. At the age of 25, he was already a Maestro a master glass blower. He is a true master in making what he imagines. He creates the idea himself, and develops it independently, too. Glass is a medium that transfers all of Tagliapietra's experiences and activities. He names his collections by the many places he visited. Most of his blown glass sculptures are made in series, and they are entitled by the traveling adventures Tagliapietra had: Maui, Bilbao, Seattle Sunset. There are also ones named after common shapes they resemble, such as Female body, Dinosaur or Angel tear.
Maestro combines traditional tools with contemporary technique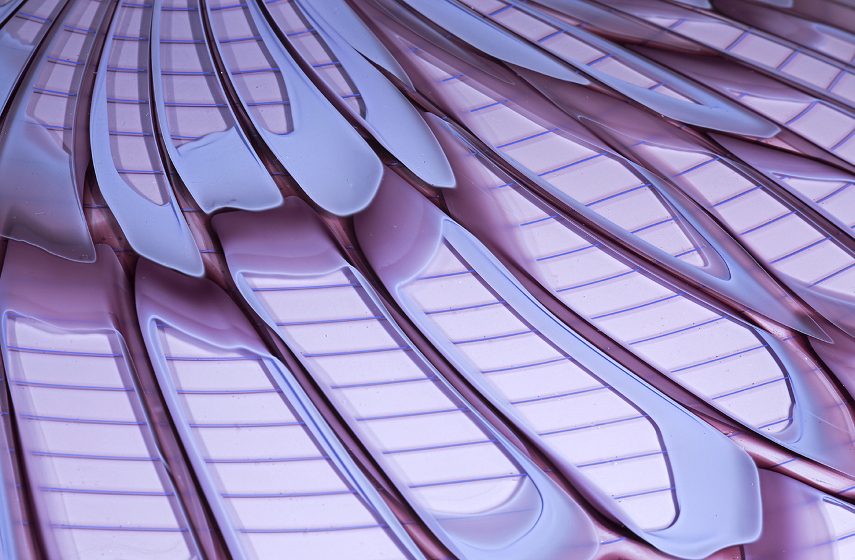 The Love for Glass and Museum Collections
In 2012 he made a huge piece of 35 glass boats hanging from the ceiling that was featured in Columbus Museum of Arts, Ohio and held in a permanent collection. The combination of specific technique and the idea to create art in glass form made Lino Tagliapietra one of the most skillful and influential glass blower artist in the world. His specific sensibility and love for the Venetian glass helped him to achieve both aesthetic perfection and the quality of technical production. He uses traditional methods of glass bowling in combination with contemporary practices of carving, layering, and casing. Another fascinating feature is his colors, which he makes himself, keeping the palette classically Venetian, soft, gentle, and above all - beautiful.
Lino Tagliapietra lives and works in Murano.
Featured image: Lino Tagliapietra - Portrait of the artist with his work (Detail), 2013
All images courtesy of the artist