There is a strong connection between a person and his or her predecessors and cultural customs, and while the power of such a connection may elude some, others fight devotedly to preserve both the memory and practice of such inherent habits. Forced to abandon her home region, Lorna Napurrula Fencer kept her connection to her rich culture through the artistic practice, inspiring others with her devotion and energy. Painting for the bigger part of her adult life, Fencer became one of the most prominent and respected Aboriginal artists in Australia, entering the Australian Indigenous Art Market list of most collectible Aboriginal Artists of all time.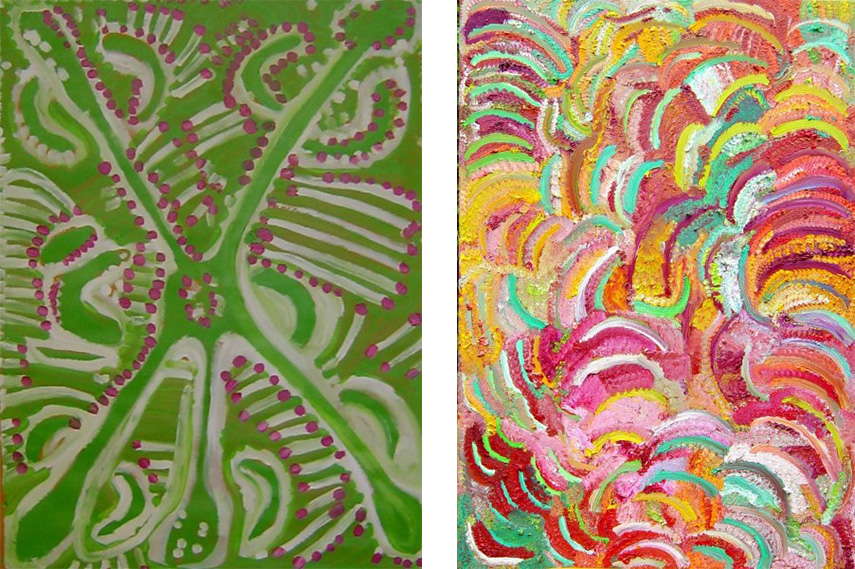 Across the Desert
Born to the Australian country of Yumurrpa sometime around 1924, Lorna Napurrula Fencer had led a traditional lifestyle in the midst of the Tanami Desert. Forced to move some 250 kilometers to the north of their country in 1949, along with the most of her Warlpiri people, Fencer decided to bring with her the cultural marks and customs of her people across the desert. As a speaker for the Warlpiri and Ngaliya, her enormous influence was felt through the ceremonial activity she participated in, as well as the art that she produced. Raised to be skillful in painting, she would paint decorative body designs that were necessary for the ceremonies, and this artistic tendency of hers transferred to the canvas around 1986.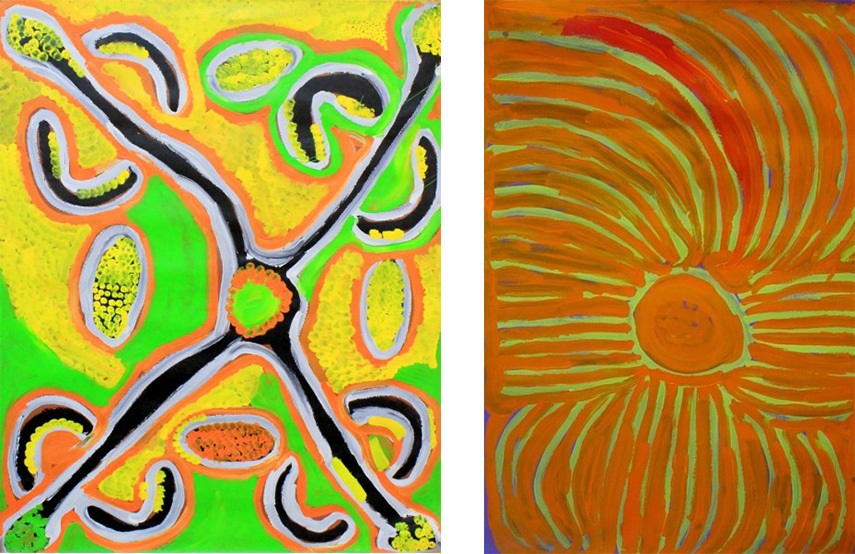 Dreamings of Lorna Napurrula Fencer
The road to becoming one of the recognized Aboriginal artists Lorna Napurrula Fencer paved with her bold and free paintings that reflected her likewise personality. Being a custodian of many dreamings, stories that represent and explain the creation of life, animals, and people in the culture of these tribes, Fencer painted the abstract subjects of bush tomato, bush plum, bush potato, caterpillar, and others. These dreamings hold great value in their society and are something of an intellectual property; in order to paint a certain subject, the artist would need permission from the owner of the given dreaming, or to be the owner herself, and the fact that Fencer was able to paint as many different things tells a lot about her influence not only as an artist, but as a figure.
Constantly exploring new territory, her pieces were always bold, fearless, and vivid, reflecting upon her personality. Applying thick layers of paint onto the canvas, her abstract pieces reveal only the most public aspects of her dreamings, teasing the viewer by hiding the intimate parts. Using enamel and acrylic paint in her practice, she had painted for the most of her adult life until her passing in 2006.
Lorna Napurrula Fencer's personality reflected in her paintings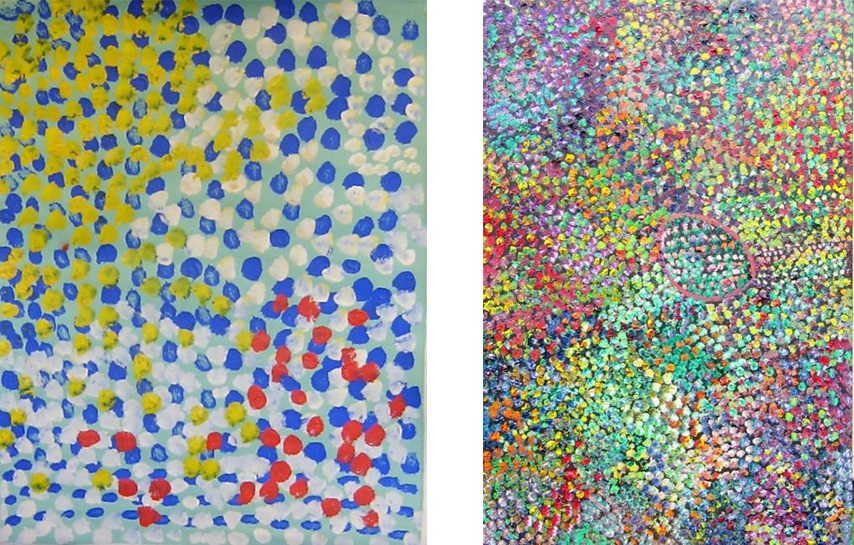 Best of the Aborigines
The respect Lorna Napurrula Fencer commended with her own people quickly translated to the wider artistic public and her work had received great critical acclaim. Exhibiting both in Australia and internationally, her work would always attract both collectors and viewers, finding its way to various prestigious collections. Ranking 69th on the most collectible Aboriginal Artists list by the Australian Indigenous Art Market in 2013, Fencer remains a legend not only amongst her people but in the contemporary world of art as well.
Featured image: Lorna Napurrula Fencer. Photo credits japingka.com.au. All other photos credit topdidj.com.
All images used for illustrative purposes only.