Born in 1988, growing up with his mother Lisa Eisner – a fashion photographer, artist, and Tom Ford's muse, Louis Eisner was exposed to art from an early age. However, Eisner's father likes to understate, saying his son didn't grow up around art so much. Moving to New York in 2006, from Santa Monica, California, he got an internship at Sotheyby's, through a family friend. It was here where he was introduced to the history of art. Going to high school near a gallery complex, Louis and his friend often visited the place, scheming how they would leave their marks at one of the galleries. It wasn't too long until they succeeded, presenting their group exhibition in 2005.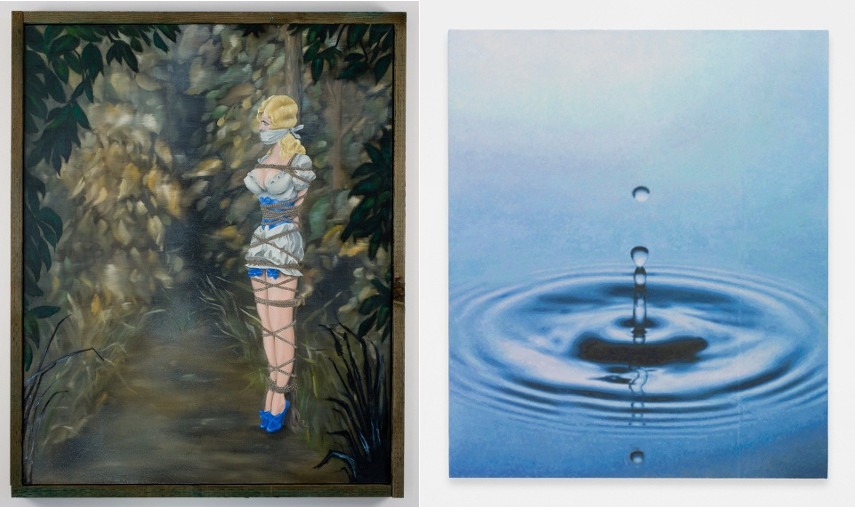 Nesting at Still House
Not wasting any time, Louis puts to use everything he's learned and finds his haven with a group of young artist that runs by the moniker Still House Group, a network of mutually supporting artist, who share an environment to produce and exhibit their artwork. Still House keeps a regular program featuring solo and group exhibitions. Founded in 2007 by Isaac Brest and Alex Perweiler, the group now has a permanent arts facility in Red Hook, Brooklyn, and all of the members have completed projects in shopping malls and museums around Europe and Asia. This kind of rotating residency program offers an opportunity for discourse, production resources, and free studio space. It is here where Louis likes putting on exhibitions, nothing less than he likes playing the role of a "dealer", putting to use his Art History degree received at Columbia University and his business skills when talking to people interested to buy. It is this business savvy that differs the Still House Group from any other group of young artists. Louis also played a role of a curator on several occasions.
The art work is meant to parallel Thomas Hobbes' theory of social organization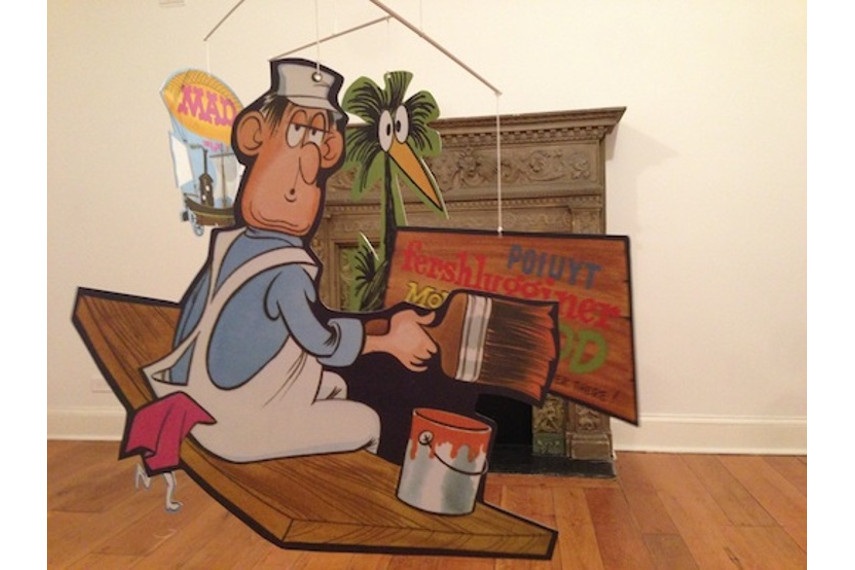 Void in the Mirror
Eisner focuses mostly on paintings, such kind that more often than not vary in imagery, and subject. It is often that his paintings entirely lack the subject. In his collection Void Paintings 2011, Eisner presents a series of paintings with no sitter whatsoever. He presents us with an ambient background entirely missing the focal point, which anyone would expect. Eisner painted large-scale portraits of nothing. These paintings somewhat resemble a mirror-like image, giving the reflection of nothingness. His other works include images that are more recognizable and graphic. Some of them include popular cartoon characters or vividly colored children's slides. Eisner's exhibition Leviathan 2013, among other things, features a rare sculpture - a large scale mobile with cartoon drawings from pop culture. The artwork is meant to parallel Thomas Hobbes' theory of social organization. In his book of the same name as Louis' exhibition, Hobbes argues for a social contract and rule of an absolute sovereign. This teaching might be a thing of the past, but that said, it is worth the mention, that this sculpture was bought by Trump, and hangs in Ivanka's apartment.
Louis Eisner lives and works in the USA.
Featured image: Louis Eisner - portrait, photo via digitalashtray.com