Best known for her representations of the female form and dreamlike imagery, Louise Bourgeois was a versatile French artist who produced amazing pieces with goals of exploring topics of sexuality, pain and fear. Early in her life as she was starting a career in Paris, Bourgeois was associated with the concepts of Surrealism due to the regular use of fantastic elements within her printed pieces. However, when she relocated herself to the Big Apple in the late 1930s, Louise began to be primarily focused on sculpture, crafting unique biomorphic forms which made her globally renowned. Her choice to use unconventional materials such as resin, latex and cloth was underlined by a recurrent interrogation of the relation between male and female genders, leading many to a conclusion Bourgeois was a prominent representative of the Feminist movement. However, the artist herself did not pledge allegiance to any one movement, preferring to work in between all of them and simply pick the concepts that she saw as useful.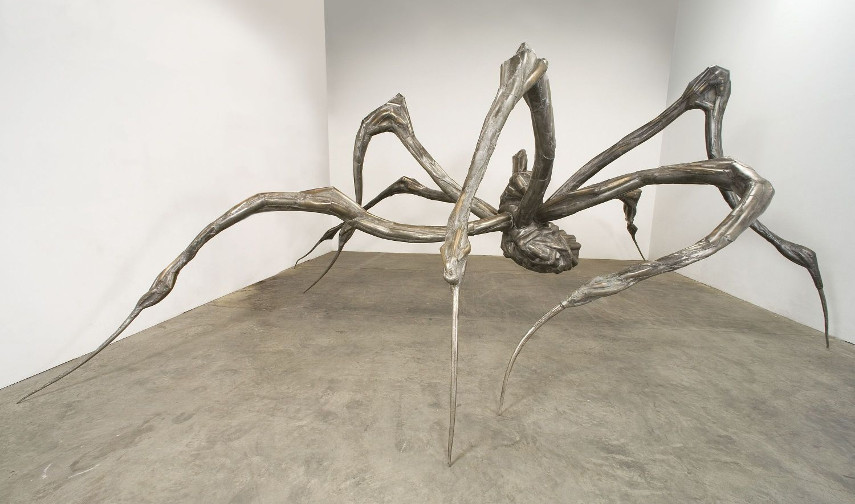 Emancipation from Her Father's Clutches
Louise Joséphine Bourgeois was born on the 25th of December 1911 in Paris, France. She was the second kid of a total of three children born to parents Josephine Fauriaux and Louis Bourgeois. Her family owned a gallery that dealt primarily in antique tapestries, so logically Louise and her siblings were exposed to much artworks and their authors early on. At one point whilst she was still a toddler, Bourgeois' family moved out of the French capital and set up a workshop for tapestry restoration below their apartment in Choisy-le-Roi, a commune in the Val-de-Marne department in the southeastern suburbs of Paris. Although the lack of any real local competitors active within their family trade, Louise's parents had a rather turbulent marriage. Her father had an often not very well hidden affair with both the Bourgeois' English teacher and her nanny. These activities really made left their emotional mark on the young girl and this behavior displayed by her father effectively shaped the entire creative career she will have in the future. Since Bourgeois did not meet her father's expectations due to her lack of ability within the field of tapestry, he was oftentimes rude towards her[1]. By her own acclaim, Louise began to truly hate him for his explosive temper, domination of the household and for teasing her in front of others. This relationship will prove to be a pivotal moment in shaping Bourgeois's future in it's every aspect.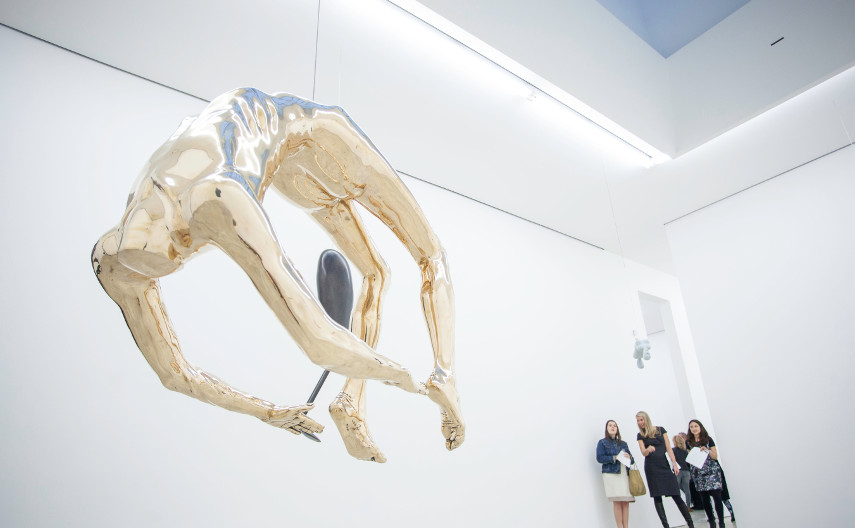 The Road to Art
During the year of 1930, Bourgeois began attending classes at the Sorbonne, studying mathematics and geometry as these subjects were extremely based on stability - something the young women valued deeply at this point of her life. However, after she was shocked by the sudden death of her mother two years later, Bourgeois decided to abandon mathematics and to begin studying art. Her father, of course, opposed her choice as he always did, but this time, Louise was not to be stopped. After she graduated from the Sorbonne in 1935, Louise began studying art in Paris, first at the Ecole des Beaux-Arts and later at the prestigious École du Louvre. After graduating from both institutions, Bourgeois continued to expand her ability by attending private classes at independent schools. During this period, the artist mostly focused on her father's infidelities and rage problems in order to seek out inspiration, literally finding the creative impulse in her childhood traumas. However, the rough relationship with her dad was put on a hold at one point, as he helped his daughter to open up a print store beside his tapestry workshop. Around that exact time, Louise met her future husband. His name was Robert Goldwater[2], an American art historian noted for his pioneering work in the field known as naive art. After the two got hitched in 1938, they relocated to New York City the same year as Goldwater resumed his career as the professor of the arts at New York University Institute of Fine Arts. Meanwhile, Louise attended the Art Students League of New York, studying painting technique under Vaclav Vytlacil and evolving her skills within the mediums of sculpture and print.
Bourgeois's artworks are renowned for their highly personal thematic content involving the topics of unconsciousness, sexual desire and the human body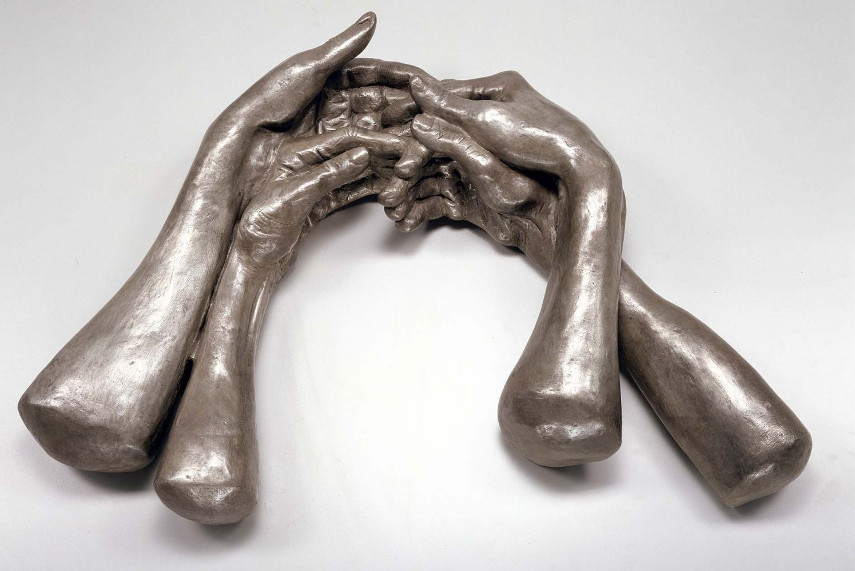 Conquering the NYC Scene
Early years of her life in The Big Apple were marked by both difficulties of a transition to a new country and troubles with staying pregnant. Additionally, Louise had massive difficulties to enter the exhibition world of New York City. Her artworks from this time were mostly made from junkyard scraps and driftwood, assembled and used in a way to make upright wood sculptures. In a sense, Bourgeois simply continued to investigate her traumatic past by creating disturbing wooden sculptures. Slowly but surely, she developed more artistic confidence and managed to hold her first solo show in 1945. It did not go as well as she had hoped, however, and the public did not receive her concepts with much euphoria. She took some time off after that, focusing on other things in her life. Nine years later, Bourgeois joined the American Abstract Artists Group, beginning collaborations with several contemporaries such as them Barnett Newman and Ad Reinhardt. She also befriended the likes of Willem de Kooning, Mark Rothko and Jackson Pollock. Being a part of the American Abstract Artists Group, Louise finally stopped using wood and began relying on marble, plaster and bronze to consist her structure. However, she continued to investigate her concerns like fear, vulnerability and loss of control. Artworks such as Femme Maison (1946) and Torso self-portrait (1963) all depict the feminine body and it was because of the approach to such topics that Bourgeois was branded by the public as a feminist. She denied this statement on numerous occasions[3], but much of feministic theories could be linked to this artist's pieces. She has been quoted to say statements such as My work deals with problems that are pre-gender and For example, jealousy is not male or female.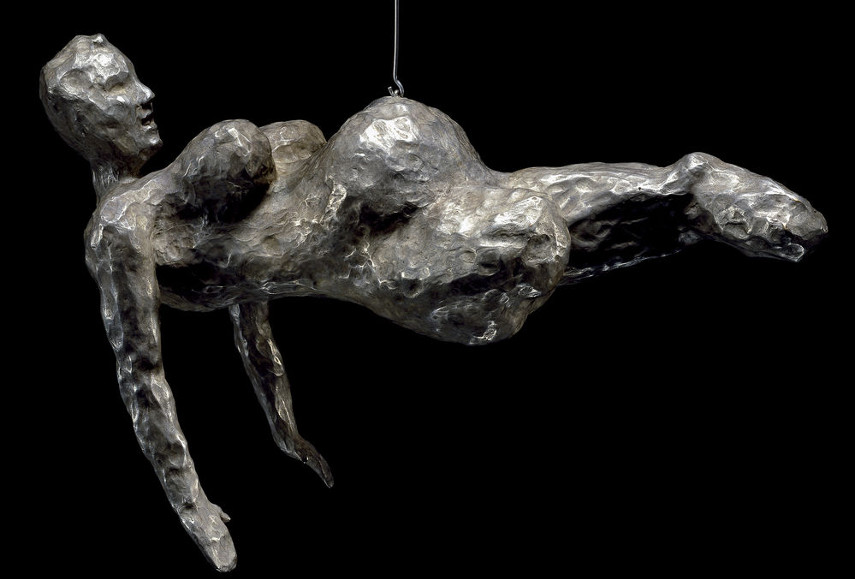 Louise Bourgeois and Her Mature Career
In the early 1970s, Bourgeois started holding gatherings at her home in Chelsea, calling them Sunday, bloody Sundays. These improvised salons would be filled with young artists and students whose work would be critiqued by Louise - it was the ruthlessness in critique and her dry sense of humor that lead to the horrific naming of these meetings. However, she did inspire many young students to make fine art despite such an approach. About a decade later, Bourgeois received her first retrospective show in 1982, held at the prestigious Museum of Modern Art in New York City. Louise continued to experiment and advance her art down different paths for the remainder of her career, primarily focusing on sculptures. During the year of 2010, which will unfortunately prove to be the last year of her life, Bourgeois used her art to speak up for Lesbian, Gay, Bisexual and Transgender (LGBT) equality. She created the now iconic piece titled I Do, depicting two flowers growing from one stem. Although she still stayed clear of feministic radical ideas, Bourgeois said that everyone should have the right to marry[4]. Louise died of heart failure on the 31st May of 2010, at the Beth Israel Medical Center in Manhattan. She had continued to create sculptures until her death, with her last piece being poetically finished the week before the fatal day.
Louise transformed her traumatic experiences into a highly personal visual vocabulary through the use of mythological and archetypal imagery, adopting objects such as spirals, medical tools and spiders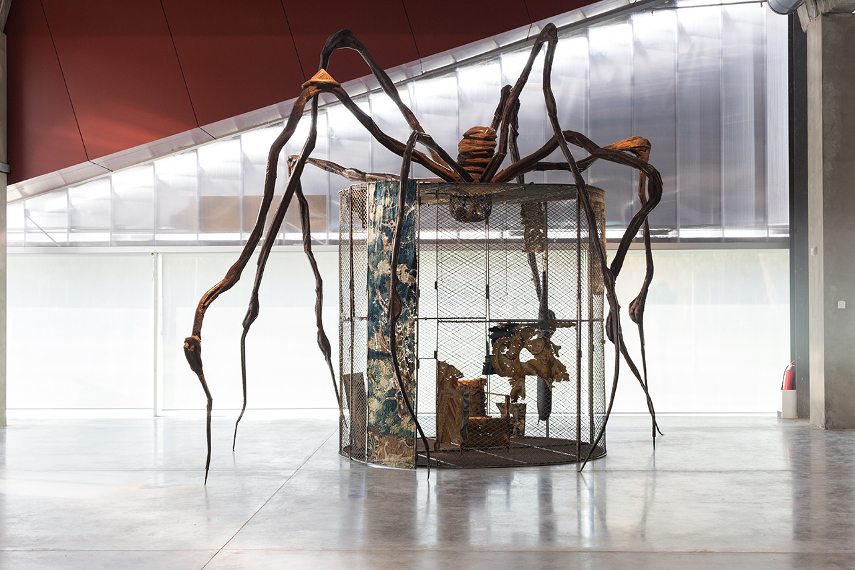 Exploring the Concept of Sexuality
Although many critics and pundits remained determined in their endeavor to uncompromisingly mark Louise with the feministic brand, her art is ultimately much better described as sexual. This was undoubtedly one of the most important themes present in the work of Bourgeois as all other topics she tackled could somehow be linked to sexuality. Whether she aimed at exposing passion, fragility or insecurity, Louise always relied on some level of sexuality as she saw this as one of the most fundamental aspects of both her and the lives of the rest of us. This led her to establish a unique visual language that is easily describable as one of the most honest and rawest vocabularies the 20th century as in its arsenal.
This artist is represented by Hauser & Wirth Zürich, Marlborough Gallery Monaco, Me Collectors Room Berlin, and Marlborough Fine Art London.
References:
Bourgeois , L., Louise Bourgeois Destruction of the Father / Reconstruction of the Father: Writings and Interviews, 1923-1997,The MIT Press, 1998
Storr, R., Louise Bourgeois, Phaidon Press, 2003
Lorz, J., Louise Bourgeois: Structures of Existence: The Cells, Prestel, 2015
Bronfen , E., Kuspit , D., Louise Bourgeois: The Return of the Repressed: Psychoanalytic Writings, Violette Editions, 2012
Featured image: Louise Bourgeois - Photo of the artist, 1982 - Image via Robert Mapplethorpe
All images used for illustrative purposes only.