One of the most prominent American female sculptors of the 20th century, Louise Nevelson emerged in the art world during the dominance of Abstract Expressionism. Incorporating the wooden objects found at the urban debris piles into her most iconic works, she created the monumental installations that resembled the most Marcel Duchamp's readymades. The main characteristic of her work is that her subject matter includes her personal feelings about an unrooted childhood when she had to leave The Soviet Union and move to America, the clashing cultures and nature's magnificence. Carefully selected and arranged rejected objects get the new meaning and form a narrative context. During her career, Nevelson developed the affinity toward new materials and her later sculptures, mostly intended for outdoor environments had a more geometric form and were made of industrial materials as Cor-Ten steel.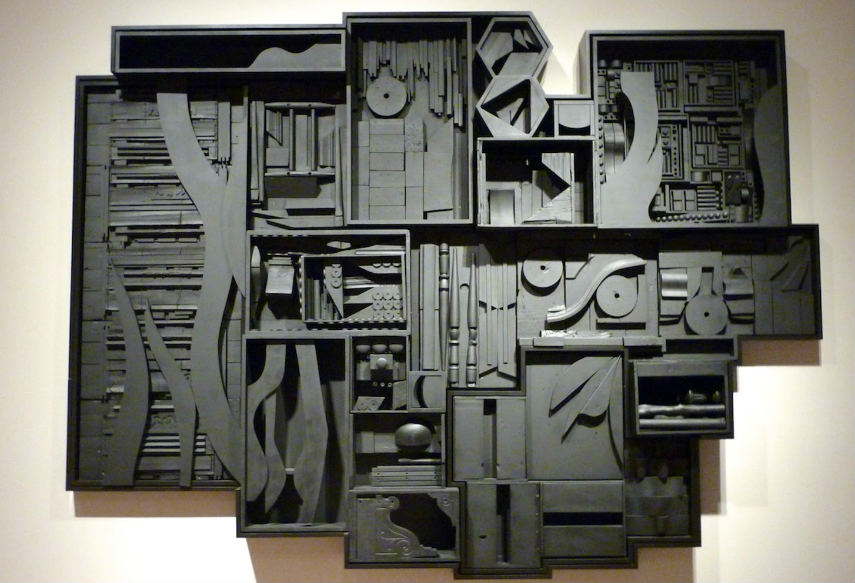 Traumatic Childhood that Left an Indelible Mark
Born as Leah Berliawsky on September 23, 1899, in Kiev, Ukraine, Nevelson spent her childhood up in Rockland, Maine, after arriving in the United States at a young age because of the Jewish origins of her family. Living with the parents with the progressive views (her father was a lawyer who fought for women's rights and mother was also a freethinker), she always knew that she wants to be an artist. In 1920, Nevelson changed her name and moved with her husband to New York city. Eleven years later she separated from her husband and in 1932 traveled to Europe to study, but returned to America as the political situation in Germany worsened. Enrolling the sculpture at the Art Students League, an art school where Jackson Pollock and other Abstract Expressionists studied, during the time, her reputation started to grow.
Nevelson always knew that she wants to be an artist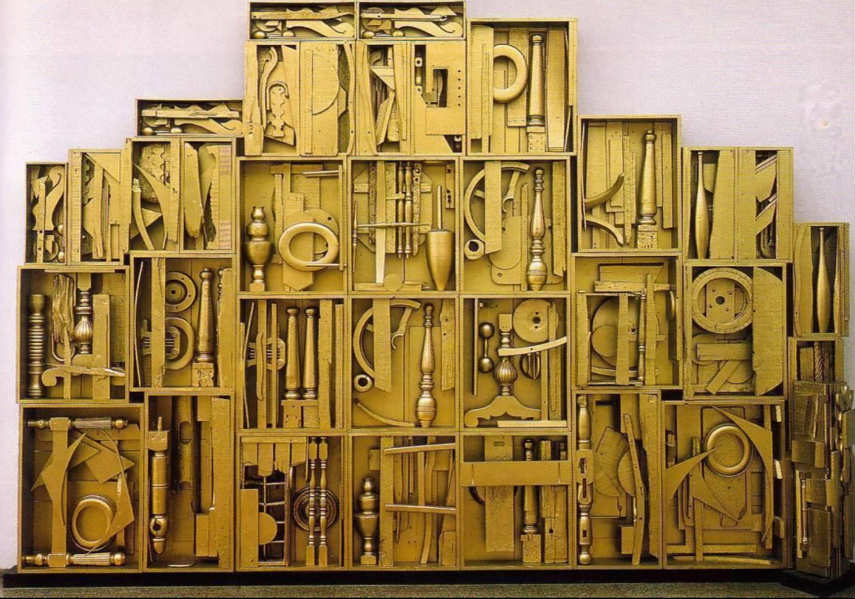 Success and Recognitions
Employed by the Works Progress Administration, Nevelson assisted Diego Rivera on his mural Portrait of America. In the 40's she began to experiment with various media, using the wood and junk she found on the streets of New York and creating the assemblages of it. Changing the style too, her palette became monochrome, with the domination of the black paint. In the late 50's her works were featured at the Museum of Modern art, and later on, she became more and more successful when other big museums and collectors recognized her talent. Throughout 70's and 80's Nevelson created several large installations among which is the most famous imprint on New York – The Louise Nevelson Plaza in lower Manhattan.
She was using the junk and wood found on the streets of New York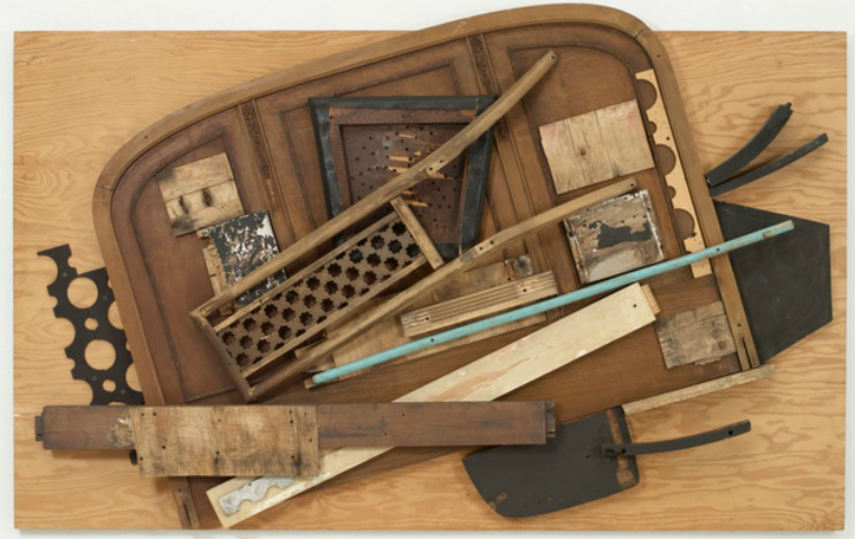 Passionate Sculptor until the Very End
Nevelson was an extravagant person, standing out with her glamorous gowns, heavy face makeup and unconventional hairstyles. But essentially, she lived simply and worked into her 80's, never hesitating from a challenge. She distinguished as a successful female figure in a stereotypical male sculptor's profession and her work inspired numerous young artists, primarily those involved in installation art and Feminist movements. Louise Nevelson passed away of natural causes, on April 17, 1988, in New York. Just before she died, she had finished a 35-foot sculpture installed at the National Institutes of Health in Bethesda, Maryland.
Featured image: Louise Nevelson, photo copyright Pedro E. Guerrero
All images used for illustrative purposes only